Here at Geek+, we believe that companies must lead the way toward a greener future. Our intelligent robotic solutions are creating a path for a zero-carbon future for the logistics industry.
"Our green mission is built into everything we do. From the efficiency of our robots to our energy-saving AI intelligence, Geek+ is investing in our planet every day."




Want to Listen to this article on the go? Click Here: It's Earth Day Every Day at Geek+
GREEN PRODUCTION

Our Geek+ Smart Factory has obtained ISO Environment Management System standard certification and fully complies with international standards in robot design, production, and delivery. More than 95% of the materials we use can be traced throughout the process to achieve precise material management.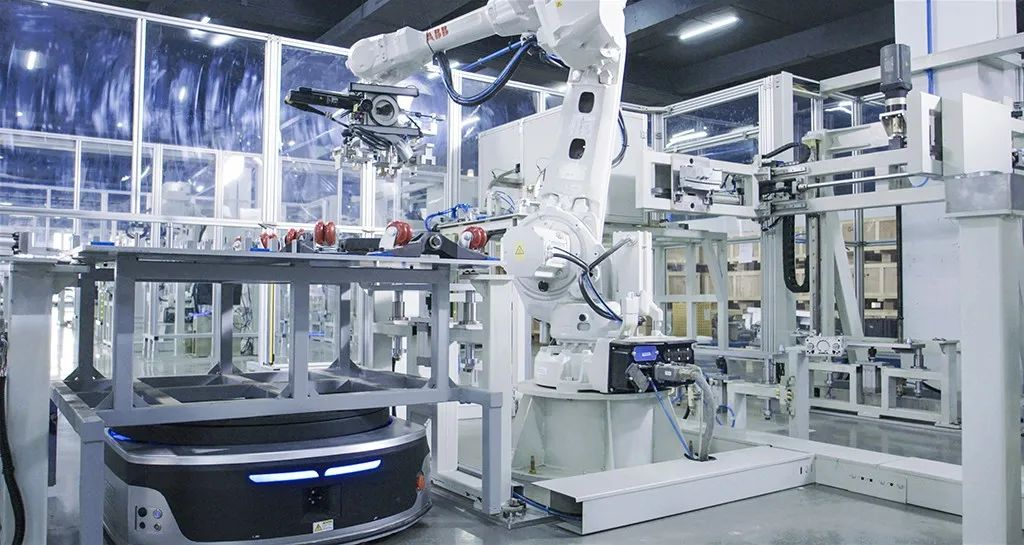 "In order to make full use of our resources, Geek+'s parts reuse rate is more than 80% and leads to material saving, energy saving and environmental protection."
Because AMRs only use energy when they are active, the energy consumption of smart warehouses is significantly lower. Robots have a longer service life and more energy-efficient everyday operation. Robots charged for 10 minutes can perform a whopping two hours of work.
GREEN DELIVERY
Think about the warehouses of the past. Heavy, stationary automation-based solutions often required a large amount of infrastructure and equipment investment, required on-site renovations, and had complex construction processes.
The deployment cycle was usually measured in years. Geek+'s AMR (Autonomous Mobile Robots) flexible solutions are deployed in less than two months. Remote project deployment is possible even in the face of uncertainty, like during the pandemic.
Geek+ 's AMR flexible solution is perfectly demonstrated in its cooperation with Comix Group. Our Roboshuttle +P40 completed green deployment in just over a month. The whole project process was noise and pollution-free.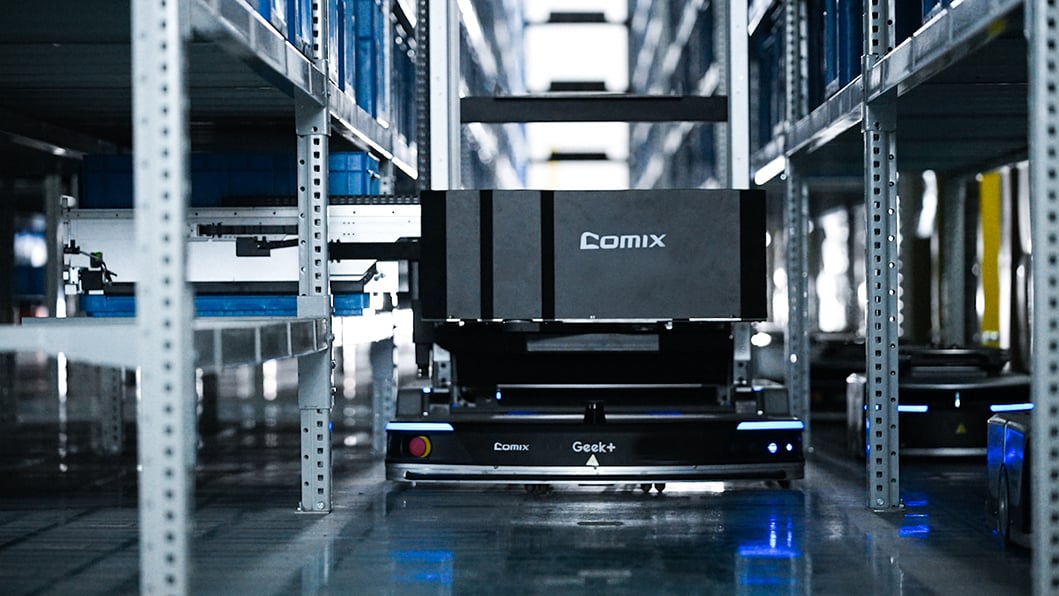 GREEN STORAGE
Once the smart warehouse is up and running, our energy savings really begin. Smart warehouses operate with fewer light sources and air conditioning, keeping energy use to a minimum. Plus, our robot technology increases storage density, reducing necessary storage space overall. Our algorithm can automatically recommend the appropriate cargo location when goods are put into the warehouse.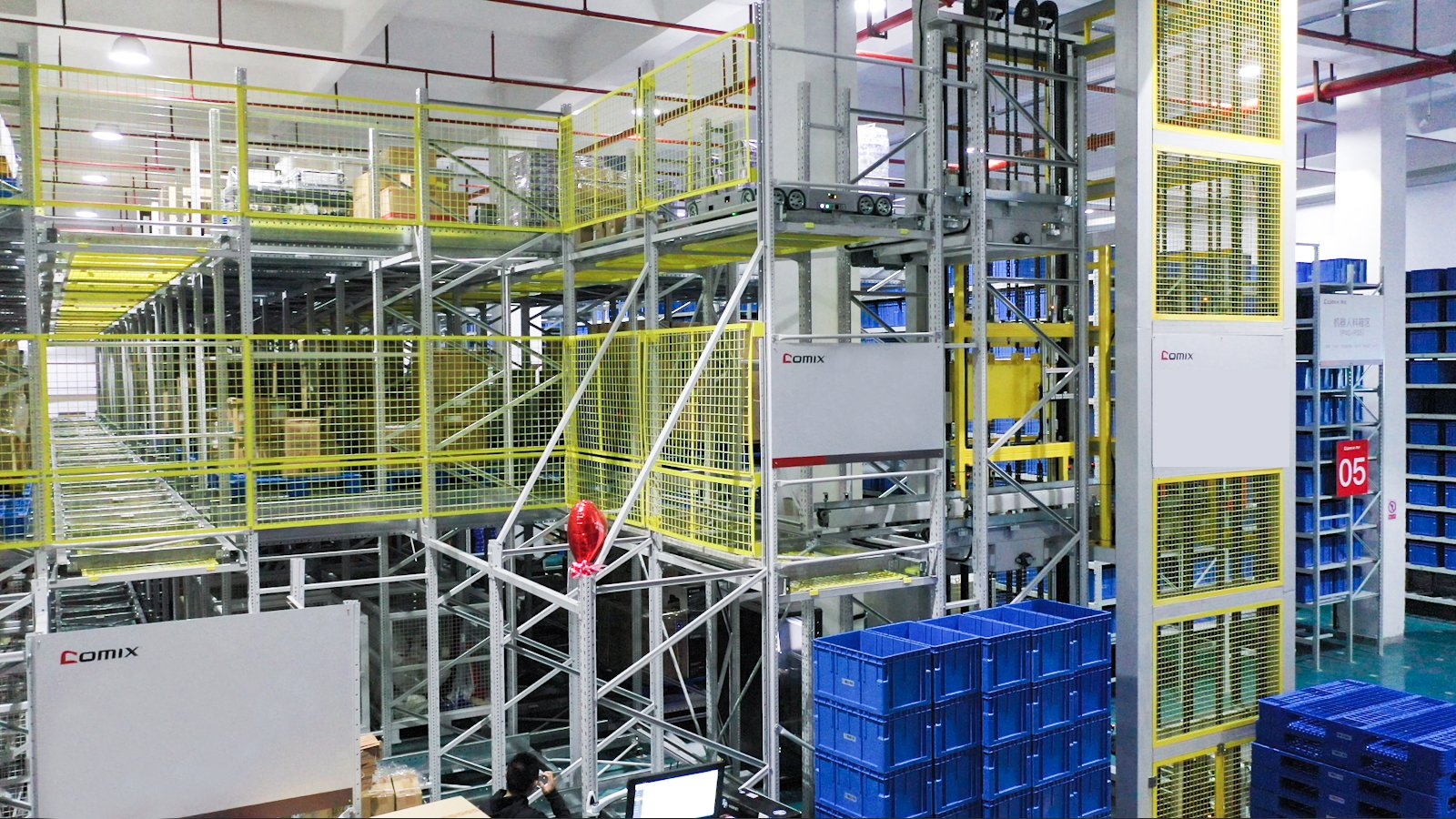 What's more, Geek+ robots' ability to intelligently pack pallets allows warehouses and trucks to be filled like never before. This allows workers to explore sustainable storage and transport options. And when leaving the warehouse, the algorithm calculates delivery time and distance. The optimal transportation route is automatically chosen, reducing energy consumption.
GREEN HANDLING
Traditional manual forklifts are time-consuming and labor-intensive, fuel forklifts are high polluters, lead-acid battery forklifts are slow to charge and have a short service life.
In contrast, Geek+ logistics robots are equipped with world-leading lithium batteries, which are safe and have zero emissions during operation. Our robots automatically recover energy when braking and sleep to save energy when they are not working.
Energy saving is not just for our forklifts but in our AMR design, too. Our lightweight die-casting parts reduce machining time. The use of low-power circuit modules such as chips" and LEDs reduce energy consumption.
We've come a long way from the warehouses of the past. And as a leader of the intelligent logistic industry, Geek+ will continue to lead the green development of the industry through practical actions.