This April is a busy month for Geek+ Robotics' team as two influential industry events were held in Atlanta U.S and Hannover Germany - MODEX and CeMAT, which both provide attendees access to the latest manufacturing and supply chain equipment and technologies.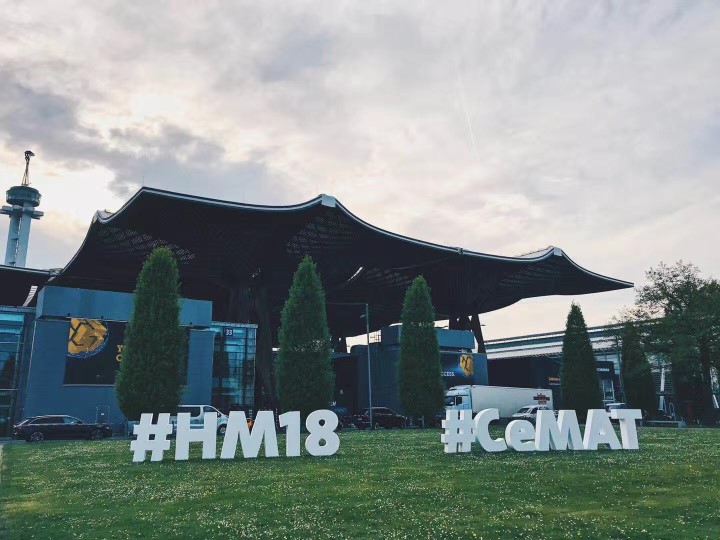 As a start-up which attends the international events for the first time, Geek+ Robotics received considerable attention and coverage from target clients and media.

During the exhibition, Geek+ Robotics unveiled the newly developed intelligent moving system such as P800 SLAM, M100 V.2 and other sorting robots solution.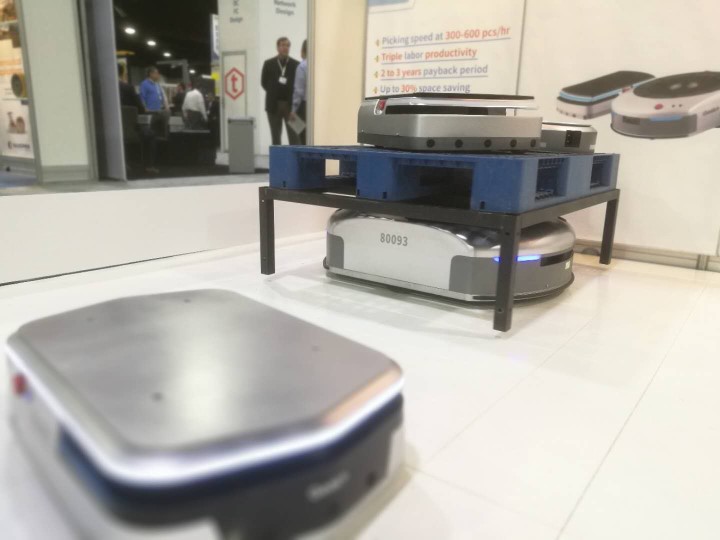 Redefine Material Handling
In the typical production scenario of the current manufacturing industry, material handling occupies 75% of labor costs, 25% of human resources, 55% of production space, and 87% of production time. In addition, the traditional AGV is solidified with single delivery form, which can't meet up with the changing market demands.
Geek Moving System aligns with different kinds of carriers and containers to complete flexible material handling and production line deployment, which are able to replace the traditional AGV by higher efficiency and lower labor costs.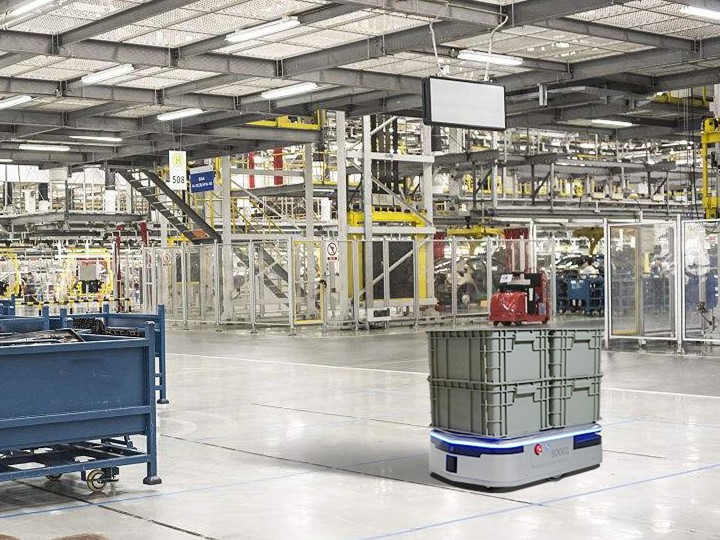 On the technical aspect, Geek Moving System is navigated by SLAM to recognize the environment and deploy the route automatically, which is a perfect match for changeable factory sites.
Glance at Exhibition
Even though it's the first time that Geek+ demonstrated at a small booth, many clients followed by the direction to look for it and expressed clearly desire to collaborate with Geek+ Robotics.