- Geek+ European fleet represents a quickly expanding segment of the over 30,000 Geek+ robots deployed worldwide.



DÜSSELDORF, April 20, 2023 – Geek+, the global leader in mobile robots, has announced that it has deployed more than 3000 robots in Europe in 2022. Geek+ first entered the European market in 2019, and its expansion has rapidly accelerated since then, being present in over 16 countries with a deployed fleet that continues to grow.
Geek+ founder and CEO Yong Zheng said: "I'm very proud of this milestone. Europe is one of the most important markets for our future development, and the rapid progress the team has made since beginning in 2019 is extremely encouraging. I am personally very much looking forward to being at this year's LogiMat together with our European team to further drive the logistics revolution here."
This announcement comes on the heels of Geek+'s latest award win. The company's warehouse task execution system was recognized the iF Design Award earlier this week for the achievement of applying elements of gamification to create software that is easier and more enjoyable for warehouse employees to use. Gamified user interfaces make warehouse operators enjoy their work more, humanize warehouse management, and fully demonstrate the employer's emphasis on social responsibility. This continues Geek+'s focus on using smart logistics technology to create safer working environments; the company's robots have saved countless hours of unnecessary walking and removed the need for employees to enter dangerous operational areas.
The Geek+ Europe team will be on site at LogiMat in Stuttgart from April 25th to 27th to display some of its most successful models: PopPick, P800, and RoboShuttle+P40.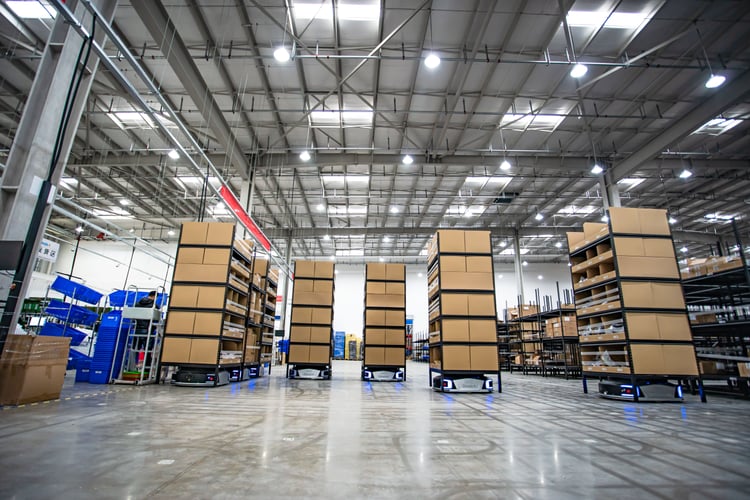 About Geek+

Geek+ is a global leader in robotic solutions for logistics. We develop Autonomous Mobile-Robot (AMR) solutions to realize flexible, reliable, and highly efficient automation for warehouses and supply chain management. Geek+ is trusted by over 700 global industry leaders and has been recognized as the world leader in autonomous mobile robots. Founded in 2015, Geek+ has over 1500 employees, with offices in Germany, the United Kingdom, the United States, Japan, South Korea, Mainland China, Hong Kong SAR, and Singapore

For more information, please visit: https://www.geekplus.com/
For inquiries, please contact:
Marie Peterson
Director of marketing and communications
marie.peterson@geekplus.com
Tel: +33 69 501 0346
Christian Borrmann
Head of Marketing EMEA
christian.borrmann@geekplus.com