On March 19th and 20th, "The Future is Now" is a two-day start-up expo organized by Qatar Science and Technology Park (QSTP) and Singularity University (SU) in Qatar, Doha, inviting individuals and organizations with the mindset, skillset, and network to build breakthrough solutions that leverage emerging technologies.

Geek+ Robotics, the representative of "Future of Robots", is one of the exceptional entrepreneurs invited attending the event and giving a speech to 2,000 attendees including university professors, researchers and SMEs. "To deal with the biggest challenge from counterparts, Geek+ is developing rapidly-accelerating technologies and advanced robotic solutions to the market." Commented LiT Fung, General Manager of Geek+, in the speech.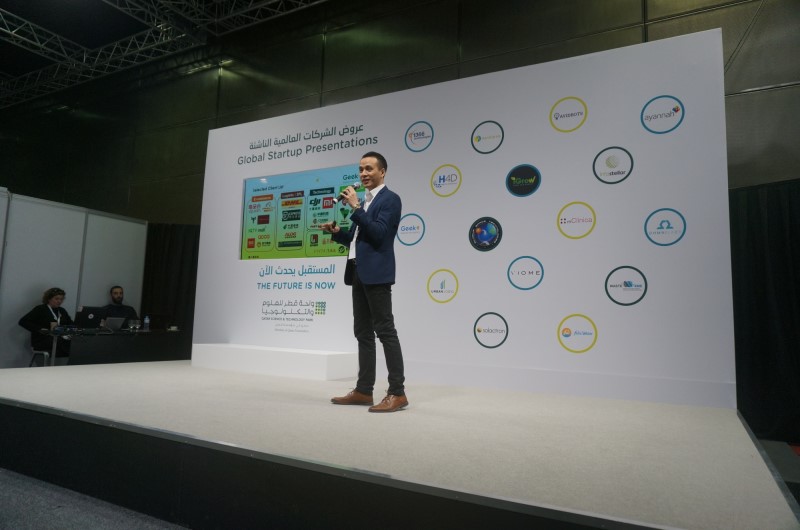 Geek+ provides one-stop intelligent logistics & warehouse robot solutions to clients covering storage, order picking, material handling and parcel sorting. In 5-year development path, the company has successfully got above 50 deals and sold more than 5,000 robots to well-known corporations in which are Alibaba, DHL and DJI etc. Its products and rapid business expansion are impressed to the audiences.

"As a start-up company, Geek+ is quite successful already" said the Professor, the Singularity University, USA.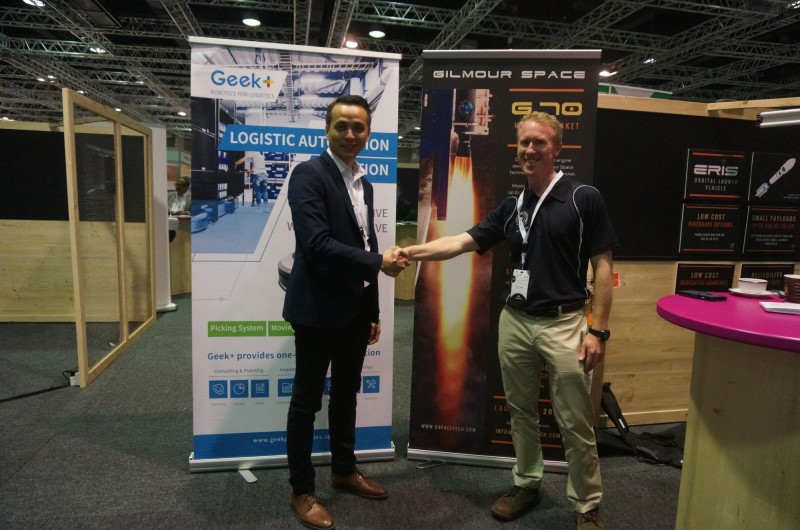 Gilmour Space Technologies, one of hybrid rocket provider based in Australia, "Geek+ Robotics is a great potential corporation in robotic industry and hopefully, in a day, we can partner with them and send its robots running on the moon." Stated Michelle Gilmour, Director, Gilmour Space Technologies.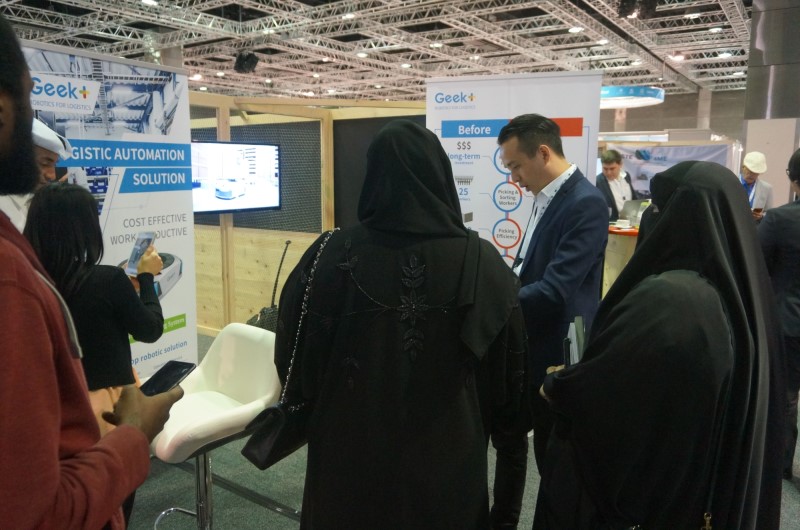 Geek+ Robotics received favorable feedback in the expo. Overseas participants and exhibitors live-pitched to Geek+ seeing for any opportunities to roll out its products in Doha and partner with local distributors in the near future.