Source:Television Broadcasts Limited (TVB)
Hong Kong, April 12th, 2021 – Hong Kong largest television station, TVB, interviews Lit Fung, VP and Managing Director of Geek+ APAC, UK and Americas, along with Eric Hung from Circle K and Barry Ng from Janco Logistics, to discuss the trend of smart warehouse technologies and its most recent application in Hong Kong.
In the interview, Eric Hung, Distribution Center Manager from Circle K, says: "Geek+ autonomous mobile robots (AMRs) will carry the items to us while the picking system gives us directions on exactly which part of the shelf we should pick the selected goods. This greatly improves the overall picking accuracy and reduces a lot of time that would else have been spent walking around the warehouse."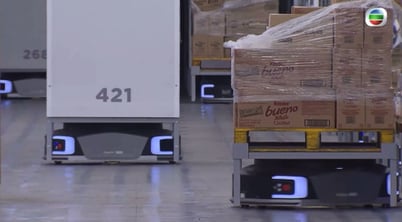 Autonomous mobile robots transfer heavy bulk pallets to specific destinations for putaway
TVB reported that, 3 months ago, Circle K began the transformation of their warehouse to a smart automation facility to improve overall warehouse space utilization. Today, it's the largest robot-powered smart warehouse in APAC. By letting 100 Geek+ robots automatically handle the products for more than 300 Circle K convenience stores in Hong Kong, it has enabled more visibility across the logistics process and better tracking of inventory data in the warehouse management system.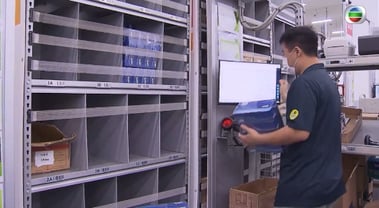 Workers verify that the accurate goods have been picked by scanning barcodes
TVB also visited the very first RaaS project in Hong Kong, Janco Logistics's smart warehouse. By implementing RaaS (Robot-as-a-Service) including monthly optimization of operations through robot rentals and support services, it has brought unprecedented flexibility and lowered investment cost to Janco's 3PL services.

Barry Ng, CEO of Janco Logistics, says: " Robots can work 24/7 and this allows us to meet customer's expectations and deliver on time in a cost-efficient way. This has especially helped us manage peaks of orders during big e-commerce events."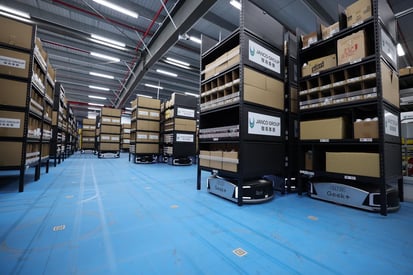 Barry Ng also sees that Geek+ AMRs bring great opportunities by enabling high-density storage. "As racks of goods can be placed close together without the need for any aisle space. And, if certain products are not ordered for 3-6 months, the system will calculate this and organize the layout of inventory accordingly."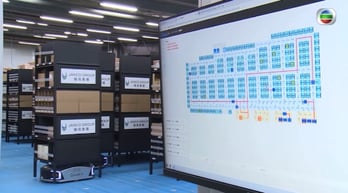 Hong Kong very first RaaS project for Janco's 3PL services
The robotics-driven system will automatically make inventory management easy and help optimize warehouse space utilization. By adopting Geek+ automation technologies, Janco Logistics foresees that it will allow them to streamline picking and putaway processes and reduce labor-intensive operations by 50%.
Moving forward, Geek+ will continue to cooperate and support Circle K and Janco Logistics with intelligent robotics. By serving leading industry players, Geek+ aims to accelerate intelligent warehouse automation and transform the global supply chain.