With the advent of technology and the subsequent changes in the business landscape, warehouse digitalization is fast evolving into a sine qua non if businesses wish to remain relevant and competitive. The digital transformation of warehouses can be attained not only through the incorporation of AI, which we explored in our previous article, but also through the implementation of cloud-based warehouse management systems.
Pain points of traditional warehouses
We previously elucidated a series of challenges that traditional warehouses face: labor allocation issues, manual inefficiencies, and excess inventory. The bulk of these difficulties can be ascribed to the central problem of ineffective warehouse communications.
With many warehouses now spanning large areas whilst employing large masses of manpower, which may be scattered across different regions of the country and even world, the amount of data and logistics a single company is dealing with may likely be colossal. This implies that traditional communication methods of warehouses have grown obsolete in today's times and there is a need to optimize warehouse communications in order to safeguard smooth warehouse operations, from inventory management to distribution.
Benefits of cloud-based WMS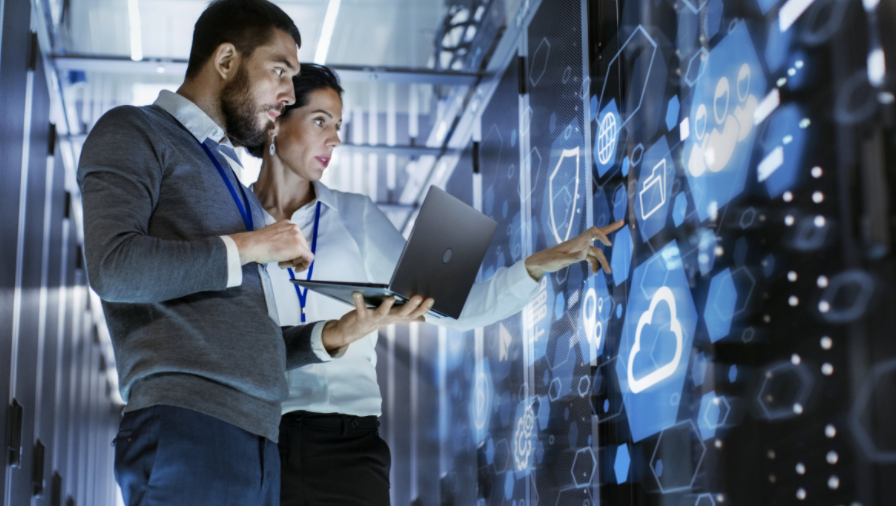 This is where warehouse management systems come into play. Warehouse management system (WMS) is a software solution that offers market reactivity, scalability as well as real-time visibility into a business' entire inventory and manages supply chain fulfillment operations from the distribution center to the store shelf. In particular, there are two main types of WMS, namely an in-house/ on-premise server and a cloud-based server.
In-house Server

As its name suggests, the former is a physical infrastructure and hardware that requires tangible storage space, in addition to dedicated IT support. While this set-up does not rely on the Internet connection and ensures ultimate security since no third party has access to the in-house data, it may be more susceptible to data loss during disaster situations and there is no guarantee of uptime or recovery time.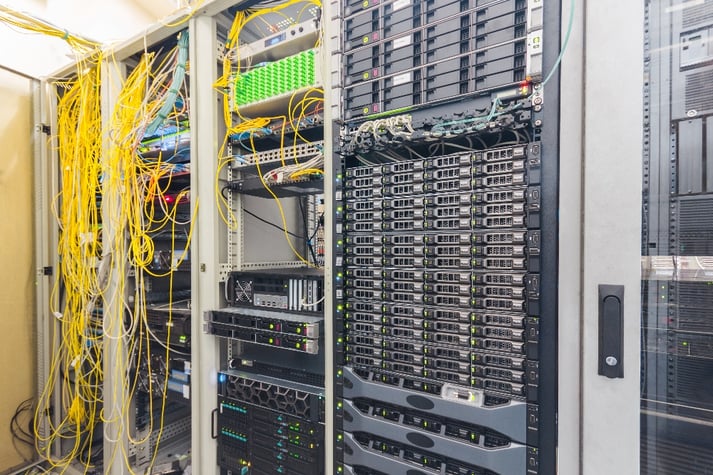 On-Premise Server

On the flip side, a cloud-based server does not require onsite hardware at all and storage can be flexibly added according to the differentiated needs of each company. As such, companies have great autonomy in terms of scalability and can avoid unnecessary data storage costs. Moreover, data access, backup and restore can be initiated regardless of location, as long as an internet connection is available. This greatly increases workforce mobility and employees no longer have to be physically present to make weighted data-driven decisions and merit highly valued in today's circumstances where most are working from home. Moreover, data can be backed up in the cloud as regularly as 15-minute intervals, thereby keeping the risk of data loss to a bare minimum.
Cloud-based WMS Enhance Flexibility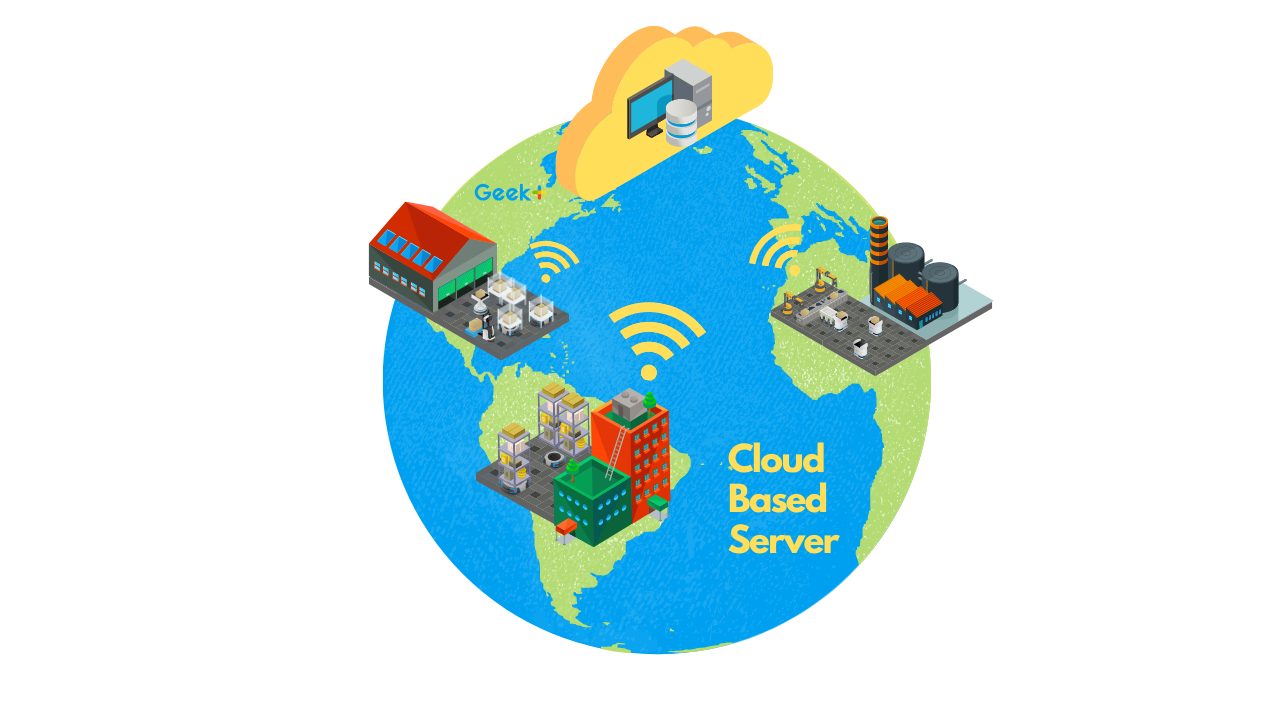 In the new fulfillment economy, a cloud-based WMS seems like the more viable option since it can be implemented much more rapidly, thereby allowing businesses to adapt and ramp up their supply chain systems swiftly.
Overall, it delivers the same level of warehouse management functionality as an in-house server, but without the need for an upgrade, hardware or IT specialists. Not only does this translate to lower upfront costs and a quick return on investment, a cloud WMS also comes ready to integrate with multiple systems to connect logistic processes from end-to-end.
Geek+'s WMS Solutions Adopt Microsoft Cloud
In 2019, Geek+ had partnered with Microsoft to develop advanced cloud-based solutions for smart logistics and this was the cornerstone of Microsoft Azure CTO Mark Russinovich's address during the Microsoft Ignite event. One of the highlights that debuted during the event was the Geek+ sorting system, which can be deployed in Microsoft Cloud for robotic system scheduling.
In fact, Geek+ has developed a suite of professional software architecture, such as the Robot Management System (RMS), Intelligent Warehouse Execution System (WES), Intelligent Warehouse Management System (iWMS), Data Platform (DP) and Simulation Platform, all with the goal of empowering highly efficient business operations. These robust systems serve diversified functions such as scheduling, process configuration, reporting, and simulation. They are developed with easy use, navigation, and integration in mind.
A survey by Supply Chain Digest sums it up poignantly, "the on-premise model that has dominated the supply chain software industry since its inception is poised to become something of a relic over the next few years." Moving forward, cloud-based WMS will continue to gain traction and aid the emergence of warehouse digitalization.