PopPick system is how Geek+ and Zongteng Group easily handle two of the most complex client scenarios for 3PLs in their USA warehouse.
First, the international service provider and 3PL needs to handle many different product categories and sizes: 100,000 SKUs, to be precise. Second, throughput needs to be lightening fast.
Here's how we do it.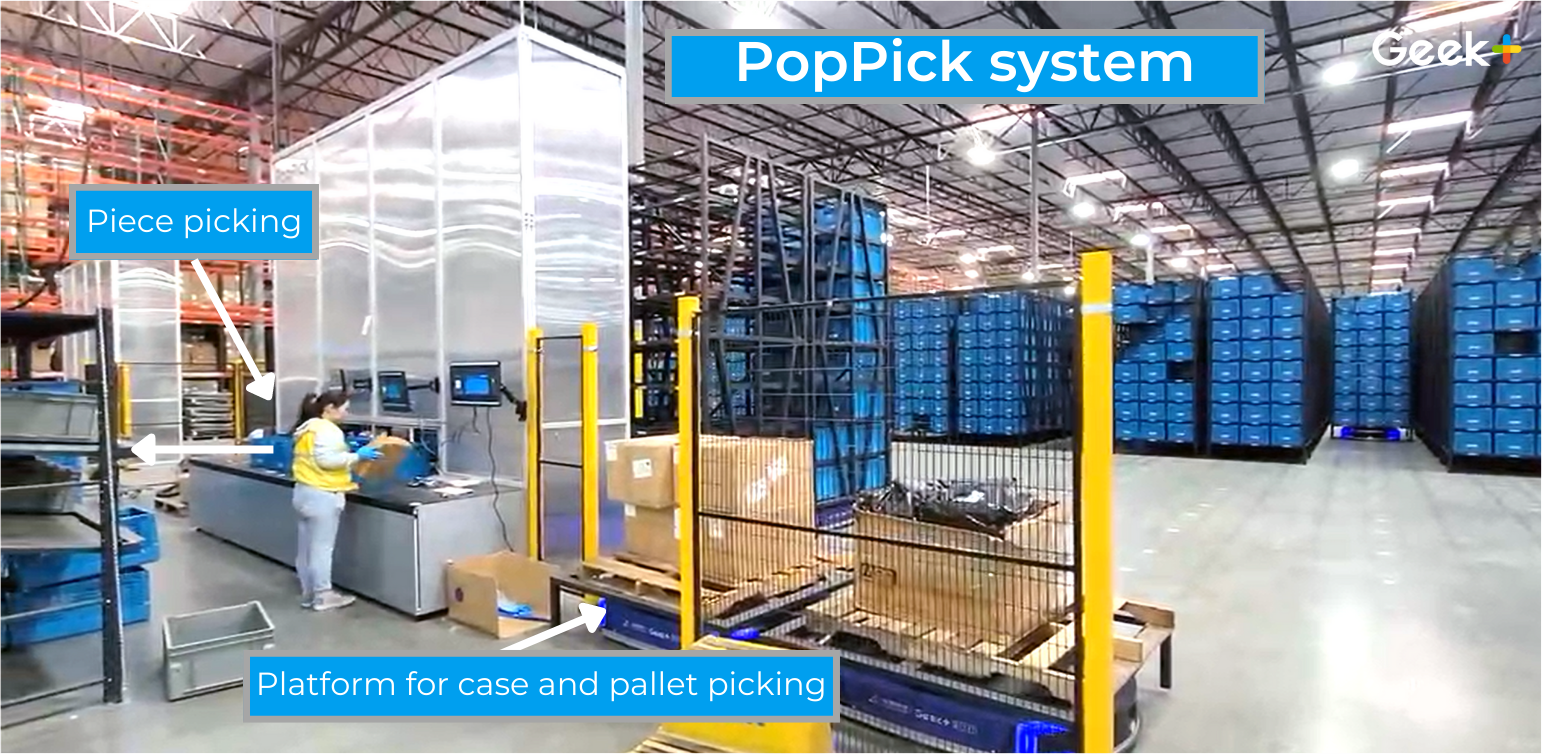 With PopPick system, small- and medium- sized items are stored in a tote. Large and special-shaped pieces are stored on shelves or pallets. All can be picked at the same PopPick workstation for one-stop service.
For pieces that can fit inside a tote, PopPick system offers further efficiency. The tote can be partitioned in different ways to accommodate multiple SKUs for rapid picking efficiency.
And how does PopPick system handle the clients' need to get items out of the warehouse and shipped faster than ever before?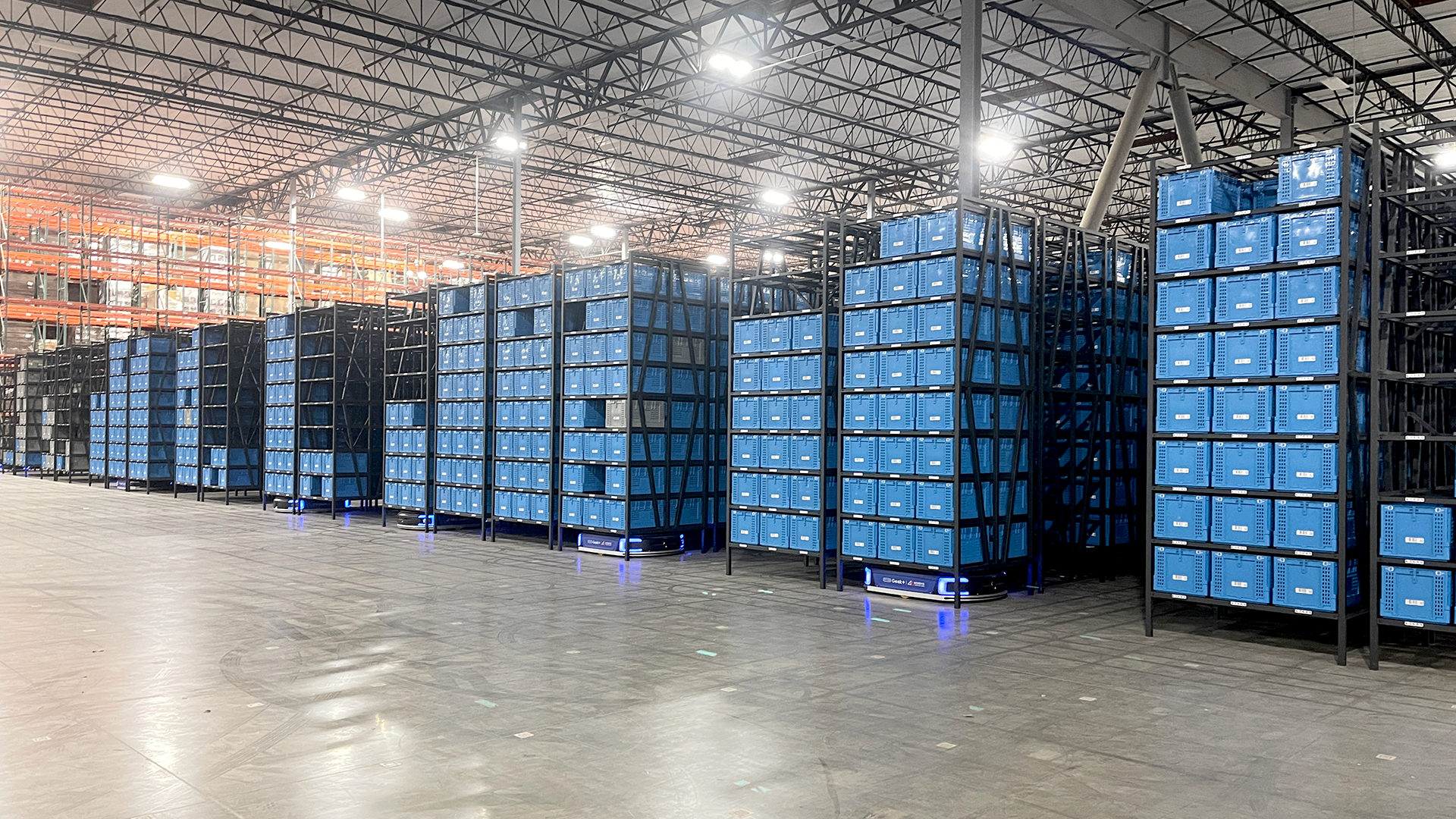 The system design works well with the next-day delivery option Americans have come to expect. Since PopPick workstation has a dual picking station design, the picker can work continuously without interruption and the wait time between totes is almost zero. Plus, the system rearranges totes at night and during idle time, putting the hottest items on the same rack closer to the picking station. This method maximizes robot efficiency, improving the picking efficiency by 3-to-4 times.
PopPick system easily customizable for other industries including retail, apparel and the medical industry. Download the PopPick system flyer to learn more.