In an era of online ordering and fast fashion, where tastes are more varied and demand is more personalized, the "bulk supply" model of the apparel supply chain is a thing of the past.
The apparel industry is experiencing unprecedented challenges. Changes in the market, consumers, channels, labor shortages and a competitive environment has increased requirements for supply chain capabilities. As essential step for the apparel supply chain, warehousing logistics and inventory procedure have become the focus of transformation.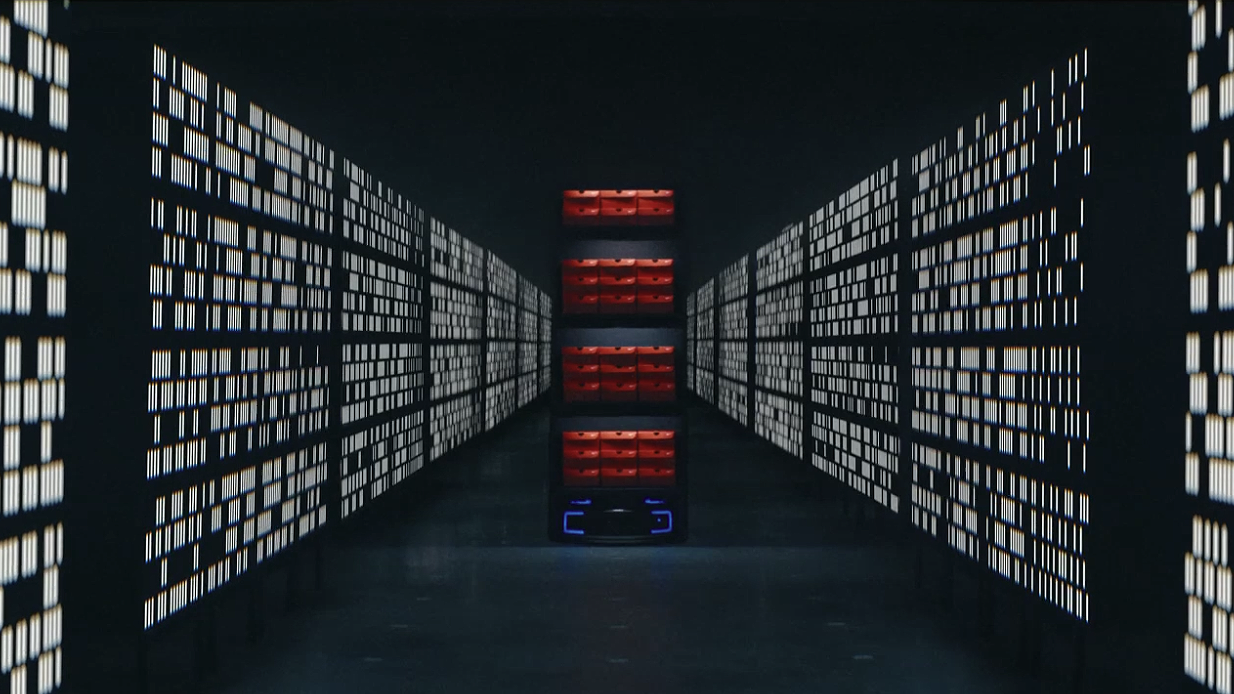 The picking process has always been the biggest challenge in apparel warehousing operations, and this problem has become more serious in the past several years. Consider this unique set of challenges: The turnover rate for warehouse jobs in the US alone is more than 43%. And after the pandemic, more offline business in the apparel industry shifted to online, with more marketing channels. At the same time, cross-border apparel continues to develop rapidly. Scattered, fragmented store orders and the growth of e-commerce have made traditional storage methods and operating models no longer suitable.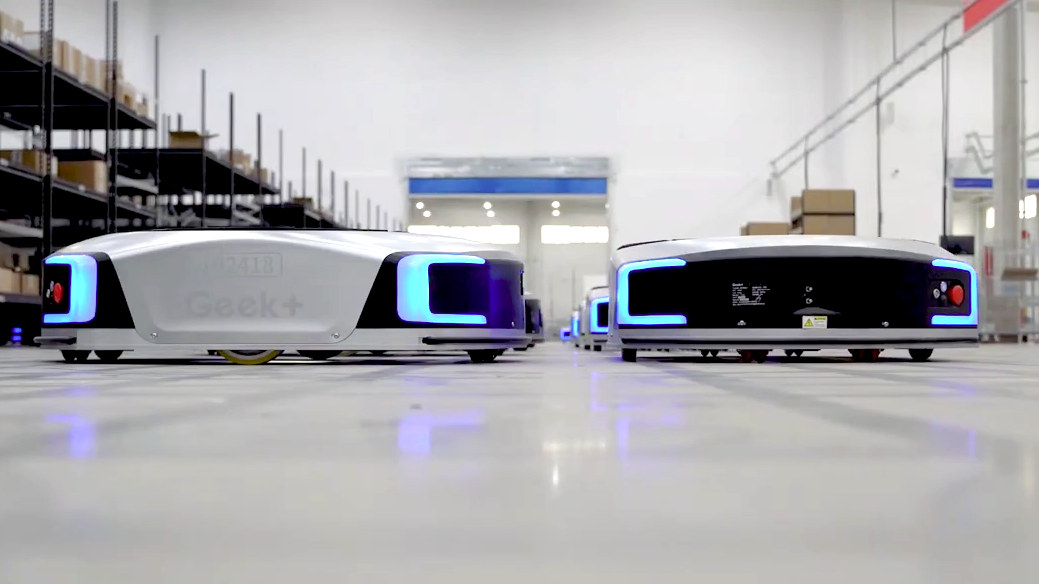 The shortened sales cycle of stores and e-commerce businesses in the apparel industry has increased requirements for timeliness and efficiency of returning goods to resell. Businesses need a more flexible and agile system to speed up the in and out of goods, improve supply chain responsiveness and to reduce inventory backlog risks. Stable and reliable warehouse AMR solutions are the key to help apparel companies deal with order fluctuations smoothly.
Geek+ believes that when it comes to the apparel and footwear industry, the logic behind solving problems comes from our knowledge of apparel warehouses and the picking process.
The complex picking process in the apparel industry includes:
✓mixed storage of footwear


✓folding


✓hanging


✓B2C & B2B orders are stored in the same warehouse



✓need to cope with peak production capacity requirements during promotional seasons
For apparel, Geek+ recommends the P-series Goods-to-Person solution.
Geek+ helped a world-renowned fast fashion brand build a 50,000 sqm smart warehouse, using 500+ Geek+ P series robots. Geek+ award winning large fleet planning software synchronizes the large warehouse.
Mastering the Picking Process
Our products can handle B2B apparel better because our robots:
✓

Sort by "same style in same tote" so that stores can put new stock on shelves faster



✓

Improve picking accuracy and simplify the operation process. The efficiency and cost effectiveness of the whole process is improved



✓

Pick for multiple orders at one time, increasing single picking efficiency



✓

Continuous pick; no need for manual switch
Our products can handle B2C apparel faster because:



✓Robots can be deployed flexibly to meet the high-capacity demand of peak seasons

✓Picking system supports mixed storage to improve storage capacity and faster inbounding

✓Geek+ Picking System Smart Software employs multiple picking strategies to suit various business needs
Geek+ has been recognized by many leading customers in the apparel industry. It has set industry benchmark cooperation with well-known companies such as Nike, Ariat and NEXT UK.


P-Series for Returns
Returning goods in the apparel industry is a worldwide problem. The labor necessary to handle returns often exceeds the cost of the clothes. Our automated solution subdivides shelves into return slots, with 1 to 2 pieces in each slot.
After quality inspection, the returned item is placed in a tote randomly and can immediately be resold and the sorting and tallying process is reduced. This procedure has been well verified by UK retail giant George.com and winter wear fashion giant Bosideng.
Geek+ solutions are known for industry-leading robot system stability and helping apparel customers to cope with business fluctuations smoothly. The software system is fully compatible and easy for customers to integrate and use and system. Our P-Series robots can deploy quickly and the system is flexible enough to grow with your business.