Labor shortages, COVID-19 Pandemic, and other uncertainties are dramatically affecting global manufacturing, so factories around the world are actively introducing AMR solutions to alleviate these difficulties. This is because AMR solutions can realize the unmanned and intelligent upgrade of the production and storage chain, which can effectively improve the ability to compete and combat risks.
The Laser SLAM AMR MP1000R is a stable and widely applicable masterpiece created by Geek+, to cope with the complex and dynamic production environment in manufacturing. This pick and place robot can satisfy the requirements of high safety and high accuracy operation in the factory. Since its official launch three years ago, MP1000R has been successfully landed in the global automotive, electronics, and other manufacturing and warehousing leading customers!
Self-rotation Jacking, Safe and Flexible

Indoor Moving Expert
MP1000R

MP1000R adapts a self-rotation jacking structure design, which allows both the lifting module and the robot body to rotate independently. More smooth when turning and space-saving when handling shelves.


MP1000R with a maximum payload capacity of 1,000 kg, compatible with various carriers to meet most materials handling needs in factories.


MP1000R supports Laser SLAM navigation, Visual navigation, and other navigation methods, and can dynamically switch to adapt different scenes.


Covering 360° and stereo security strategy to ensure the safety of employees and WIP in human-machine(AMR) mixed scenarios.



360° laser obstacle avoidance

All-around safety guarantee

MP1000R is equipped with 360° laser coverage, front and rear anti-collision bumper and emergency stop button. Multiple guarantees for the safety of employees and WIP(work-in-progress)

during operation.






Besides hardware sensors, the MP1000R is loaded with intelligent obstacle avoidance algorithms. Smooth slowdown settings can be adjusted based on the distance of the obstacle.





It also identifies shelves by laser, and matches to the shelf model archived in the system to adjust the range of obstacle avoidance area according to the shelf payload.



In addition, for people and obstacles approaching the robot sideways, MP1000R can also make early judgments, and stop in time to guarantee safety.


Embedded self-rotation jacking structure, improves space utilization
MP1000R adopts an integrated design with the self-rotation jacking structure embedded.
The robot is only 27.5cm high, which can save space at the bottom of the shelf and compatible with more shelf sizes, so customers can introduce MP1000R without mass shelves replacement.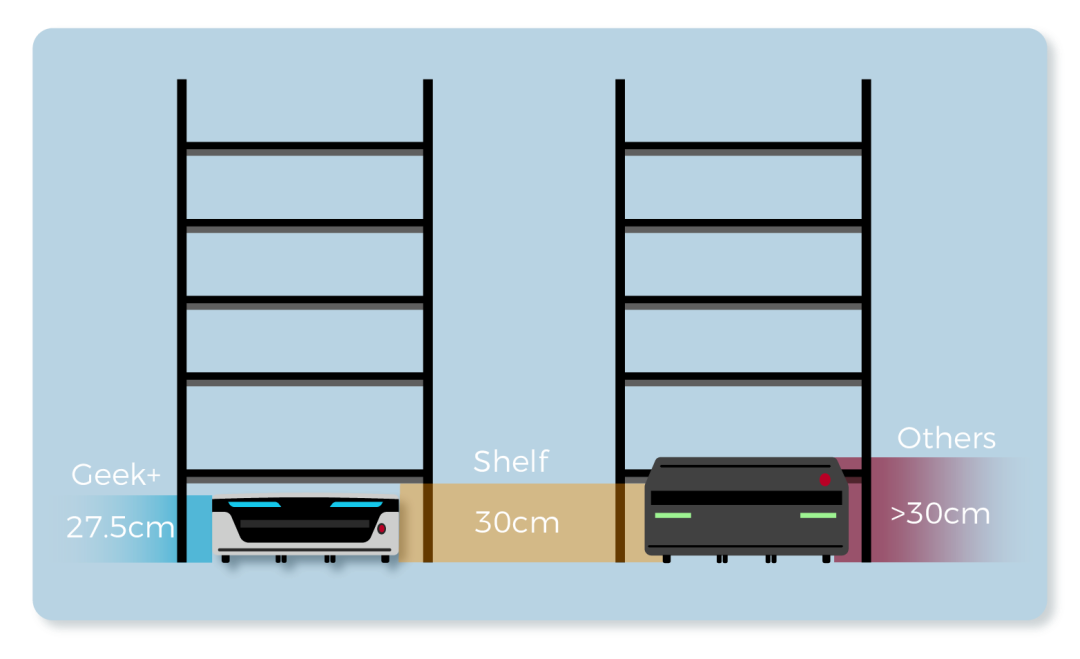 When turning, the robot can rotate itself and keep the shelves standing still. Thus the aisle width requirement is smaller and the shelves can be stored more densely, improving space utilization.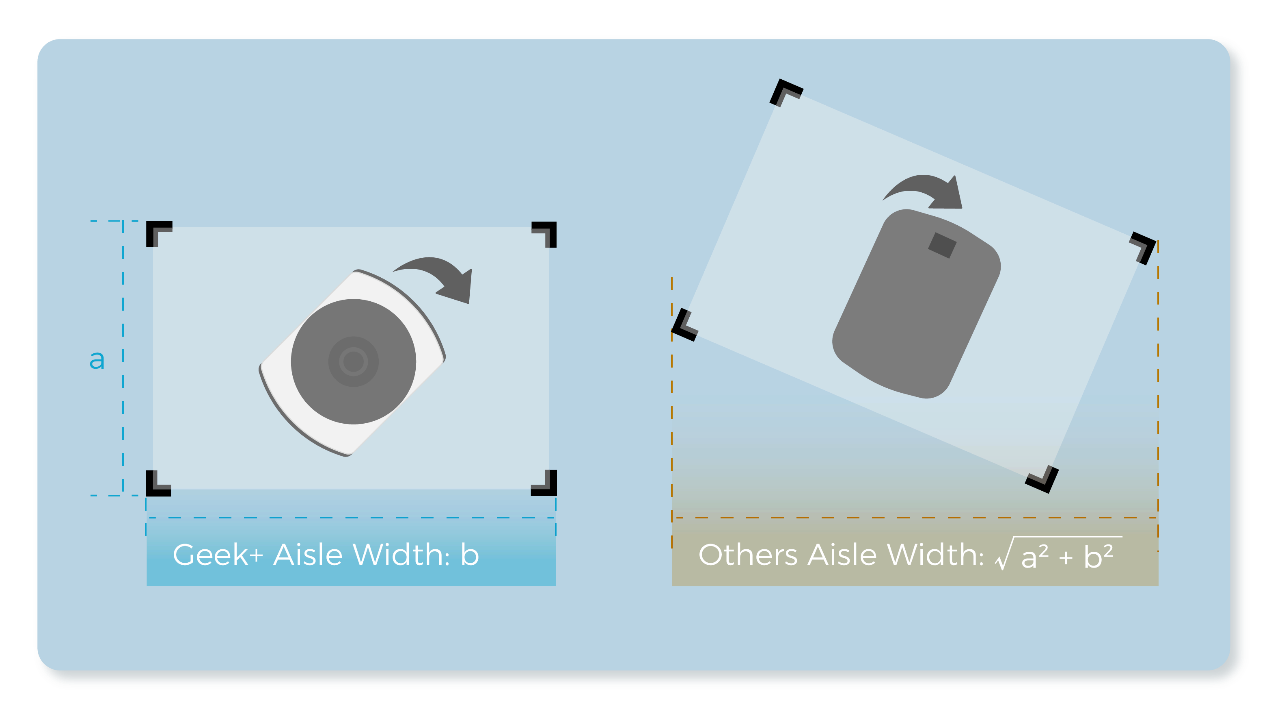 Multiple navigation methods dynamically switch to adapt different scenarios
MP1000R adopts Laser SLAM and Visual navigation methods adaptive switching between unmanned scenes and mixed human-machine scenes. This brings more competitiveness than the single navigation method AMR.
With its dynamic adaptation capability, MP1000R can meet the most material handling needs in manufacturing factories scenarios, like warehouse inbound, production line distribution, on-site transport, platform outbound, and so on. To help customers to achieve maximum logistics efficiency.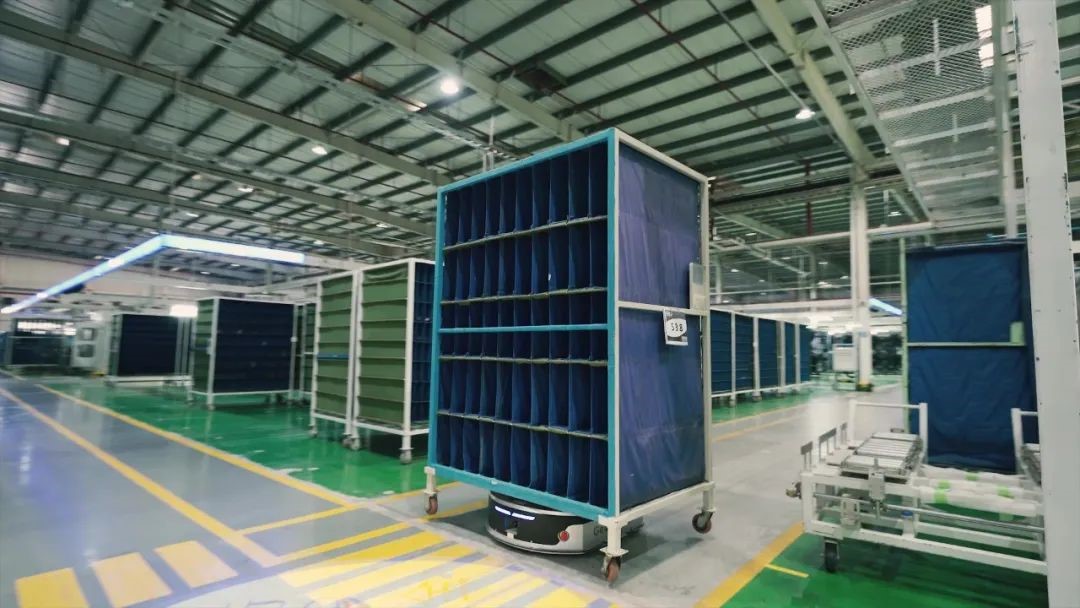 For sophisticated operating environments in factories, like long aisles with few features, narrow aisles difficult to travel through, and production environments with high-frequency changes caused by cargo stacking and placed freely, MP1000R adopts a multi-sensor fusion strategy to achieve accurate positioning and stable navigation. It can maintain stable operation even when the environmental change rate exceeds 50%.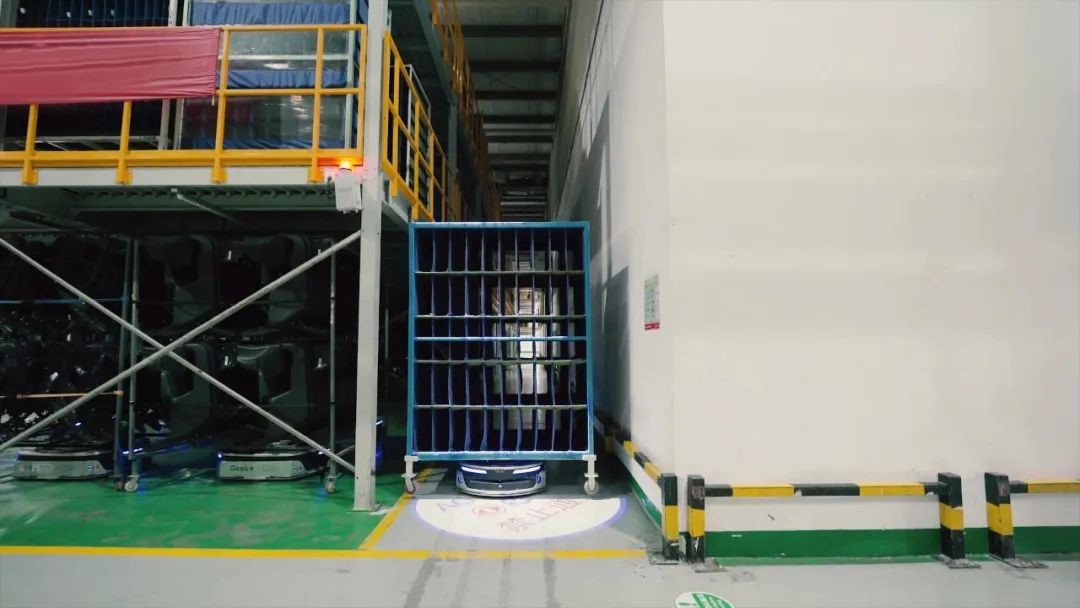 Unlock more manufacturing application scenarios
MP1000R is available with various carriers such as pallet, pallet shelf, and shelf to meet most of materials handling needs in factories.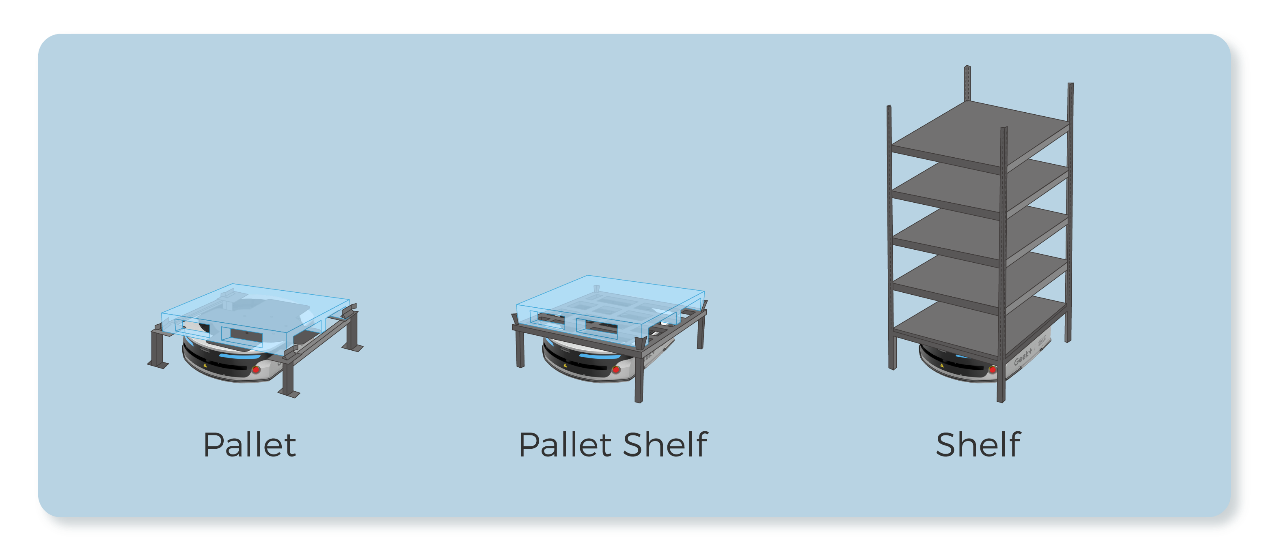 GMS(Geek+ Moving System) provides efficient multi-agent scheduling algorithms to support stable map building and accurate positioning in a site of over 100,000 ㎡, hundreds of Laser SLAM navigation robots large-scale scheduling, and multiple models robots hybrid scheduling on the same site.
Today thousands of MP1000Rs are operating with great effectiveness in factories around the world. And in the future, with professional and reliable products, excellent and innovative technology, and rich global project experience, Geek+ will continue to bring professional indoor materials handling automation upgrades to customers!