In a warehouse setting, Geek+ picking robots carry movable racks from storage locations to PopPick workstations. As an all-in-one solution, PopPick System is compatible with picking and storing totes, shelves, and pallets. PopPick System is the only smart option on the market that can handle containers of many shapes and sizes.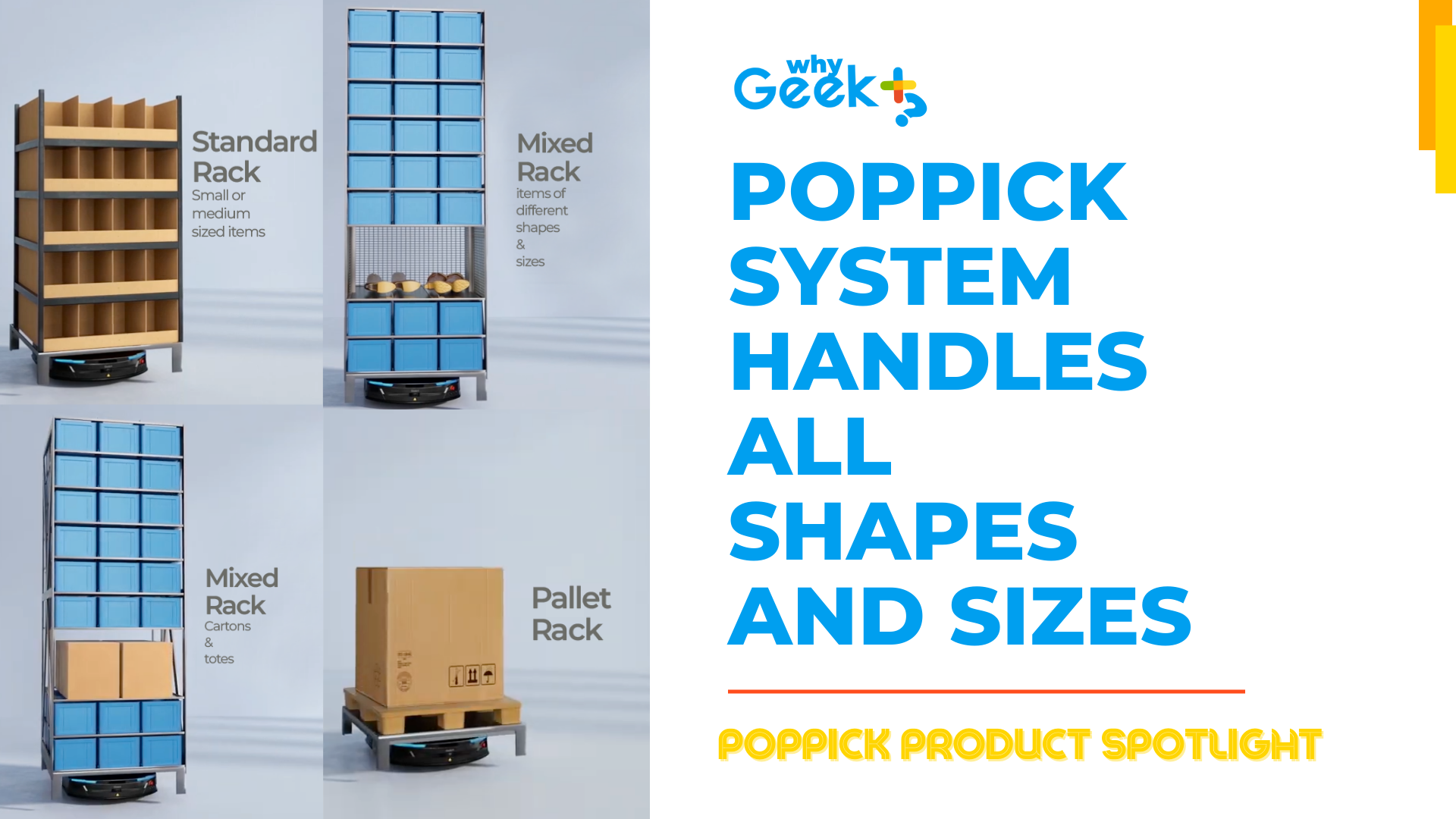 Take a look below at some of our flexible combinations: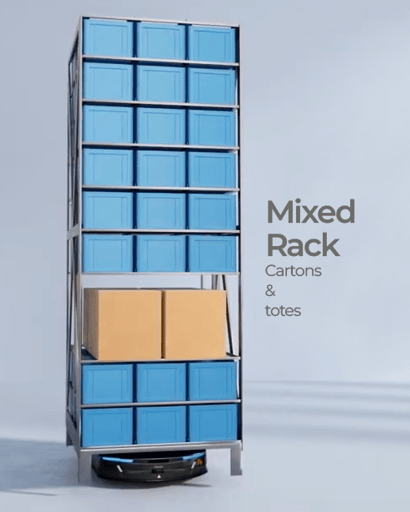 Mix racks allow you to store cartons and totes in the same rack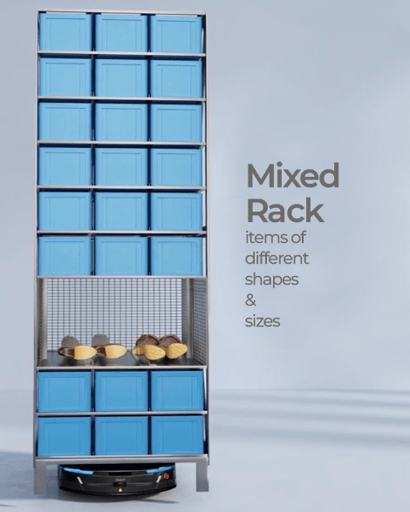 Mixed racks can also include items of different shapes and sizes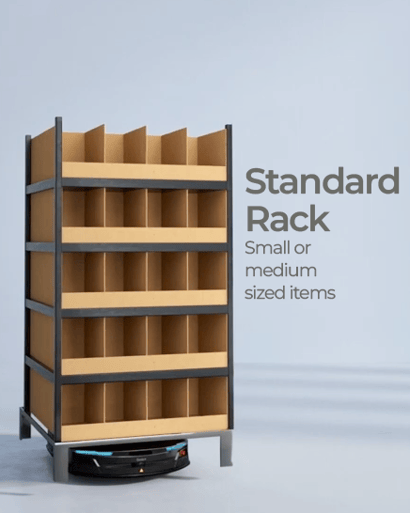 Use a standard rack to store small- to medium-size items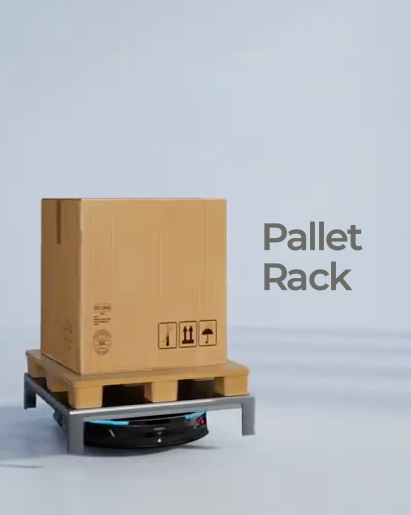 Use a pallet rack to hold large-sized items
In a warehouse, every inch counts. Every warehouse owner tries to increase space utilization by maximizing the storage capacity. PopPick System enables high-density storage with 12 columns of totes stored in rows that have only 20mm gaps between totes. It allows the warehouse to achieve a four times storage capacity.
The PopPick solution is able to handle piece picking, whole totes picking, and pallet picking with small, medium or large size of goods. This high compatibility makes it easily adaptable to different industries, including retail, apparel, pharmaceuticals, 3PL, cosmetics, ecommerce and manufacturing.