While logistics automation has gained traction in various industries, a significant portion of companies are still cautious about adopting automated technologies. This is understandable as there are many factors to consider before committing to automated solutions, such as hefty investment costs. In this article, we address these concerns and show why it is important for businesses to jump on the bandwagon sooner rather than later.
1. Current Outlook: Supply Chain Uncertainties
In view of the unresolved Covid-19 pandemic and recent new waves of infections, the stability of global supply chains is still in question. Businesses all around the globe have experienced the headaches of supply chain disruptions when Covid-19 first broke out. To safeguard smooth operations and bolster the resiliency of supply chains, it is imperative for businesses to promptly invest in automated warehouse management.
However, steep investment costs can intimidate and even deter smaller businesses from dipping their toes in automation. In response to this concern, businesses can start with small pilot projects to test the waters and gradually expand according to their needs and requirements. This way, initial investment expenditure can be minimized whilst simultaneously maximizing flexibility and scalability. In fact, this method is typically employed in most G2P projects and it is observed that a large percentage of clients are increasingly progressing from trials into full-fledged installations. For example, Nike Japan first embarked on a smaller scale project with Geek+ involving 10 to 20 AMRs (autonomous mobile robots) and subsequently expanded its deployment to over 200 robots, which aided the company in achieving same-day delivery in the Tokyo region.
2. Training Takes Time
To successfully launch and execute an automated warehouse solution takes a village - meaning a high amount of effort and resources are indispensable. This involves the training of users and employees to maintain smooth robotic operations and troubleshoot when errors occur. Moreover, the more complex the automated solutions, the more training will be required. This is essential to prevent service levels from diminishing and companies from incurring high maintenance costs. Since the process of training takes time, businesses are recommended to implement their automated solutions, pronto.
3. Software Integration and Upgrade
Software onboarding can be a huge undertaking as well. Extensive integration work can take up a lot of time, especially for G2P systems, which are one of the more complex integrations. As such, it is ideal for companies to embark on their supply chain automation solutions early so as to allow themselves sufficient time to amalgamate technical elements and troubleshoot if needed. This is crucial and time-sensitive - in the span of time a business takes to fully complete integration work, its competitors could potentially launch a more attractive offering and thereby impede any plans the business has in the making. To effectively gain a competitive advantage, businesses are strongly advised to automate as soon as possible.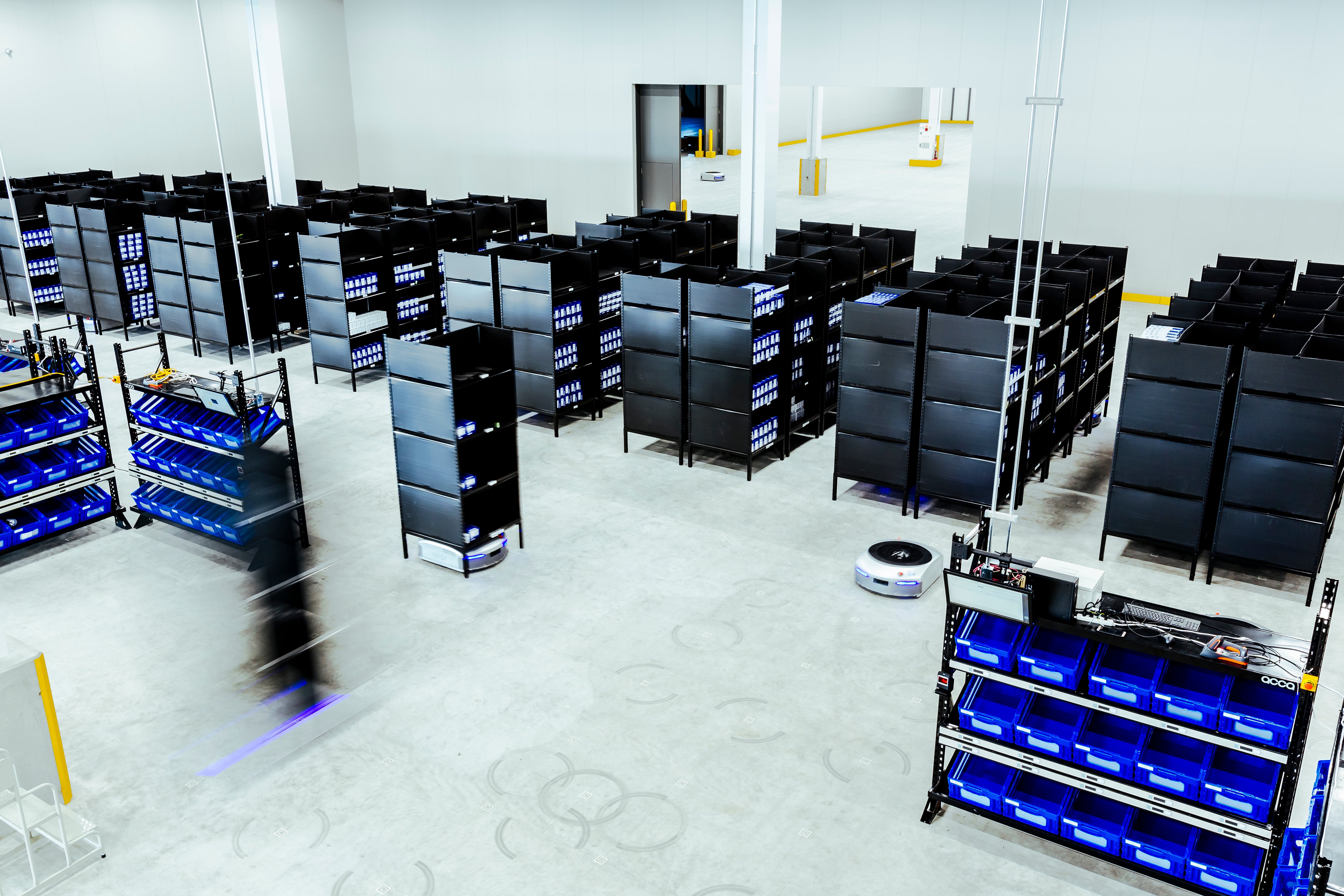 First Movers Benefits

First movers have clearly demonstrated the bountiful benefits of embracing automation. For example, Amazon has been one of the pioneer users of automated supply chain and warehouse solutions. In the past decade, the company has been pushing to automate office work under a program now known as 'Hands off the Wheel'. The purpose was to automate tasks so that the company could reassign people to build new products and overall, redirect manual labor on more value-adding tasks. Automation has thus kept Amazon operating nimbly and propelled it ahead of its competitors, making it the e-commerce giant of the world with an astounding annual revenue of 280.5 billion USD in 2019.

Novel technologies like logistics automation are understandably daunting and it may also be difficult to seek a company that understands your requirements and needs. Geek+ has expertise and experience in helping its clients from a myriad of industries implement automated robotic solutions for warehouses and supply chain management. Other than a suite of avant-garde technologies that can be customized to varying business needs, Geek+ also offers easy integration and training so that companies can be up and running swiftly and are able to collect data to begin testing as well. Contact our consultants today to learn more about our solutions!