A new Wall Street Journal-produced documentary has taken a look into the complicated world of global supply chains and, as their work shows, Geek+'s AMRs are key factors in the efforts to scale up and innovate in this vital field.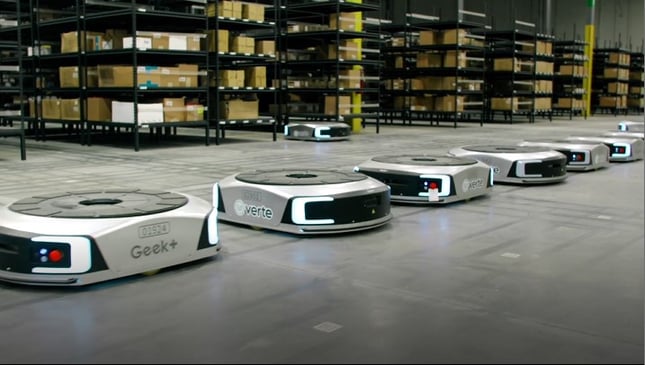 With the world still so deeply affected by the difficulties brought about by the Covid-19 pandemic, consumers everywhere have been confronted with the uncomfortable and challenging new reality of having to wait long for items that used to be delivered in a matter of days. On the other side, distributors and logistics providers would gladly fill those orders and make those deliveries, were it not for labor shortages making that nearly impossible.
Enter Geek+'s autonomous mobile robots.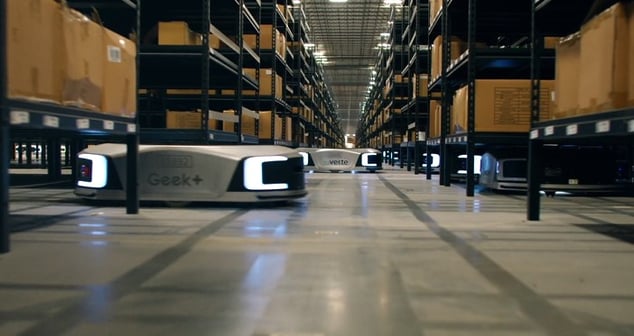 As the documentary demonstrates, advanced robotics and sophisticated algorithms can be powerful new tools to bridge the gap between demand and constrained capabilities. Stephen Bullard, EVP of Operations at Verte, a logistics provider in the United States and one of Geek+'s most important clients in that country, details the steps undertaken in processing orders in Verte's distribution center.
In addressing the new realities of finding personnel to operate the warehouse, Bullard notes just how quickly things move: "You're literally talking about going from recruiting to on the floor working in three days… If I could, I'd go faster." The key to making process go faster and run smoothly is the fleet of Geek+ goods-to-person robots seen moving shelves of merchandise through the warehouse.
Peak business times are when the pressure is really on... and when new technology really shines. "One of the big advantages of the new automation is that it's so flexible," explains Bullard. "Here we are, just two weeks before Black Friday, and we're literally inducting robots right now to increase capacity."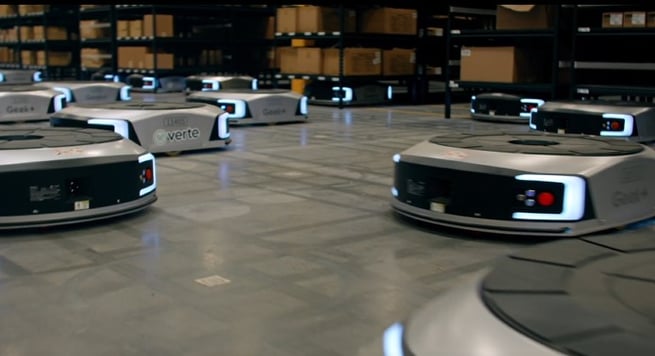 The impact of AMRs on warehouse workers is naturally a prime consideration. Across the industry, the incorporation of robotics into the operations has made employees more efficient and safer in carrying out their tasks. "These robots allow our teammates to pick much faster, pick safer," said Rico Jeffries, Senior Director of Operations at Geodis, a global third-party logistics provider and another important Geek+ partner. "If you look at how we used to pick manually, we were picking about 70 units an hour, and now, with these robots, we're picking about 140 units an hour."
Ensuring the safety of employees who now find themselves working with advanced robotic technologies is also paramount. "It all comes back to safety. You don't want a robot working at an extremely high rate that could eventually cause a safety issue," said Jeffries. "(Robotics) is to coexist with the employee, not to overtake the employee."
Experiences like Bullard's and Jeffries's are becoming far more the rule, rather than the exception, with more and more logistics providers the world over taking advantage of the power of AMRs, and many more set to follow suit. On the other hand, as AMRs become even more present and more powerful, the scenes of people waiting for deliveries and empty shelves are set to become a thing of the past.
Watch the full documentary here.