PopPick is the highest evolution of autonomous mobile robot (AMR) technology and goods-to-person solutions and represents the beating heart of today's smart warehouse. Able to handle goods of any size and varying configurations, PopPick is ready for anything. Indeed, PopPick is ready for everything.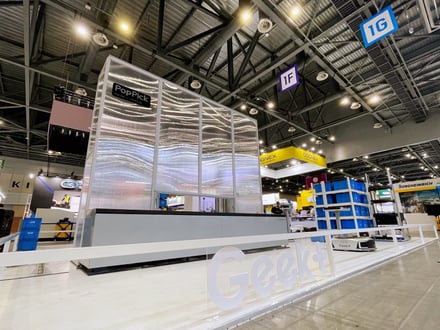 Mid 2022 provides an excellent moment to reflect on how far warehouse automation has come thanks to advances in robotic technology. Geekplus has, since our founding in 2015, devoted itself to the innovation and refinement of cutting-edge technology. This summer, we are particularly proud to highlight our latest pinnacle of innovation, the ultimate goods-to-person solution, PopPick.
In warehouse automation, up until now, one often had to choose between high efficiency, high storage density, and cost savings. Now, you really can have all three. PopPick has changed the game by eliminating the trade-off; picking efficiency, storage density, worker safety, and fast return on investment are all possible with this all-in-one solution.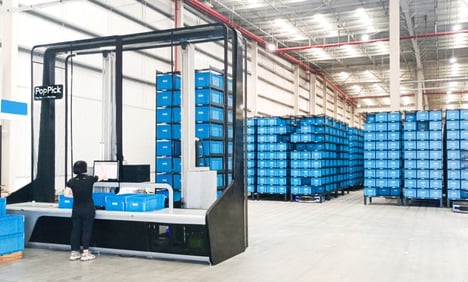 The next generation of Geekplus's goods-to-person picking solutions, the all-in-one PopPick.
Geekplus engineers first conceived of the PopPick solution in 2018 and unveiled a prototype that same year. In 2019, PopPick went into active testing with a project team devoting two years to covering every aspect of the solution and its development. The fruits of their labor were unveiled to the world at the CeMat Asia trade fair in 2021, and, since then, PopPick has steadily been deployed in several contexts around the world. Geekplus has also submitted over 60 patent applications thanks to the development of PopPick.
The PopPick workstation is the command center of the system, with the warehouse operator at the helm of a fleet of Geekplus's flagship P-series picking robots that ferry racks of goods to the workstation. The operator views the orders on the screen and takes the retrieved goods from the station's robotic arms, which present their cargo in an ergonomic position designed to maximize user comfort.
Rather than being limited to bins containing small items, PopPick is an all-in-one solution that can handle small, medium, and large containers, as well as full pallets. This means that it is suitable for an almost limitless set of industries and settings. E-commerce, third-party logistics, and pharmaceuticals are just some of the industries that are already benefiting from the PopPick productivity boost.
PopPick's robotic arms were conceived on a compact, right-angle design, with a very small footprint and can pick and place boxes in both directions. What's more; two arms are better than one, and PopPick's double arms can achieve an average throughput capacity of some 500-600 totes per hour, with max performance exceeding even that impressive rate.
Beyond the impressive hardware, PopPick is also powered by Geekplus's sophisticated algorithms and software. Years of research and practical experience from around the world have given us unique insights into how warehouse operations can be optimized, and we have translated this into a warehouse management system that coordinates inventory to place the most in-demand and popular items in the most accessible storage locations. The process is adjusted and updated dynamically, incorporating operational data and order forecasts. The result is shorter routes and faster throughput, not to mention a 99.99% order fulfillment accuracy rate.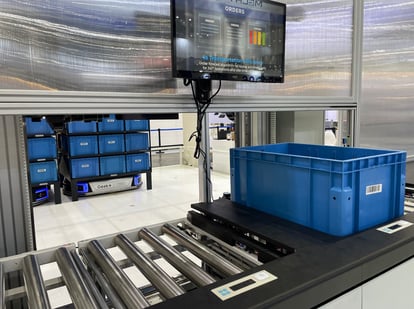 For warehouse operators, working with PopPick means an easier, more comfortable working environment. The AMRs handle the heavy lifting, slashing the risk of injuries and strains, and they also fetch the goods, meaning an end to repetitive trudging to dark corners at the back of the warehouse. Safer, happier workers are free to undertake value-adding tasks with a human touch, safe in the knowledge that nitty gritty of the picking process is in reliable robotic hands.
Best of all, PopPick is not a solution of the future; the solution is available today and is being implemented in warehouses around the world. Having been designed with flexibility and speed in mind, PopPick can be deployed in 1-2 months, meaning next-generation warehousing is available today, with a return on investment on the immediate horizon.
Proud as we are of what we have achieved with PopPick, Geekplus is not content to rest on our laurels; our research and design team is hard at work creating the next advances in goods-to-person technology. The coming years will see these advances expand the scope of the everything PopPick can handle and open the next chapter in the innovation of AMR technology.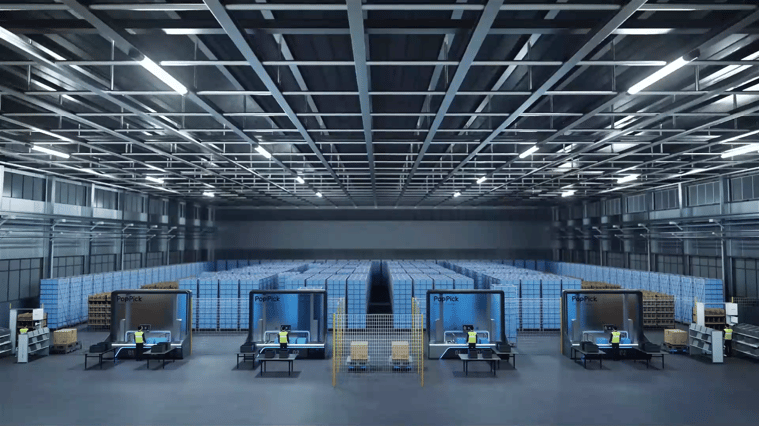 About Geek+
Geek+ is a global technology company leading the intelligent logistics revolution. We apply advanced robotics and AI technologies to realize flexible, reliable, and highly efficient solutions for warehouses and supply chain management. Geek+ is trusted by over 500 global industry leaders and has been recognized as the world leader in autonomous mobile robots. Founded in 2015, Geek+ has over 1500 employees, with offices in Germany, the United Kingdom, the United States, Japan, South Korea, Mainland China, Hong Kong SAR, and Singapore.
For more information, please visit: https://www.geekplus.com/


For inquiries, please contact:
Marie Peterson
Director of marketing and communications
marie.peterson@geekplus.com
Tel: +33 69 501 0346
Lee Turner Kodak
PR and Communications Manager
lee.kodak@geekplus.com
Tel: +49 0172 512 2909