On July 1, 2019, the launch ceremony for Dell Technologies' smart warehouse was held in Xiamen. Mr. Timmy O'Dwyer, Vice President of Global Service Supply Chains for Dell, Mr. He Zhirong, Executive Director of Kerry EAS Logistics, Ltd., and Mr. Zheng Yong, CEO of Geek+, together attended the launch ceremony. As a strategic partner, Geek+ is honoured to provide software and hardware solutions for Dell and Kerry EAS Logistics' first artificial intelligence and robot based smart warehousing logistics system. For the warehousing logistics industry as a whole, the launch of Dell's smart warehouse is another emblematic milestone for the new breed of smart logistics systems.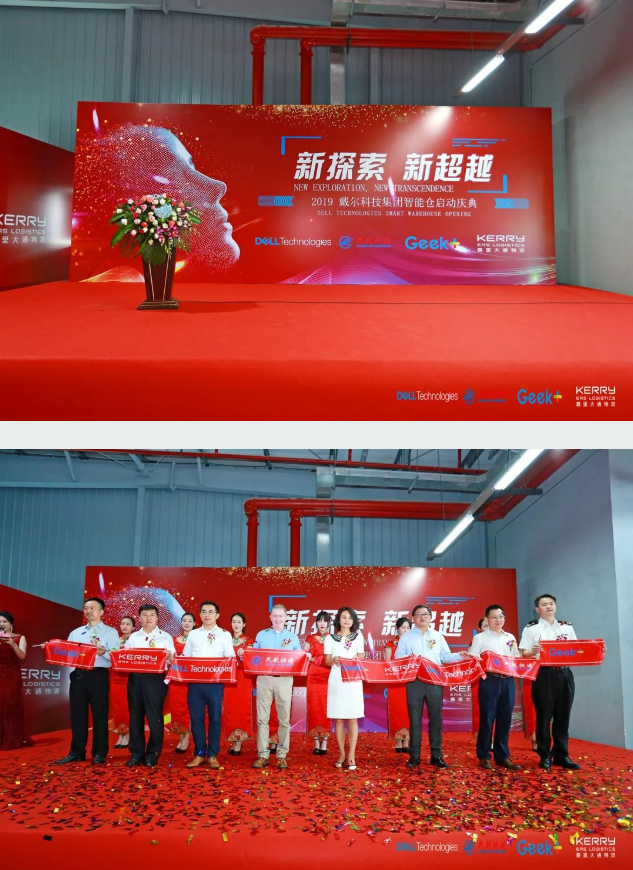 Located in Xiamen City, Dell's parts warehouse is managed and operated by Kerry EAS Logistics, Ltd., which provides parts management services for Dell's 3C products. Shelves are very tightly packed throughout the warehouse. Storage space is used very efficiently, but at the same time, the tight layout makes traditional picking by human workers more difficult. Employee effectiveness was not keeping pace with customers' demand for fast, accurate deliveries of parts. To improve employee efficiency and reduce the number of employees, and with efficiency, stability and agility as their guiding principles, Dell and Kerry EAS Logistics together selected Geek+ products to upgrade their traditional warehouse into a smart warehouse. Geek+ was to overhaul the entire warehouse using advanced artificial intelligence and robot technology. Dell's new smart warehouse went on-line equipped with Geek+ P500 "Goods-to-Person" robots and more than 2000 groups of shelves. The warehouse uses dense storage methods that meet high storage capacity and high space utilization requirements while managing massive volumes of SKUs. In addition, the warehouse can switch picking, shelving and inventorying functions at any time based on business needs.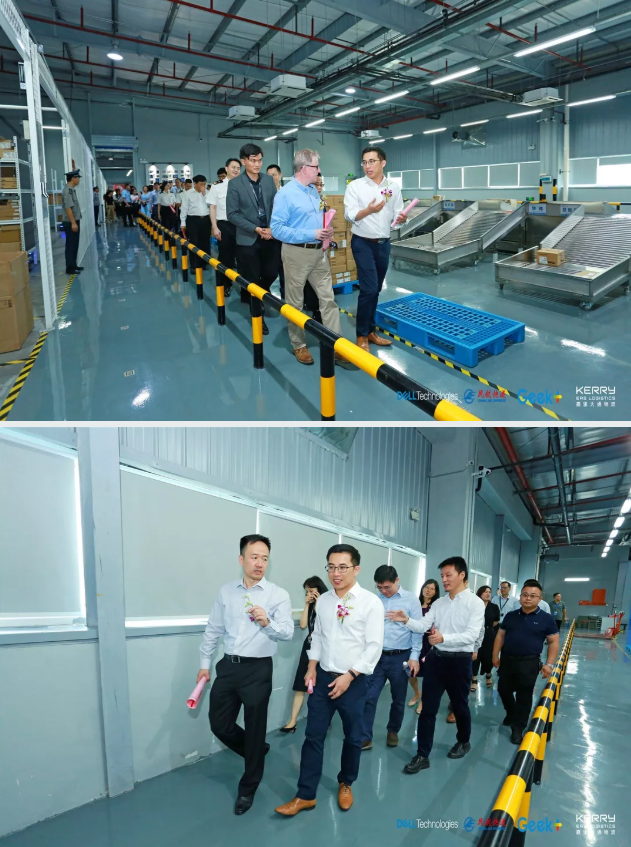 To help Kerry EAS Logistics improve the efficiency of warehouse-wide inventorying, Geek+ incorporated fast visual counting equipment into the Goods-to-Person picking system. Through VRB equipment and the robots' seamless docking and use of rapid-cycle scanning and photographing to do inventorying, Geek+ increased the inventorying efficiency of singly-packaged parts ten-fold. On another front, Geek+ picking and moving robots were deployed together so that humans were no longer used for shelf-moving at any point in the process. This reduced the number of staff on-site, improved the timeliness and accuracy of overall operations and lifted the Kerry EAS Logistics Centre to a much higher level of intelligence.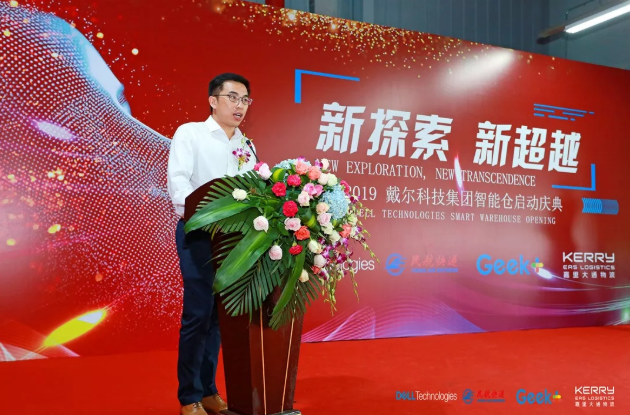 At the launch ceremony, Geek+ CEO Zheng Yong said, "The replacement of humans with robots is now an important development trend in smart logistics and industrial manufacturing 4.0. The gradual disappearance of the demographic dividend and the sharp rise in labour costs have made it difficult for traditional automation to adapt to market changes. Meanwhile, relying on AI algorithms and high-quality logistics robot products can help industry customers achieve efficient, stable, fast and smart warehousing logistics systems and services. In this recent project Geek+ had the good fortune to be a strategic partner of Dell Technologies and Kerry EAS Logistics, both of which are outstanding global-level companies. In the days to come, we will be offering more and better products and technologies to power Dell's global businesses. We will team up with Kerry EAS Logistics to provide excellent smart warehouse services and grow side by side with Dell. "