On July 25, 2018, the Frost & Sullivan China New Economic Summit took place in Shanghai. The topic of the event was "Growth, Innovation and Leadership 2018". Many influential corporate managers and well-known investors were invited to participate in the panel and share opinions of the economy, technology and future.

Geek+ was invited to participate in the China New Economy Summit and won the China New Economy Award together with Face++ and Tencent Technology.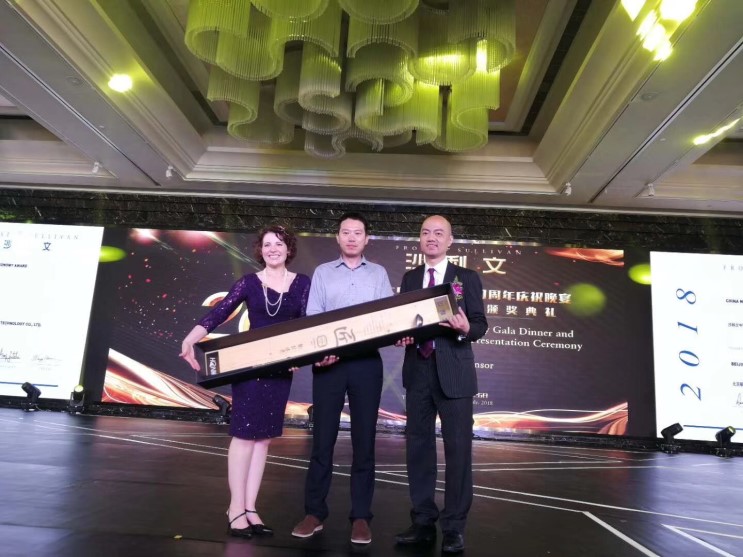 " The China New Economy Award by Frost & Sullivan is a recognition of a company's outstanding performance and achievements in technology innovation, business model innovation and product innovation. Geek+ is gaining popularity with its impressive brand awareness, rich product portfolio and excellent product quality. Based on rigorous research on four indicators of market position, growth potential, product features and competitive advantages, 'Frost & Sullivan China New Economy Award' is granted to Beijing Geekplus Technology."


As one of the pioneers in the intelligent logistics industry, Geek+ Robotics is committed to serving the the entire supply chain through intelligent robot technology. Geek+ has a wide range of multi-functional robots and other automation products. The combination of different equipment with back-end scheduling systems has created a variety of logistics automation solutions covering AS/RS, picking systems, intelligent moving system, automatic sorting system and so forth.


Focus on Intelligent Logistics, Base on Customer-centric

Since founded in 2015, Geek+ Robotics has been focusing on intelligent logistics industry and has been developing Geek Picking System, Geek Moving System and Geek Sorting System so as to realize intelligent warehousing and logistics. With the deployment of Geek+ robots, the efficiency of manual warehouse can be tripled than before, saving at least 60% of picking time, which increases business efficiency significantly. Geek+ Robotics is currently one of the companies which have the possession of biggest business scales and application cases.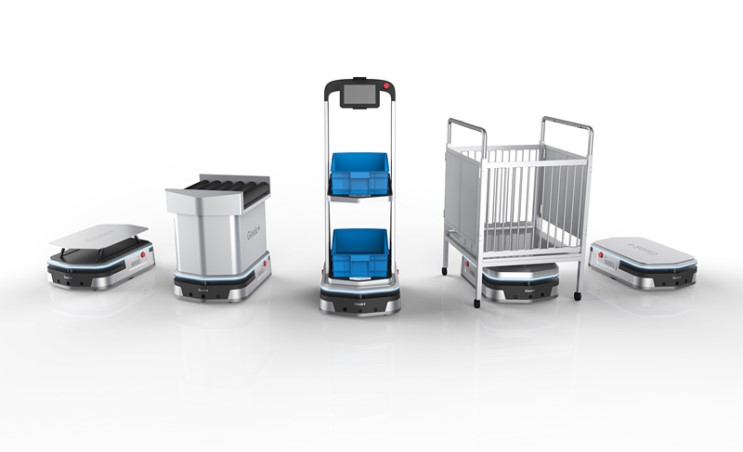 Geek+ has always been committed to developing products based on the needs of customers. Geek+ works with customers to understand the business needs of customers, and can continue to learn and analyze business according to customer conditions, and optimize according to business characteristics, then propose perfect solutions for customers. In order to better meet the various needs of customers, in addition to direct-selling robots, Geek+ also adopts the model of leasing and operation service. Geek+ helps customers to construct, manage and maintain the whole robot system, and flexibly adjust and modify according to the actual situation of customers to satisfy clients' needs.



Focus on Product Development, Strengthen Business Layout

Geek+ is currently the largest logistics robot company in China, operating the intelligent robot warehouse with the largest single-warehouse capacity, the largest number of intelligent robots and the strongest shipping capacity. The company has been committed to the R&D of products, improving the performance of the system by optimizing algorithms and improving system efficiency. At the same time, it expands the product line of robots and AI to cover more application scenarios.



In addition, the company is also focused on providing customers with a comprehensive one-stop robotic intelligent logistics solution and operational services, and constantly improving and optimizing products by expanding business coverage and industry globally. Moreover, launching the international strategic layout is also one of Geek+'s key plans, and the company is expanding overseas markets through various distribution channels. In 2017, Geek+ cooperated with ACCA of Japan. This project became the first overseas "goods to person" robot warehouse of Chinese logistics robots and became an important milestone in the field of logistics robots. In the same year, Geek+ set up a branch office in Hong Kong to expand Southeast Asia businesses. In the future, Geek+ will accelerate the expansion of overseas markets, so that China's high-tech technology will be exported overseas and accelerate the internationalization of its business.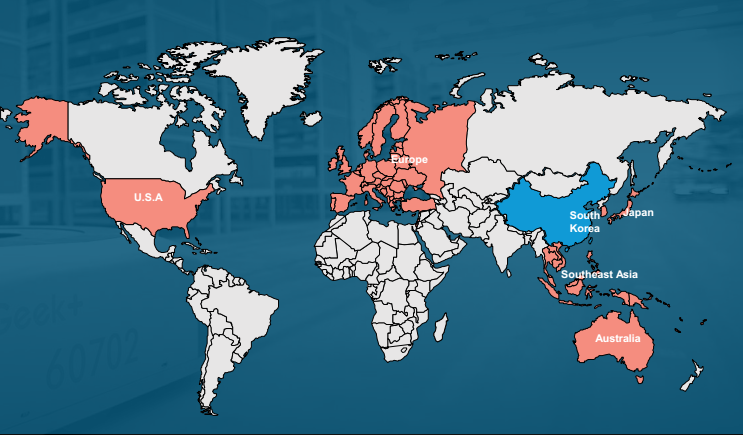 Geek+ is committed to utilizing technology to continuously transform the logistics industry, using intelligent technology to replace some labor in the warehousing logistics and supply chain in order to achieve the most streamlined and efficient operation. The unmanned warehouse is the trend of future warehousing and logistics. The stable and reliable flexible automation system will play an important role in the future.