NEW YORK, January 12, 2022 – Geek+, the global leader in AMR technology, has been recognized by Retail Today magazine as a leader in the Robotic Fulfillment category in Retail CIO Radar 2022, a first-of-its kind annual list of the most innovative & transformative retail technology solution providers.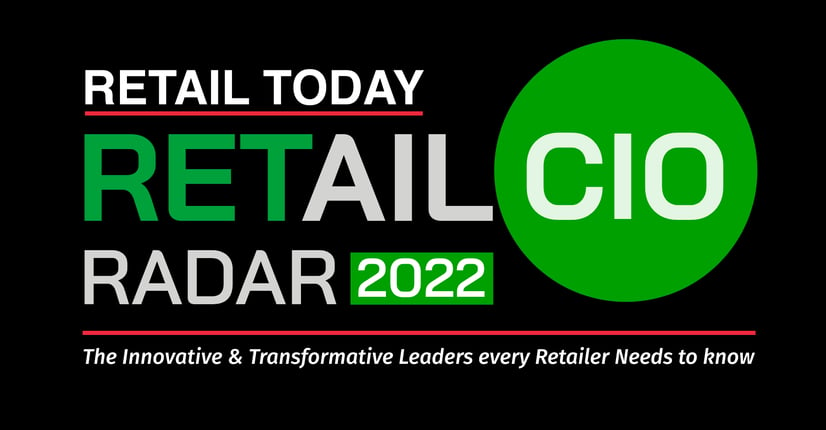 In making their selections, Retail Today's editorial team analyzed the universe of retail solutions in 16 categories—scanning nearly 7000 applicants and nominees. A panel of industry experts, analysts, and the Retail Today editorial board looked at several factors, including: the solutions' innovative and transformative capabilities, industry significance of the problem solved, track record of clientèle, proprietary mosaic scores, team strength and competency, leadership in the industry, market share, and competitive landscape.
"Retail CIO Radar 2022 helps CIOs and Retail business leaders to stay on top of the latest innovations. Retail CIOs can use this special edition to advise the business areas on how to cut through market hype when prioritizing retail technology investments in a disruptive and unpredictable digital business environment," stated John Mathews, Managing Editor, Retail Today magazine.
"We are happy to recognize Geek+ for its leadership in the Robotic Fulfillment category. As a winner of the 'Retail CIO Radar 2022', Geek+ joins the elite list of winning companies that every retailer needs to know as they consider and develop their digital transformation strategies," added Mathews.

Retail Today's Retail CIO Radar 2022 can be found here.
About Geek+
Geek+ is a global technology company leading the intelligent logistics revolution. We apply advanced robotics and AI technologies to realize flexible, reliable, and highly efficient solutions for warehouses and supply chain management. Geek+ is trusted by over 500 global industry leaders and has been recognized as the world leader in autonomous mobile robots. Founded in 2015, Geek+ has over 2000 employees, with offices in Germany, the United Kingdom, the United States, Japan, South Korea, Mainland China, Hong Kong SAR, and Singapore.
For more information, please visit: https://www.geekplus.com/
About Retail Today Magazine
Retail Today showcases news, emerging technology and issues and trends shaping the retail industry. Retail Today's online portal and digital magazine are trusted sources for retail leaders, C-level executives, administrators, IT executives and technology professionals and retail suppliers to stay informed. Retail today reaches more than 30 vertical market segments in all retail channels: Brick & mortar, pure-play eCommerce and multi-channel. We have a highly-targeted online audience of retail leaders, executives, managers and entrepreneurs.
For more information, please visit: https://retail-today.com
Contact:
Geek+
Marie Peterson
Director of Marketing and Communications
Lee Turner Kodak
PR & Communications Manager