Geek+ also named global AMR market-share leader for 4th year in a row
Leadership position fueled by US and European market expansion, and continued rise of AMR industry compared to traditional automation
Recognition caps off a year of Geek+ major industry awards wins from around the world in 2022
BEIJING, November 22, 2022 – Geek+ is proud to announce it has been named global market leader for mobile robots in 2021 by Interact Analysis. This milestone shows the rise of autonomous mobile robots (AMRs) over traditional automated guided vehicles (AGVs), as Geek+ tops the overall category for the first time. This year's report also confirms Geek+'s continued primacy in the AMR sector, with Geek+ named AMR market leader for the fourth year in a row.
Geek+ founder and CEO Yong Zheng said: "We are very pleased to once more have our leading position in the AMR market confirmed. The demand for our robotics solutions has never been higher, especially in the North American and European markets, where retailers and third party logistic providers are racing to find solutions to warehouse labor shortages and ecommerce surge. Customer adoption and industry recognition show that the company is at truly the vanguard of smart automation."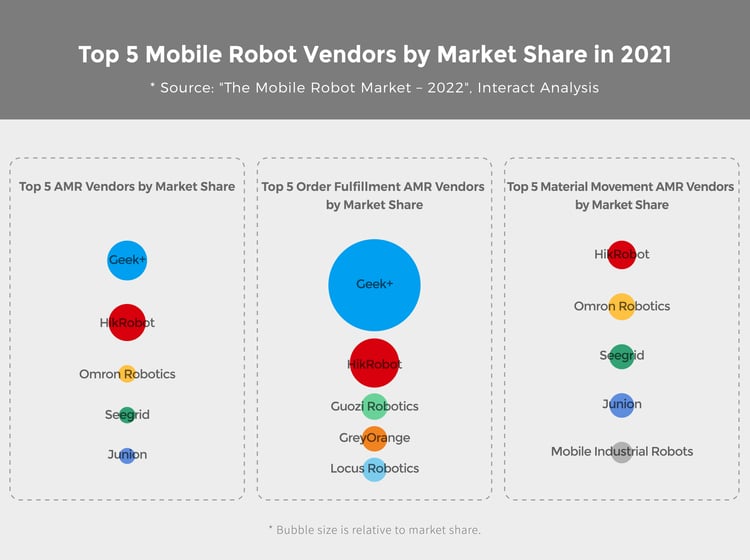 Interact Analysis, an international market research company, publishes a landmark annual report on the mobile robot market that provides detailed analysis and insights into the current state of development, market share and trends. Top insights include:
The pandemic disruption has accelerated corporations' automation plans, leading to high demand in mobile robots, with shipments increasing by more than 70% in 2021.

Mobile robot shipments will continue to grow by at least 50% per year in the next 5 years, with the underlying driving forces of the industry such as labor scarcity, rising labor costs, e-commerce growth, and flexible manufacturing transformation remaining strong.

Global deployment is expected to reach almost 4 million units by the end of 2027.

Despite this growth, market saturation still far away with only 12% of warehouses automated with robots by 2027.

AMRs will overtake AGVs and

revenue will account for more than 80% of the total.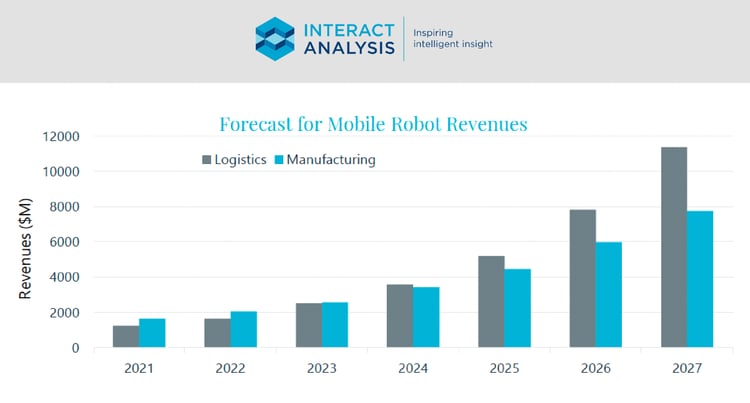 This new milestone caps a year of significant awards recognition for Geek+ solutions, projects, and people.
In April, the 8-meter-tall RoboShuttle solution received the SITL Innovation Award in France, while this October, all-in-one goods-to-person solution PopPick was awarded the prestigious European Product Design Award.
In November, Geek+ won its fourth Supply Chain Excellence Award in the United Kingdom, for robotics deployment for independent retailer RangePlus, undertaken with partner Breathe Technologies. The Geek+ system is on course to provide RangePlus a 100% return on investment in two years thanks to a 300% improvement in picking rate and order picking time, as well as a 25% reduction in operating costs.
Not only have Geek+'s technologies and projects garnered awards, but so have some of the people that make up the Geek+ team. International Marketing Vice President Marie Peterson and Geek+ Americas' Head of Solutions Jing Jin were singled out as leading women in the supply chain industry by Supply & Demand Chain Executive.
In addition to awards, Geek+ has been recognized by investors as a leader in the rising AMR market. The company closed a $100 million USD E1 funding series in August, with the company's valued at $2 billion USD.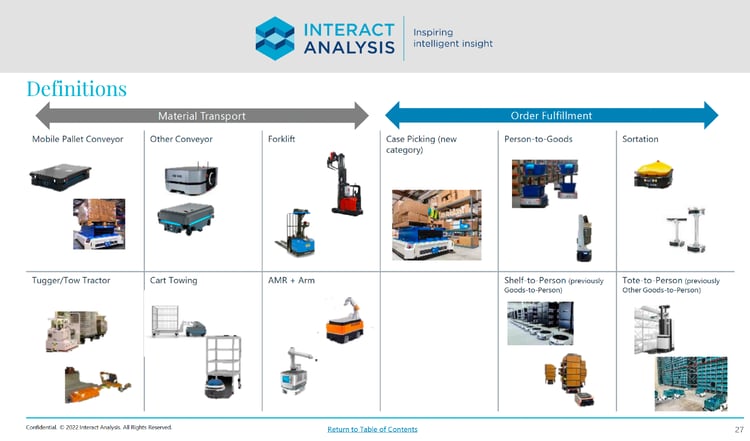 About Geek+
Geek+ is a global technology company leading the intelligent logistics revolution. We apply advanced robotics and AI technologies to realize flexible, reliable, and highly efficient solutions for warehouses and supply chain management. Geek+ is trusted by over 500 global industry leaders and has been recognized as the world leader in autonomous mobile robots. Founded in 2015, Geek+ has over 1500 employees, with offices in Germany, the United Kingdom, the United States, Japan, South Korea, Mainland China, Hong Kong SAR, and Singapore.
For more information, please visit: https://www.geekplus.com/
For inquiries, please contact:
Marie Peterson
marie.peterson@geekplus.com
Tel: +33 69 501 0346
Lee Turner Kodak
lee.kodak@geekplus.com
Tel: +49 0172 512 2909