- Geek+ robots empower Kerry TJ Logistics to handle booming e-commerce orders for a global apparel brand

- Project implemented in three months from planning to finish
Taiwan, February 23, 2023 – Geek+, the global leader in mobile logistics robots, is proud to announce the successful deployment of Kerry TJ Logistics's automated fulfillment center in Taiwan that now handles e-commerce orders for a global apparel brand.
Billy Siu, Sales Director of Taiwan and Hong Kong at Geek+, said: "We are delighted to work with Kerry TJ Logistics and help them revolutionize their supply chain operations. The quick deployment showcases the advantages of our ready-to-use robots and the benefits of robotics-powered intelligent logistics. Geek+ technology is enabling Kerry TJ Logistics to meet the growing demands of its customers and stay ahead of the competition."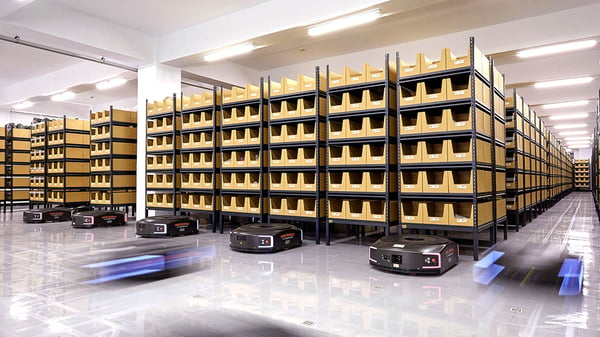 The new warehouse is Kerry TJ Logistics's first AMR-powered logistics center. The cost-effective solution took 3 months from planning to finish, allowing Kerry TJ Logistics to quickly adopt automation upgrades and reduces 30% of manpower for the overall picking and putaway process. Deploying Geek+'s goods-to-person picking robots not only increases storage capacity, but also improves picking efficiency and accuracy thanks to streamlined operations.
"Kerry TJ Logistics is committed to providing excellent services through smart logistics. We were impressed that it only took 2 weeks for hardware implementation," a Kerry TJ Logistics Director of Business Planning said. "The fast implementation of Geek+'s robots has allowed us to promptly enhance our operational efficiency while maintaining high accuracy."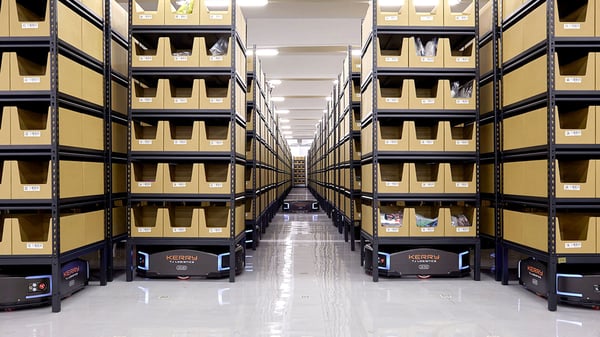 By combining Geek+'s advanced robots with Kerry TJ Logistics's expertise in logistics and supply chain management, this automated warehouse enables a global apparel brand to handle a massive volume of orders and SKUs and unpredictable sales fluctuations while satisfying the fast delivery requirements for its e-commerce and retail businesses.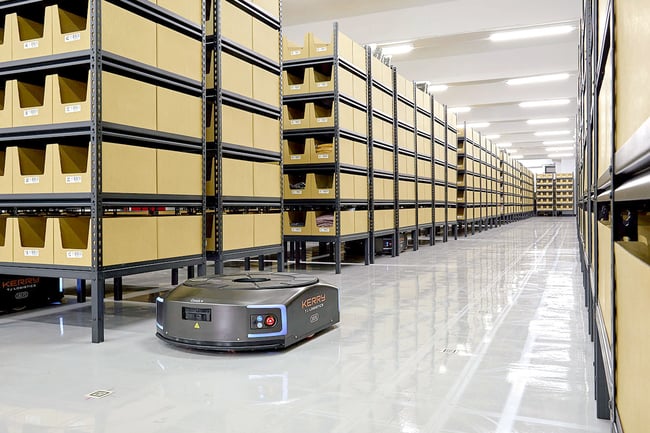 Kerry TJ Logistics's first robotics warehouse in Taiwan achieves high picking efficiency, as well as high-density storage and space utilization.

About Geek+
Geek+ is a global leader in robotic solutions for logistics. We develop Autonomous Mobile-Robot (AMR) solutions to realize flexible, reliable, and highly efficient automation for warehouses and supply chain management. Geek+ is trusted by over 700 global industry leaders and has been recognized as the world leader in autonomous mobile robots. Founded in 2015, Geek+ has over 1500 employees, with offices in Germany, the United Kingdom, the United States, Japan, South Korea, Mainland China, Hong Kong SAR, and Singapore.
For more information, please visit: www.geekplus.com
For any media queries, please contact:

Geek+ Marketing Team
Joey Chan
+852 3462 2128