Visit booth C061 to discover our wide range of robotic solutions and speak with our logistics experts.

Paris, September 2, 2021 - Geek +, a global AMR leader, welcome you to SITL on the 13-15 September. We invite all logistics professionals to discover innovative robotic solutions at the forefront of warehouse automation.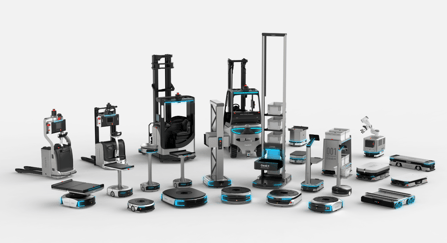 Jean Gateau, European Sales Director at Geek + declares: "We look forward to seeing you at stand C061 and to assist you in identifying the solutions best suited for the management of your operations. Our demo stand will not only help you to gain valuable insights into the world of robotics and artificial intelligence but allow you to imagine what a potential transition would mean for your operations."
Geek + offers flexible and scalable alternatives to traditional automation built on fixed infrastructure. Our team of experts continues to study the industry to develop solutions that will meet the most urgent challenges of customers. In turn, it allows us to offer a wide range of solutions that will make operations more ergonomic, efficient, and safe.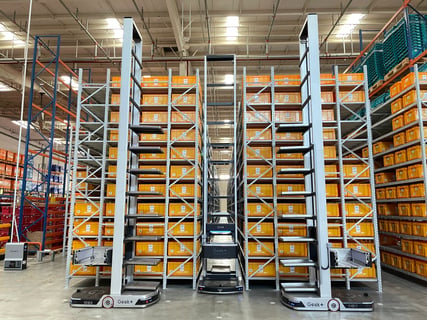 With more than 20,000 AMRs sold and over 300 global customers, including Decathlon, Nike, DHL, Walmart, ASDA, Dell, and Toyota, among others, Geek + has become a key player in the evolution of robotics for logistics. In France, Geek + continues to strengthen its presence with around ten deployments in 2021 for customers in everything from grocery and non-food distribution to the manufacturing sector.
Geek + solutions are easily integrated into existing operations, allowing customers to achieve significant productivity gains while reducing the time-consuming and strenuous tasks of operators. We work for all types of flows: e-commerce, traditional distribution, industrial applications, omnichannel organization.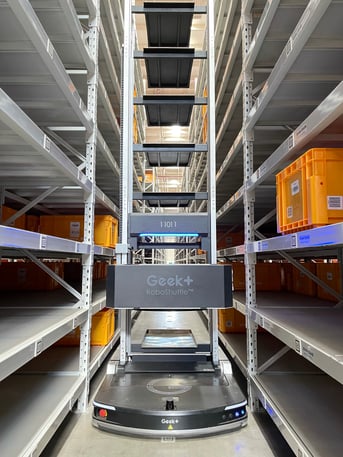 Come and meet the robots of the RS-series RobotShuttle series, a solution that uses the RS5-D tote-picking robots to navigate and transfer totes from high-density racking to drop points such as picking stations, conveyors, and or other destinations around the warehouse.
The S series parcel sorting robot will also be present at our stand. It is a solution that streamlines the flow of outgoing and incoming parcels and effectively handles returned goods sortation, making it suitable for e-commerce players and postal services.
Our "Goods to person" flexible shelving solution will also be in the spotlight on the stand, ideal for high-speed order preparation flows and returns management.
About Geek+
Geek+ is a global technology company leading the intelligent logistics revolution. We apply advanced robotics and AI technologies to realize flexible, reliable, and highly efficient solutions for warehouses and supply chain management. Geek+ counts 300 global customers and has deployed more than 15,000 robots worldwide. Founded in 2015, Geek+ has over 1,500 employees and is headquartered in Beijing, with offices in Germany, the UK, the US, Japan, Hong Kong, and Singapore.

For inquiries, please contact:

Marie Peterson

Director of Marketing and Communications at Geek+