It is no secret that the supply chain industry is facing a looming labor crisis. The global supply chain industry is worth $26 trillion per year, and it is projected that between 2010 and 2020, the number of available jobs in supply chain will grow by 26%. Yet, the current demand to supply ratio of jobs to qualified individuals in the supply chain sector remains at 6 to 1.
These numbers point to a real labor gap in the supply chain industry – not only for seasoned engineers and operators, but for also for tactical staff like drivers and warehouse workers.
The blow of COVID-19
Furthermore, the COVID-19 pandemic exacerbated the labor issue for supply chains worldwide. As brick and mortar stores halt operations, online operations have expanded exponentially. This has placed huge pressures on distribution centres, which have struggled to cope with the increased demand, due to the pandemic reducing workforce readiness and safe distancing requirements lowering productivity. This has resulted in understaffed facilities for many supply chains around the world.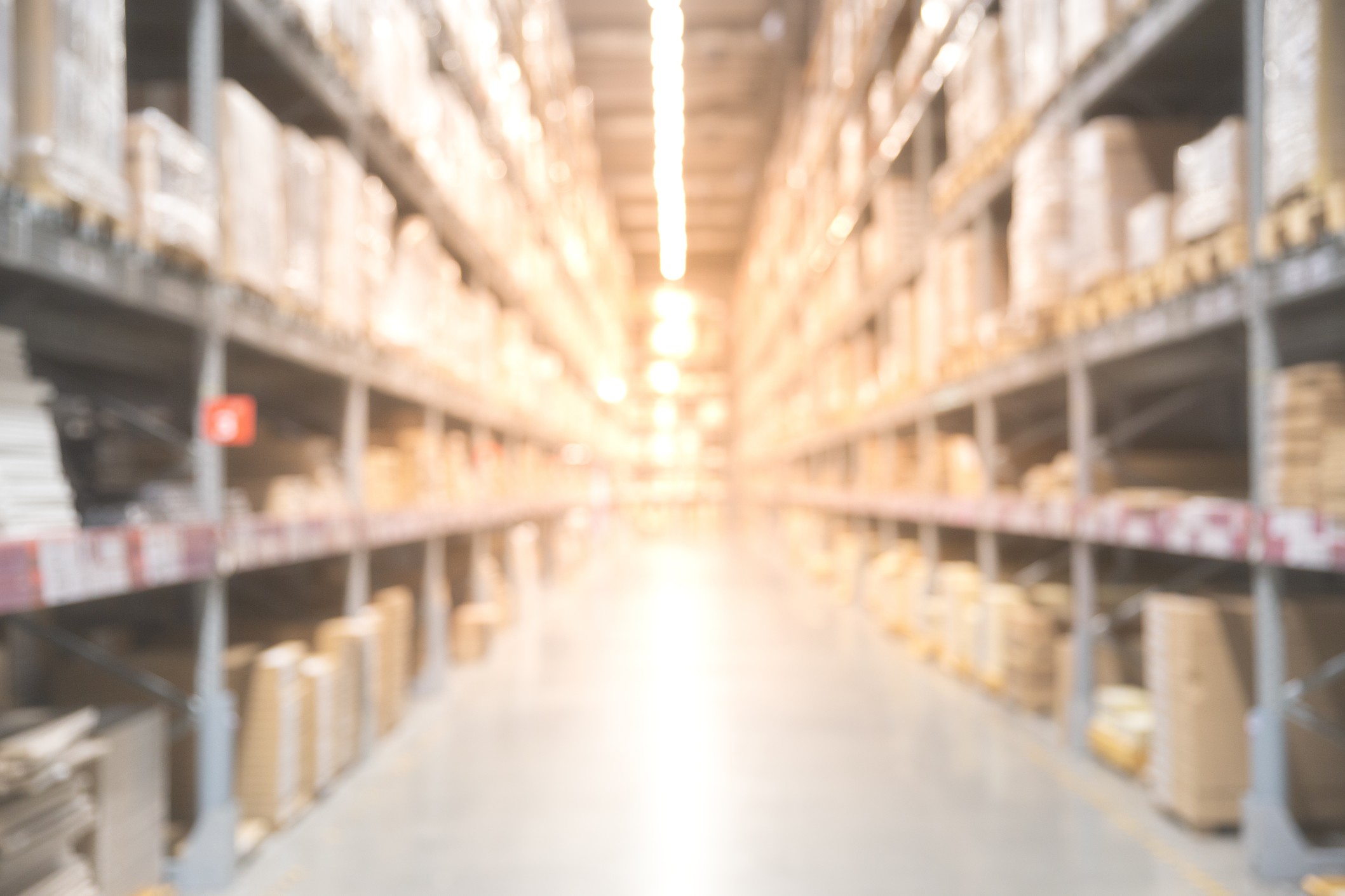 The online shopping boom is also generating huge demand for industrial space, placing upward pressure on costs through this expansion in warehousing floor space. The increased expense of handling more products behind the scenes and return logistics has also driven costs upward for many businesses.
What can supply chain professionals do to cope with the COVID-19 crisis, manage rising costs, and circumvent labor shortages to compete long term in the new normal?
Temporary labor – an unsustainable solution?
For years, supply chains have relied on employing a share of permanent staff topped up by agency staff to manage fluctuations in demand. Indeed, employing on-demand temporary workers for warehouse staffing has been useful for 3PLs and shippers, allowing them to respond to changes in order cycles flexibly.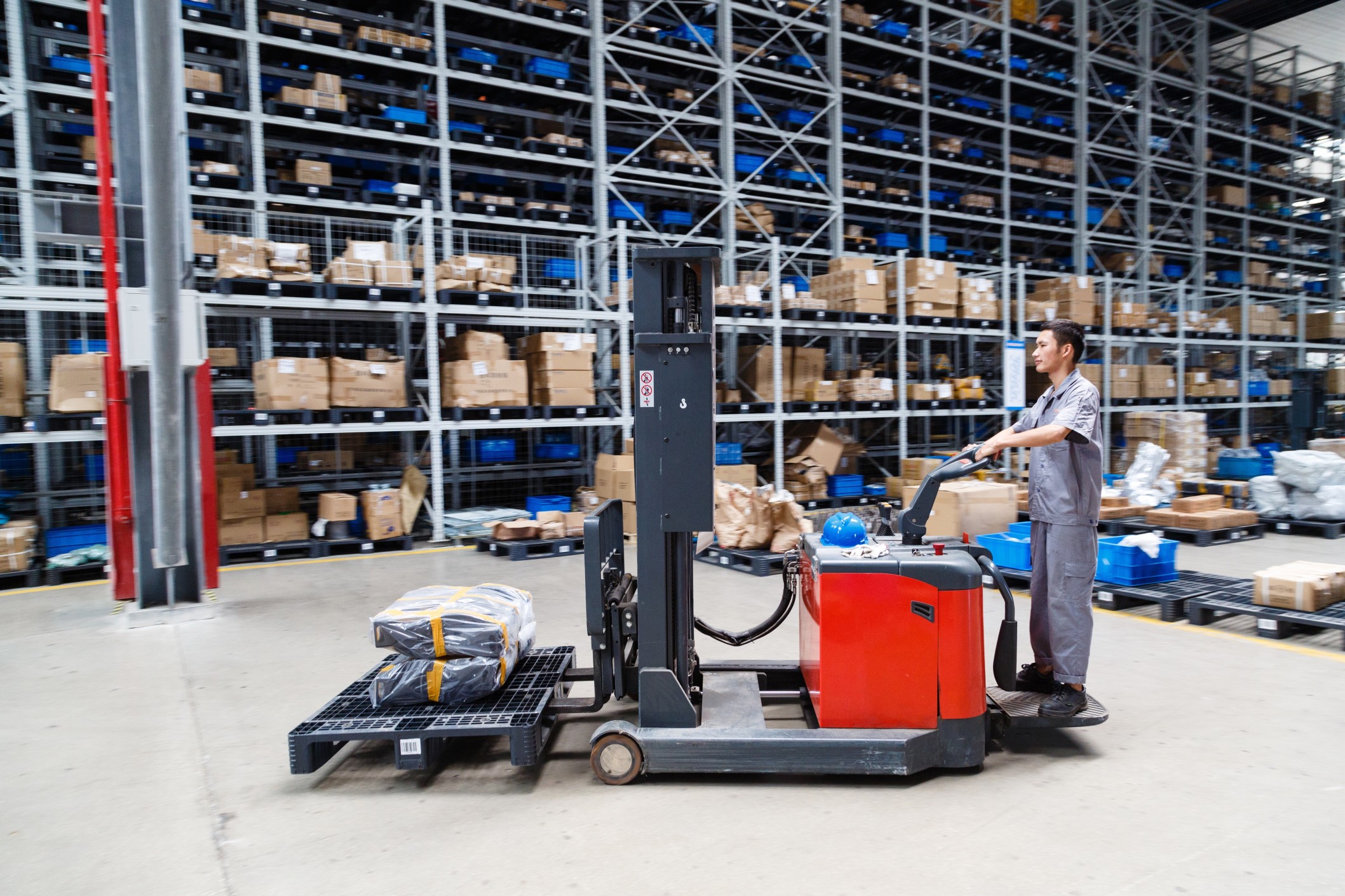 However, in recent years, there has been a trend in the warehouse sector minimizing short-term agency staffing and a shift into focus on FTEs, according to reporting by STIQ. Reasons cited are the significant premiums of agency staff and the need to reduce reliance on temporary workers who may not be adequately trained to perform optimally for the organization.
Prime time for automation
As an alternative solution to temporary human labor due to constraints brought about by the pandemic, supply chains worldwide have turned their attention towards automation of their supply chains as a necessary adaptation to the new normal. For many businesses, automation technologies like warehouse robots have successfully filled growing labor gaps and inefficiencies in their supply chain and warehouse automation strategy.
Recently this year, Geek+ implemented a large scale autonomous mobile robot sorting system for BangGood, a global e-commerce company. The Geek+ system will support the company's growing cross-border e-commerce business of 37 international warehouses with deliveries bound for over 200 countries.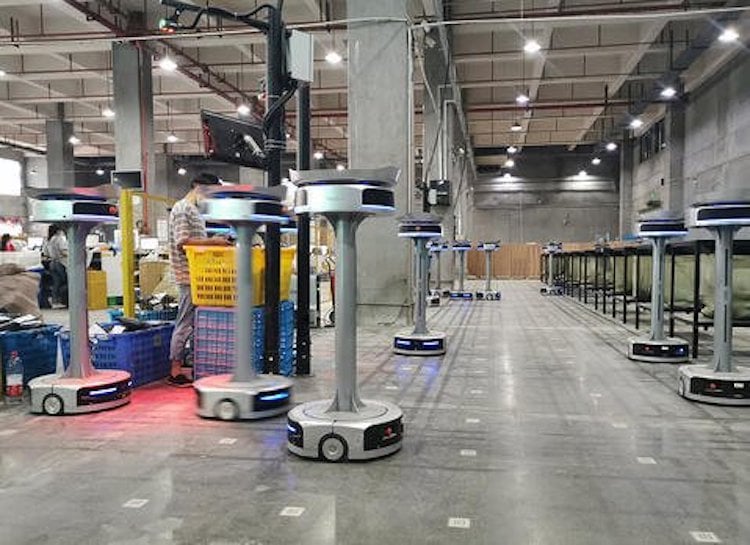 In light of the accelerated shift towards e-commerce due to the pandemic, BangGood has faced challenges of rapid growth in online sales, unpredictable demand, labor shortages, and higher requirements for safer operations. With labor-intense operations often subject to inaccurate sorting, the company turned to Geek+ to automate its warehouse using Geek+ FleetSort solution.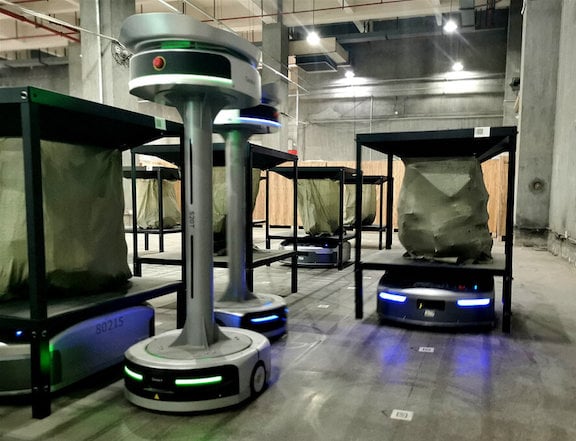 The FleetSort solution automates the sorting process using AMR robots to bring ordered goods from workstations to sorting destination following a simple chutes layout. To scale operations, Banggood can easily adjust the number of robots and sorting destinations, and with no need for platform development, the solution can be immediately set up into existing facilities, saving considerable infrastructure costs.
Wenfa Liu, director of BangGood warehousing, feedbacked: "After the implementation, we have seen significant improvements in the average efficiency of employees and 99.99 percent sorting accuracy while reducing the overall reliance on manual labor. This has enabled us to meet higher customer service requirements of our B2C business while providing cost-efficient and safe operations."
The answer to the industry's labor risks
The COVID-19 pandemic has turned automation into a necessity rather than a luxury for many businesses. Warehouse robots have proven their place in their warehouse with their efficiency, accuracy and flexibility, and are a logical choice for supply chains who wish to reduce the daily costs of ensuring safety and distancing measures among warehouse workers. Contact us today if you would like to learn more about our solutions and how they can be customized to your business's needs.
To learn more about how Geek+ robots have automated other global warehouses, check out our case studies below.