Robotics are exponentially entering copious industries, including the Food and Beverage (F&B) industry. According to Meticulous Research, the global food robotics market is expected to reach US$3 billion by 2025. This growing trend encompasses a new incarnation of robots - collaborative robots (cobots) which are designed to work alongside humans in shared spaces. F&B players are anticipating the ways these robots could help their ailing industry - let's dig in.
1. Fill up the manpower crunch
According to a survey conducted by DBS BusinessClass, one of the greatest woes faced by F&B players is the shortage of manpower. Scarce labour poses a major challenge in the local F&B industry due to the nature of its business, which necessitates long working hours and working on weekends – an unattractive option for many.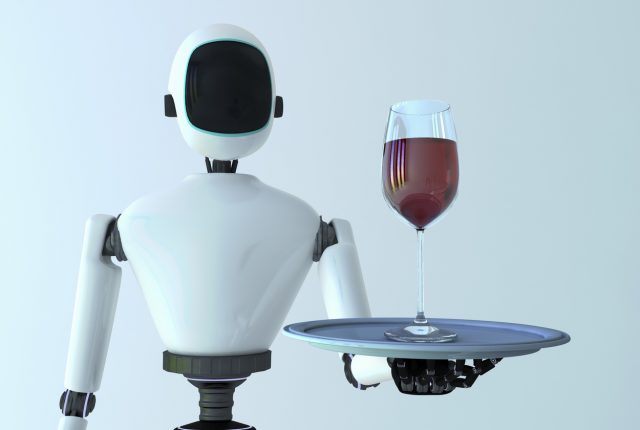 In fact, the paucity of skilled labour e.g. bartenders and baristas, is even more apparent. A restaurant owner in Singapore, Jerry Singh, attests to this difficulty and states that he has been constantly "fighting with other (food and beverage operators)" to acquire qualified bartenders. This process eventually took him between 2 and 6 months to complete. This challenge is further compounded by the high turnover rates, which Singh attributes to the fact that little view bartending as a career. In response, F&B players have attempted to incentivise employees with commitment bonuses which have unfortunately proved futile in retaining manpower.
To fully alleviate the manpower crunch, some players are turning to robots instead. For instance, Singh is leveraging a robot bartender system in his new restaurant in Singapore, which can make a cocktail in two minutes. The collaborative robotic arm picks up a glass or a shaker, fills it up with alcohol from the bottles hanging from the ceiling, mixes it and slides it to the customer.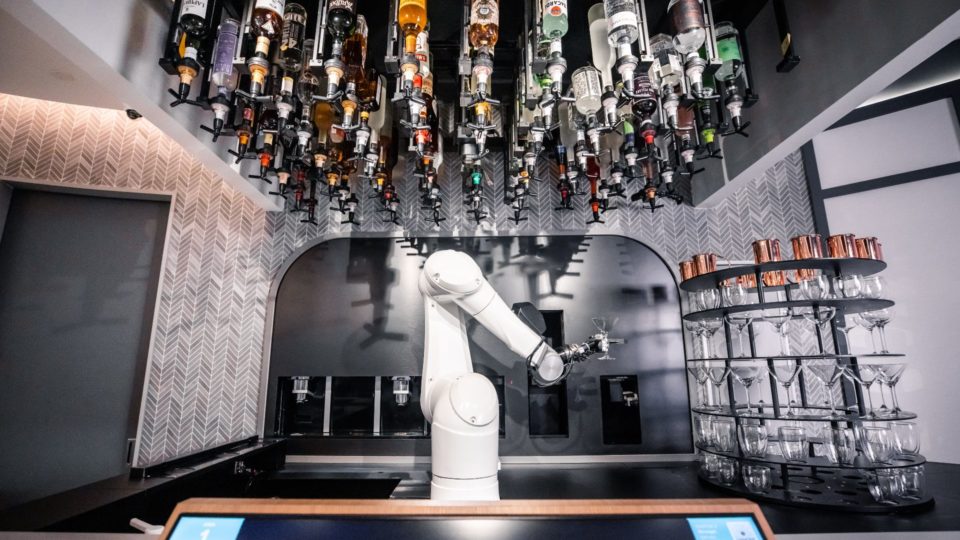 2. Accomplish specialized and complex jobs
With the assistance of robots, the headache of seeking specialized labour is attenuated and in turn, this can potentially help the preservation of diminishing food cultures. For example, traditional kopitiam-style coffee-making in Singapore is slowly waning since few are willing to earn a living from making economical cups of coffee. Moreover, since robot-made beverages are programmed, consistent quality can be assured. This gives birth to global expansion opportunities where unique food and technologies can be exported overseas to cater to new markets and homesick locals.
3. Take over mundane tasks while refining customer experience
Another advantage of robots is that they can be programmed to undertake humdrum routine work that few may want to take on, for example, collection and washing of dishes. In addition, robots can also help out with other imperatives like customer service. For example, popular hotpot chain Haidilao has rolled out a series of robot servers in their restaurants to complement their human waiters and help serve dishes. Not only did this improve customer experience, it also added a punch of novelty which aided in attracting a greater crowd.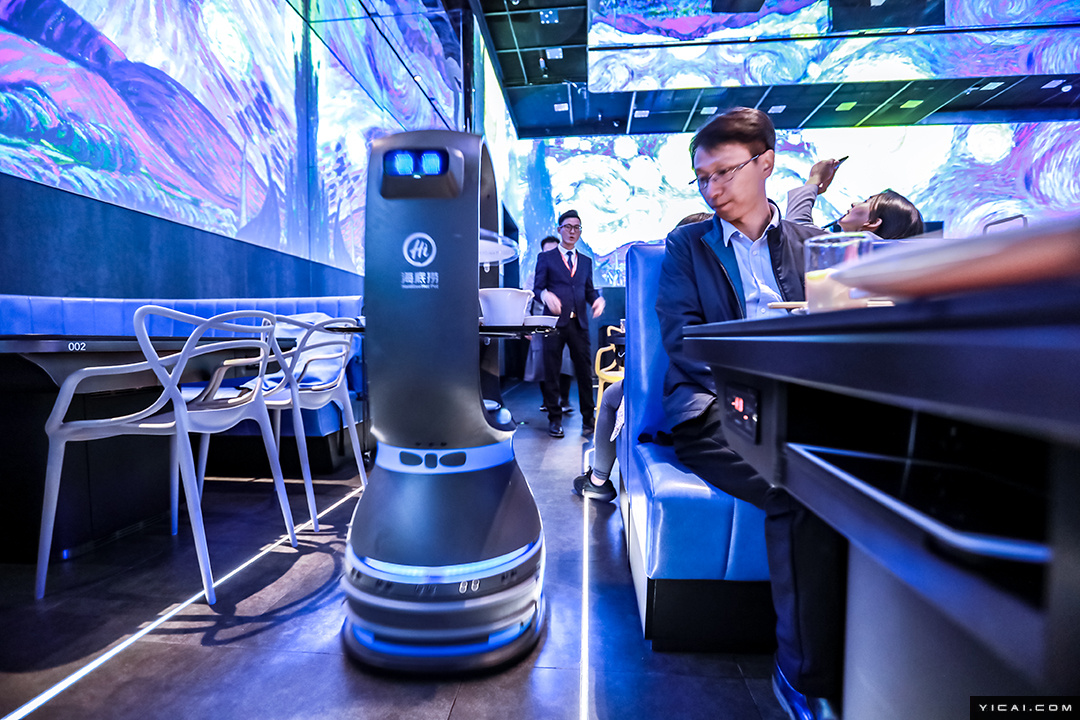 4. Mitigate costs and boost productivity
The use of robots can also help to mitigate some of the costs in the F&B industry, which has been greatly challenged by rentals, wages and the cost of ingredients. The cost of leasing is between S$2,500 and S$3,500 a month, which is comparable to the average salary of F&B service staff, including bartenders. With robots in the picture, efficiency can be tripled, or even quadrupled, depending on the working hours of the robot. A well-trained barista can make up to 60 cups of latte an hour, but a robot probably doubles that, Singh reckoned. Since robots are programmed, accuracy can be ensured, thereby keeping ingredient wastage and secondary costs to a minimum. Moreover, robots are able to work tirelessly 24/7, with almost no downtime.
Moving forward, as consumer preferences gravitate more and more towards health, convenience and sustainability, it would be interesting to see how F&B players incorporate robotic automation solutions that are flexible and adaptable to shorter production cycles, that reduce the time-to-market, and that facilitate variability and innovation in the products themselves.