Q&A with Kelvin Zhang, Director of sorting products at Geek+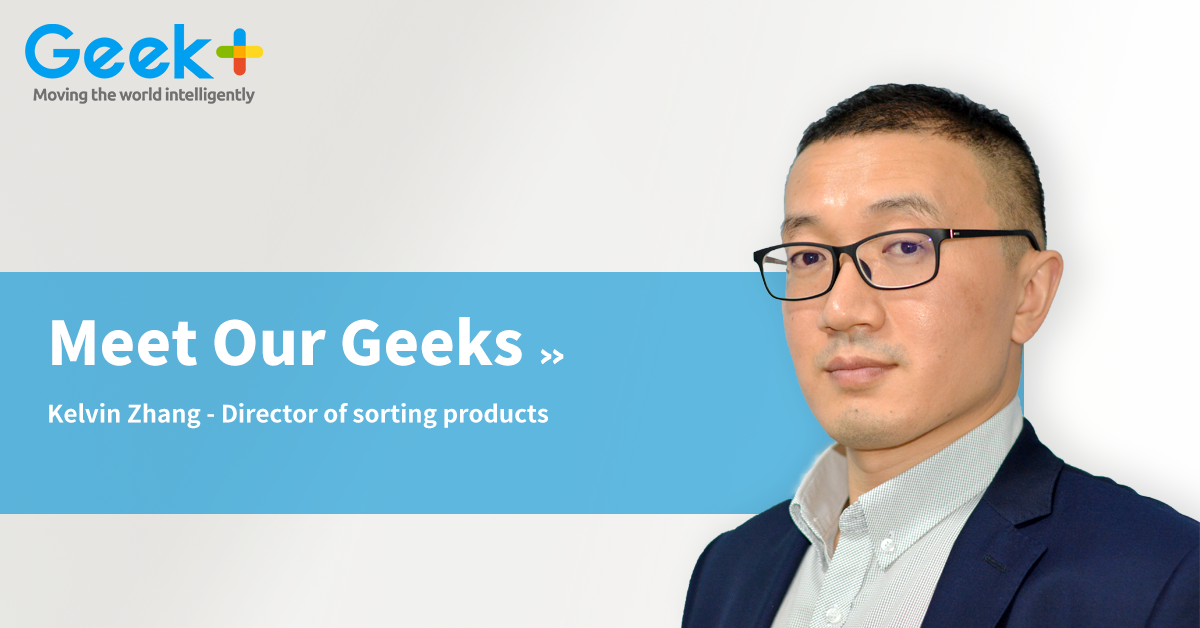 When did you start working for Geek+, and what got you interested in this field?
I joined the company in 2019 but have worked with Geek+ for about three years and was first introduced to its solutions in 2017 when the previous company I worked for decided to partner up with Geek+ to optimize their 3PL business. This gave me plenty of opportunities to study the solutions close up and I was quickly drawn to the revolutionary aspect of Geek+ products as I am convinced it is the combination of innovation, AI, and robotics, that will enable a transformation of the logistics sector, making the solutions we develop at Geek+ highly relevant.
How has developing solutions for logistics changed in comparison to when you first started?
Compared to 20 years ago, I believe the biggest difference lies in the way of thinking. Today, everything is moving a lot faster with change, innovation, and customization representing a paradigm shift in the business world. In turn, companies must learn to combine entrepreneurial awareness and technical skills to stand out in the market. Geek+ has effectively embraced this mindset and so, the products that our R&D team develops are not only top quality but focused on providing businesses with flexibility.
What technologies do you offer warehouses focused on sorting?
We´ve recently developed a flagship solution called FleetSort which uses S20 series robots that can move directly on the floor without any special equipment needed. This allows us to flexibly scale the solution, and to add or reduce sorting destinations depending on the business outlook of our customers. Additionally, since we don't have to spend any time on platform development, it saves a lot of the costs and allows quick implementations.
Apart from flexibility, what are the other advantages of this technology?
The solution is good for optimizing the workflow as it can integrate moving robots to change cages once filled and provide around the clock operations. It is also highly user-friendly and equips our clients with a smart system to help manage operations, monitor performance, and provide data analysis. Lastly, the Fleetsort solution leads to a throughput five times higher than manual sorting and reduces the reliance on manual labor while improving accuracy. This makes Fleetsort not only a technical and operational improvement, but a good economic choice.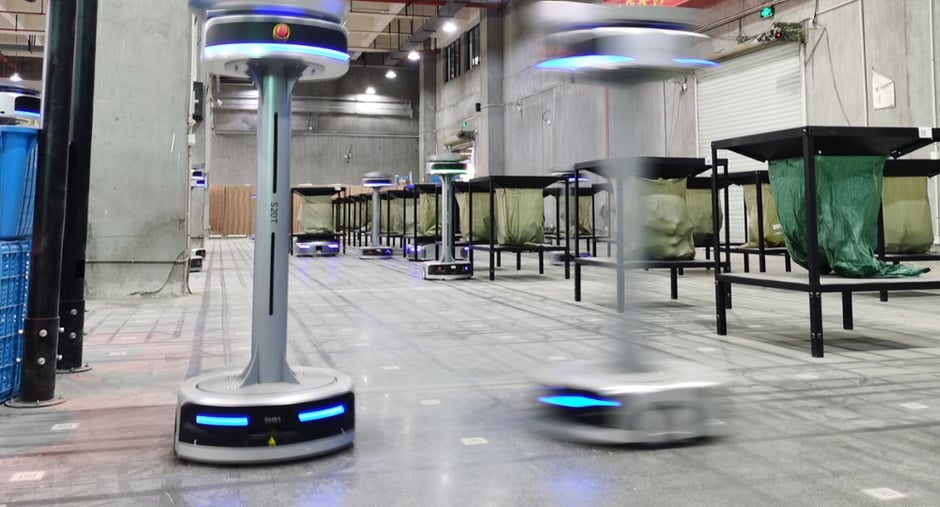 Can you talk about any of the companies currently using the sorting solution?
Recently it was implemented in the warehouse facility of a leading Chinese e-commerce player who has experienced rapid expanding outside of China in the last few years. The company operates around 37 international warehouses and delivers to more than 200 countries, and a wide range of product categories, from apparel and electronics to accessories and outdoor products and more. The Fleetsort and parcel sorting system solution was perfect as it was implemented based on shipping routes, helping the company cover global markets and different international requirements for transportation channels.
In light of the ongoing pandemic, have you seen any change in demand for sorting solutions?
Yes, if you look at the delivery sector, for example, the pandemic has added limitations to an already tight labor market, while consumers, due to social distancing rules, order more and more goods online. This has led to an increased interest in solutions for efficient parcel delivery sorting. And, when it comes to warehouse operations, Geek+ robots can automate a lot of the manual sorting work, allowing employees to maintain social distancing as well as a safe and healthy work environment.
Do you believe more companies should now be investing in robotics? If yes, why?
Definitely. Automation is the future. Our robotics solutions allow flexible and scalable investments, as the number of robots can simply be increased in line with business growth. Also, there is zero cost in moving equipment when warehouses need to change locations, lower maintenance costs for daily operations, and less risk, as single-point-of-failure issues will not impact overall operations.
Lastly, what do you think is the best part about working with Geek+ and what inspires you?
I´d say innovation, change, and transforming industries with highly customized solutions for sorting. There are huge market potentials as well as opportunities for further enhancement and expansion in our product lines, and Geek+ has plenty of robotics resources to make that possible, including truly specialized AI, software and robotics teams. This is what I consider to be one of the great advantages of working with Geek+ which also motivates me to work hard to explore new potential solutions.