Q&A with Kai Liu, co-founder and vice president of picking and smart warehouse products at Geek+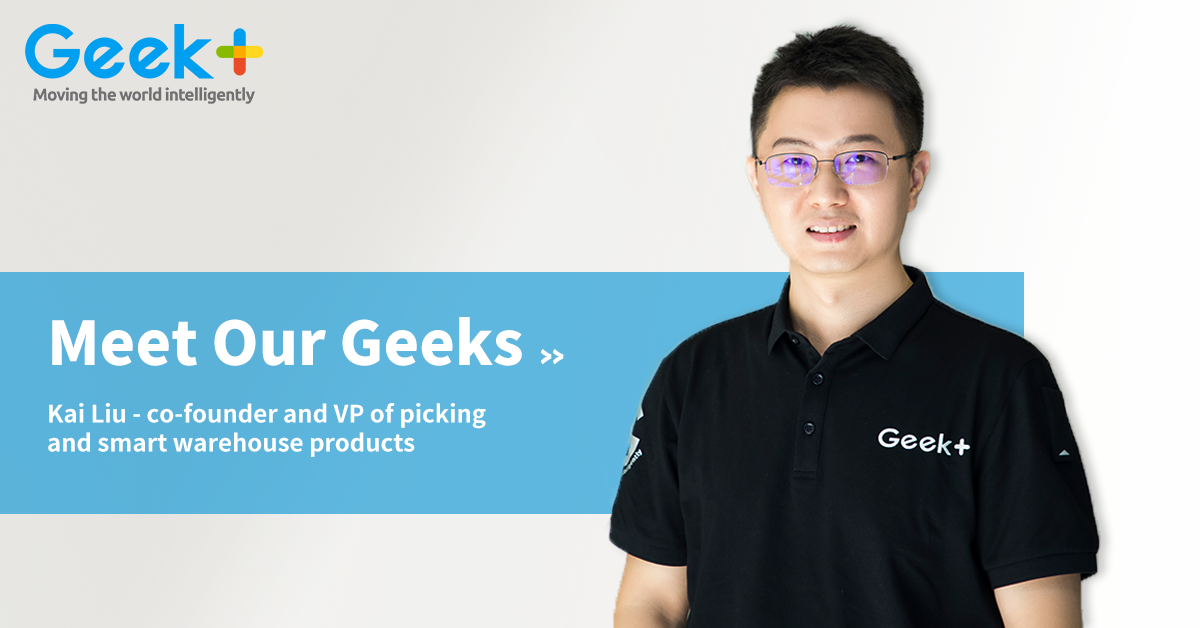 What kind of company is Geek+ and what do you do?
Kai Liu: I'm part of the founding team of what has in just 5 years become a global technology company that provides companies around the world with smart logistics solutions that can help solve various industry bottlenecks. This has given me the chance to, not only combine my passion for technology and innovation, but also think in terms of global trends, business development, and the bigger picture.
What's the story behind Geek+, how did it all start?
Kai Liu: At the very foundation, lies a shared notion that technology should not be seen as mature until it's able to fill a practical function that somehow makes life a little easier for someone. Prior to 2015, China had already been at the forefront of e-commerce for some time. The logistics sector, however, had a hard time keeping up and the result could be seen everywhere with campus fields and sidewalks turning into temporary stations for delivery. At some point, I believe we realized the potential growth of not only e-commerce, but the need for solutions to various issues that might follow, and so, one thing led to another.
What kind of products do you develop?
Kai Liu: Our products and solutions cover all kinds of warehousing scenarios from picking, sorting, moving, and storing to comprehensive solutions like Smart Warehouse or Smart Factory. Through the integration of AMRs- Autonomous Mobile Robots, intelligent software, and intelligent algorithms we want to enable quick and flexible warehouse management that leads to advantages in terms of cost-reduction and efficiency as well as risk mitigation and long-term strategies.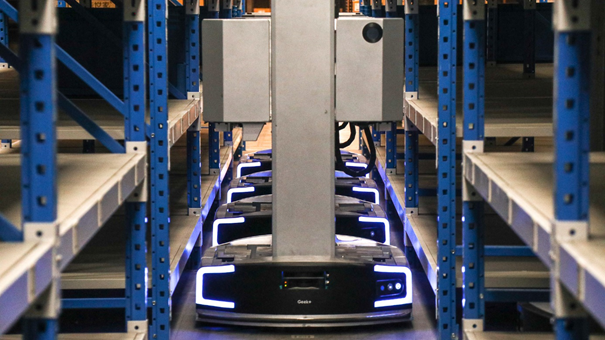 Geek+ recently launched a new product, C200M. What kind of product is it and what does it do?
Kai Liu: The C200M is our single-floor high-density storage and picking robot. The robot can pick bins from shelves located in 1m narrow aisles and move them to the picking station. Its arms can reach 1.4m on both sides and it can access two bins in a row. The height of the door frame can be adjusted, and it can reach 0.253m to 5m high shelves. C200M is a part of our RoboShuttle Bin-to-Person picking solution, launched in April last year. It has been very well received on the market and even won the "Best of Intralogistics 2020" IFOY award this year.
What do you believe is the main factor behind the success of the RoboShuttle system?
Kai Liu: The strength of the system lies in the flexibility it provides. It can be easily and quickly implemented into the already existing infrastructure of a warehouse, which leads to a smaller investment and shorter payback period. It's highly efficient and increases picking efficiency by 2-3 times compared to manually operated warehouses. Apart from the C200M, the RoboShuttle product line also includes C200S, our single-bin multi-floor high-density storage solution that can work on mezzanines to maximize utility of vertical space.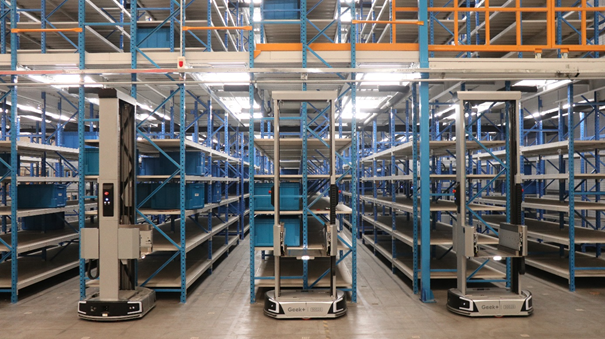 How did you come up with the solution?
Kai Liu: My team started doing some in-depth research on the product layout as early as 2016. And, it was in our quest to combine the benefits of traditional automation equipment, like high inventory utilization and storage efficiency, with the flexibility and cost-efficiency of our systems, that Geek+ RoboShuttle system came into being. I believe that the RoboShuttle system fully reflects the persistent and solutions-oriented mentality of Geek+.
What did the process look like, were there any challenges?
Kai Liu: In the early stages of the design, we compared a variety of multi-floor picking solutions: traditional shuttles, Miniload, Autostore, multi-floor Shelf-to-Person, multi-floor Bin-to-Person and multi-floor single Bin-to-Person. After, we carried out a detailed analysis, simulation, and testing of various aspects like storage capacity, picking efficiency, ROI, and applicability to existing warehouses. Then, we were able to select the robot with the best performance, the C200S our Single-bin multi-floor high-density robot. Lastly, there's always the challenge of protecting your product. Right now, there are a lot of new companies entering the market that seek to get their piece of the pie, and it's becoming increasingly important to protect our intellectual property. In fact, we filed a lawsuit against a Chinese company last year for violation of intellectual property regarding the RoboShuttle system, the Goods-to-Person solution and our AMR technology.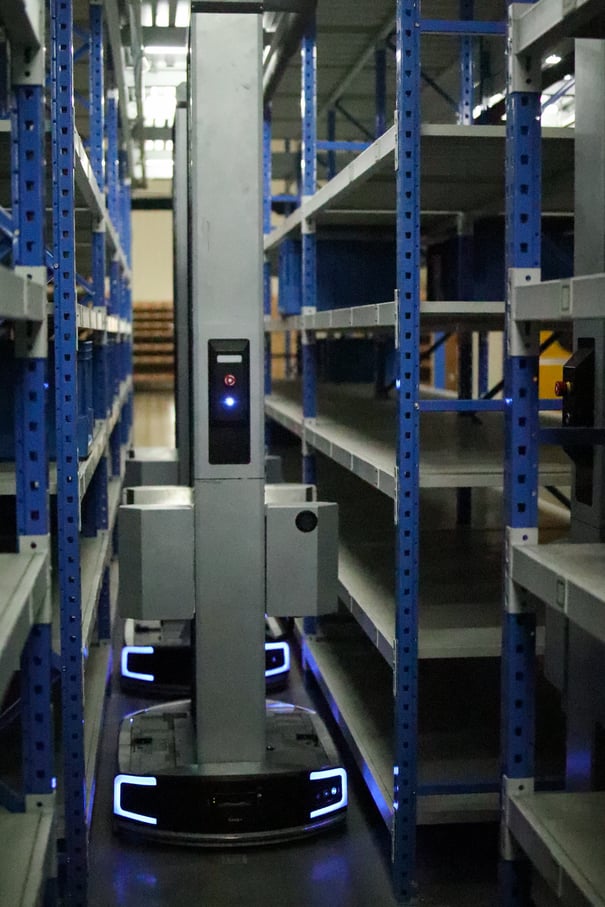 What does the future of Geek+ look like, what are your expectations?
Kai Liu: In general, we see a bright future ahead as it's likely that the need for automation of warehouse operations will only continue to grow, especially because of the complicated logistics scenarios brought on by the growth of e-commerce. But, with over 300 people on our R&D team as well as an international and open ecosystem, we are confident in our ability to generate new and smart solutions and will continue to work hard to set the standard as a globally leading AMR provider.
If you want to learn more about the automation trend, download our white paper now: