Under the theme of "First-hand intralogistics: Intelligent-Efficient-Innovative", LogiMAT 2019 has showcased the latest logistics innovations, solutions, and systems. As a world-class AI & Robotics company, Geek+ demonstrated the world's first interweaving sorting robot S20 for the first time at LogiMAT, attracting great attention from global customers and industry professionals.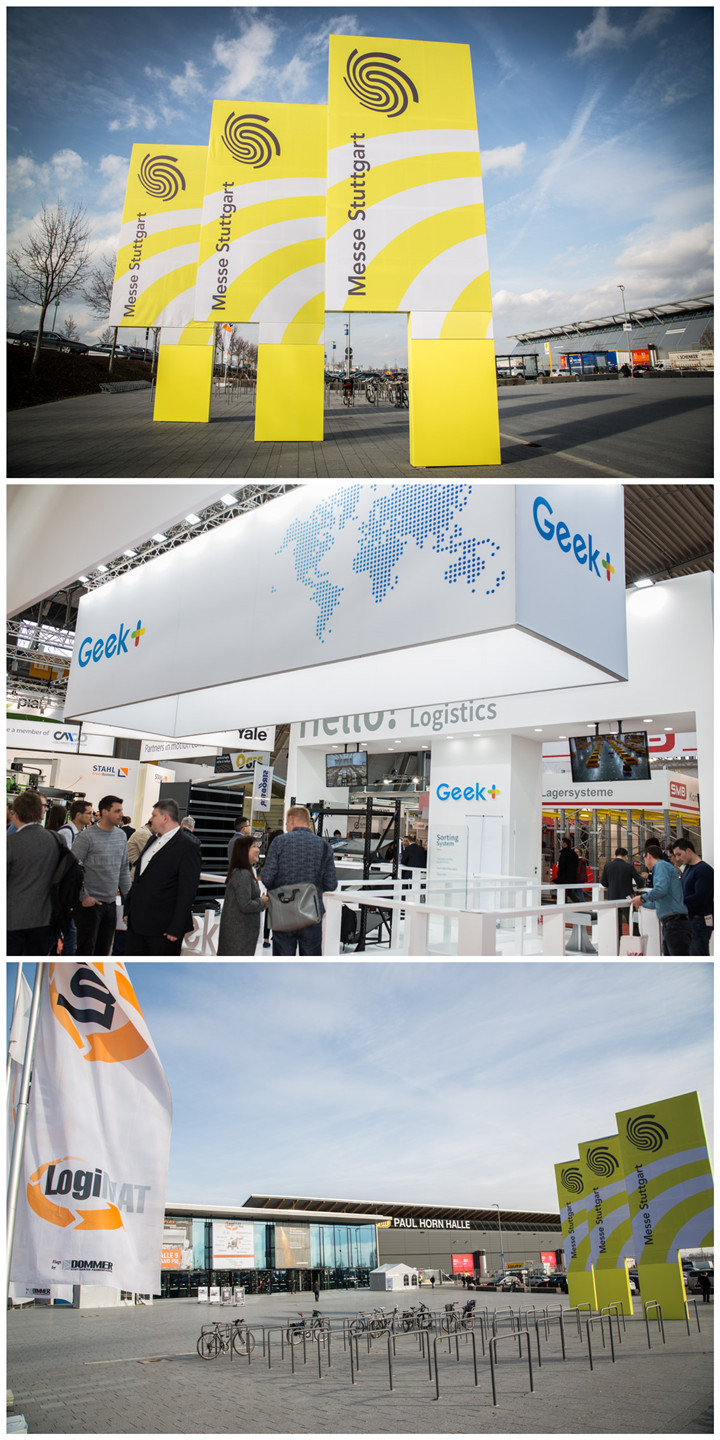 As the focus of European mechanical automation development, Germany is a model for industrialization upgrading. It requires strong technical strength and product advantages as support to exhibit the application of AI logistics robots in Germany. Geek+ not only presented the visitors with the cutting-edge AI & Robotic logistics solution but also expanded the business to end-to-end supply chain services to empower intelligent supply chain.
Geek Sorting System
Geek Sorting system functions in basic information, policy configuration, code-scanning configuration, in-database monitoring, statistical reporting, and exception management. The system automatically assigns robots for parcels sortation, and the S20 robot can be directly connected to the cage trolleys. With real-time monitoring on robot operation and task implementation, Geek Soring System is able to optimize path planning to avoid congestion through intelligent algorithms
The interweaving sorting system has been implemented in a large-scale application in a well-known e-commerce warehouse in South China, and the peak amount of single-day parcel processing has reached 150,000 pieces.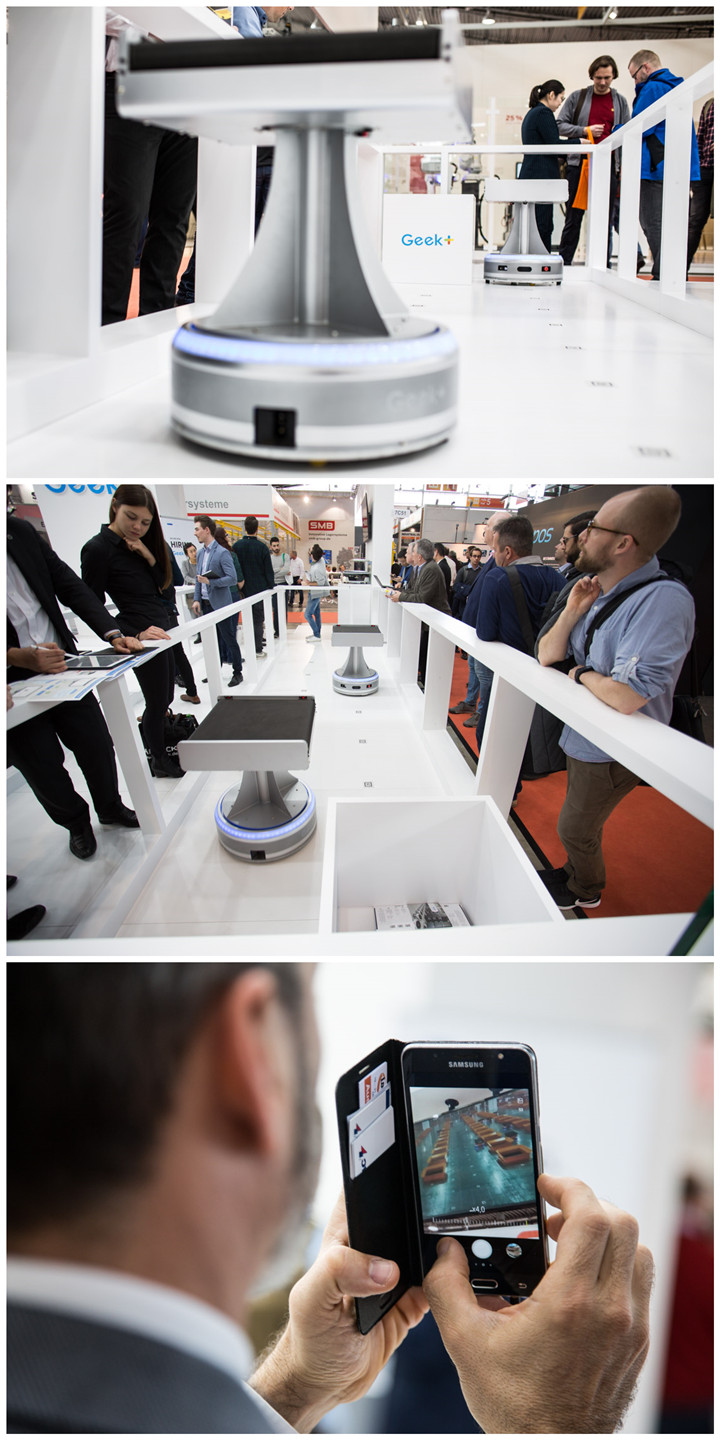 Geek Picking System
The P800 v5.0 has been greatly improved and upgraded in terms of appearance, industrial design, and motion control. It's definitely the best match for "goods-to-person" picking solution, as well as automated material handling in the factory.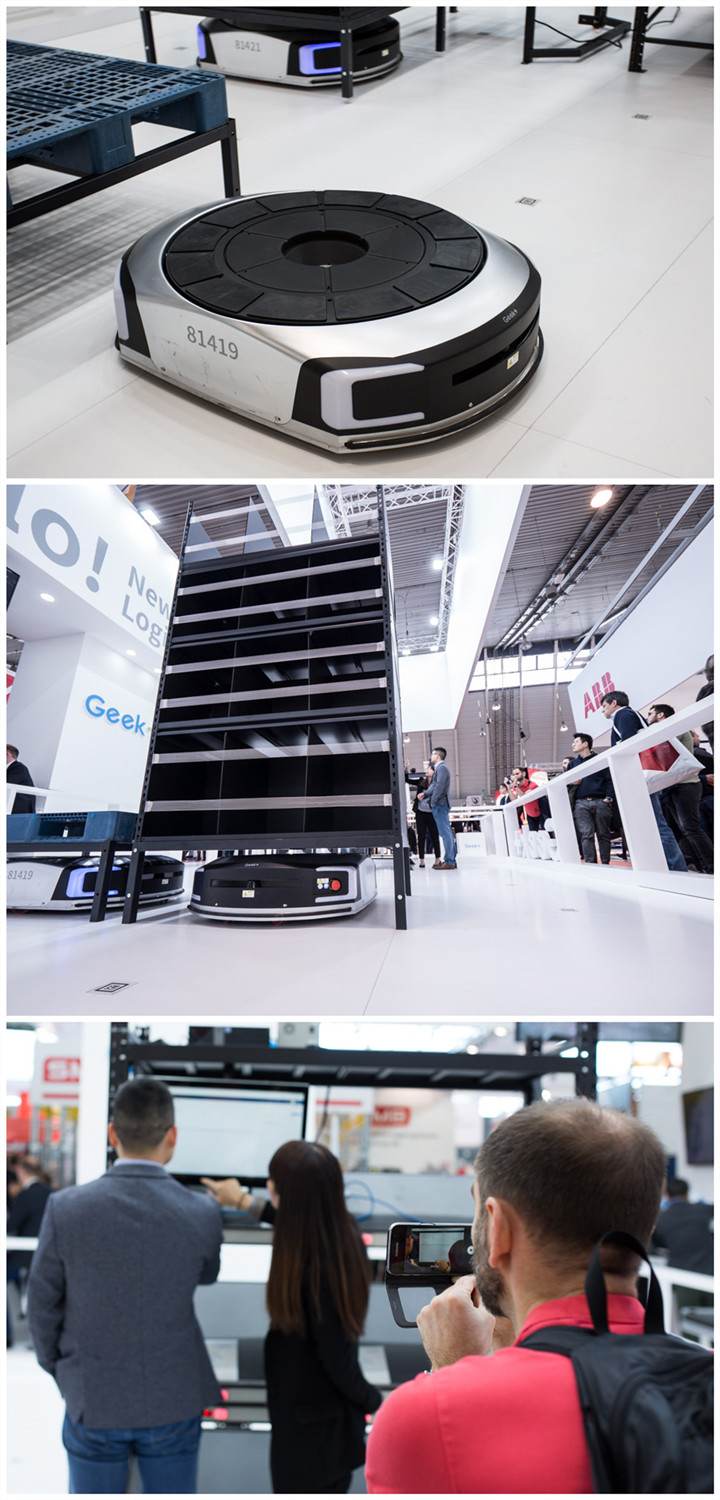 A glance at the trade show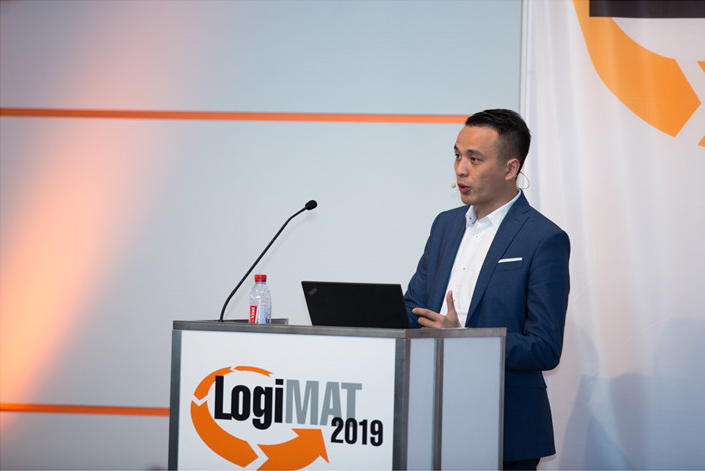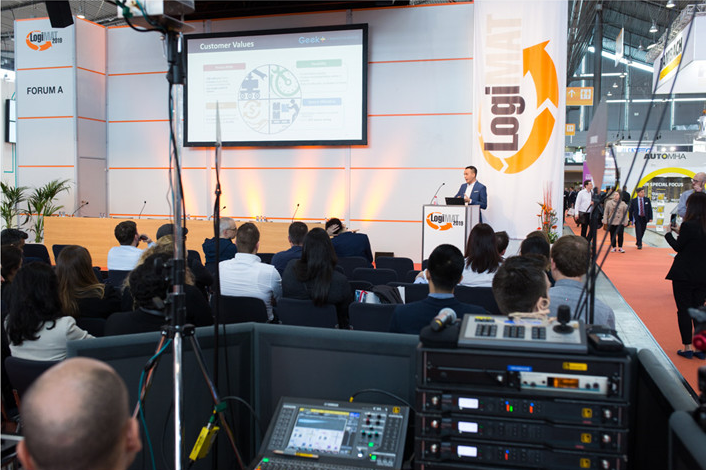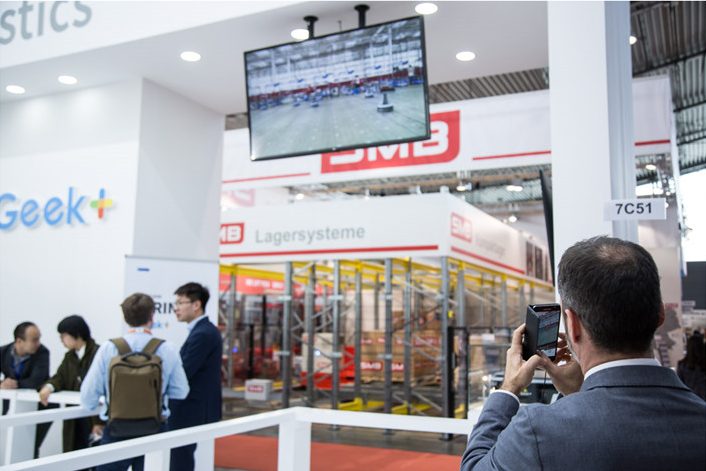 Geek+ Misson: "We Move the World Intelligently". We aim to be a world-class AI & Robotics company, building the infrastructure for smart logistics, and achieving intelligent supply chain services for customers across the industries.