After the successful demonstration at ProMAT in the United States, Geek+ Robotics is bringing its newly-developed bin-carrying robot C200 in combination with Geek Robot Shuttle System to LogiMAT Shanghai from April 15th to 17th, as the first presence in China.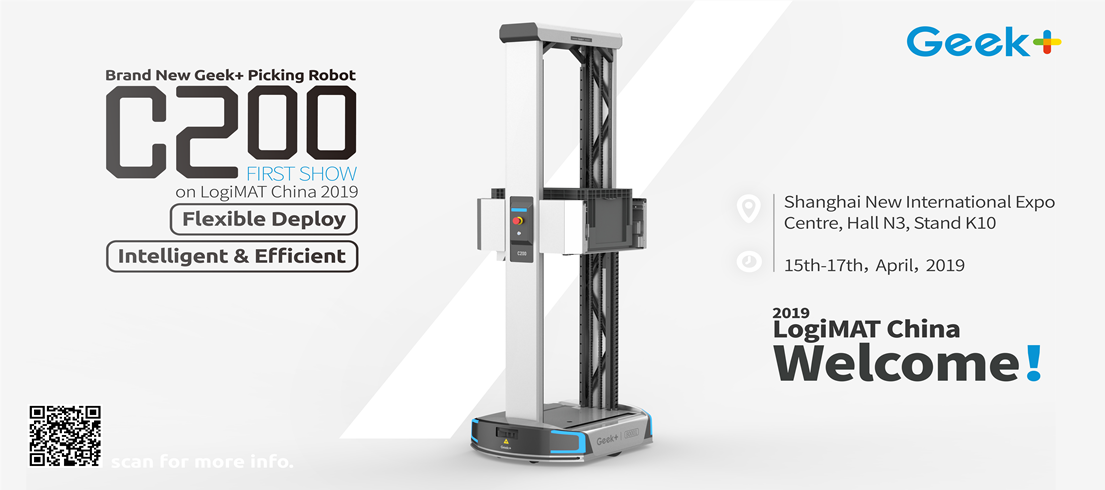 The mission statement of Geek+ is to be a world-class AI and Robotic solution and service provider. Its ever-widening line of products and new solutions are always at the forefront to solve cost and efficiency challenges in the warehousing and logistics industry.
The new Geek Robot Shuttle System is an innovative and productive tool to improve order fulfillment efficiency in the warehouse distribution center, realizing "goods-to-person" picking in a way of cost-effective, high storage capacity, and high flexibility.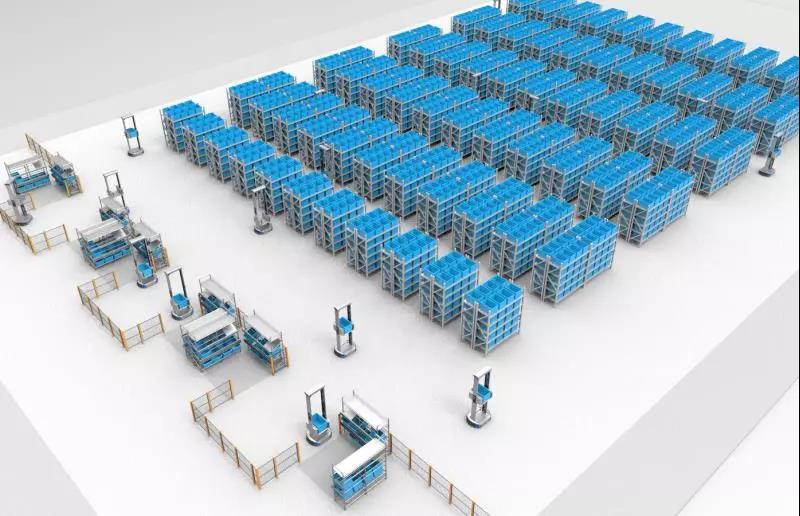 Enabled by intelligent scheduling, accurate navigation, and automatic charging, C200 robot identifies the exact standard-sized bins or carbon boxes and carry them to the workstations for picking. It's especially suitable for multi-SKU storage like e-commerce and apparel warehouses. Geek Robot Shuttle System is designed to operate in single-layer rack and multi-layer mezzanine racks, to fit into the existing warehouse with bare modification. Its modular layout and high flexibility make the deployment and maintenance of robots easy and accessible; warehouse operator can add or remove robots for fluctuate workloads.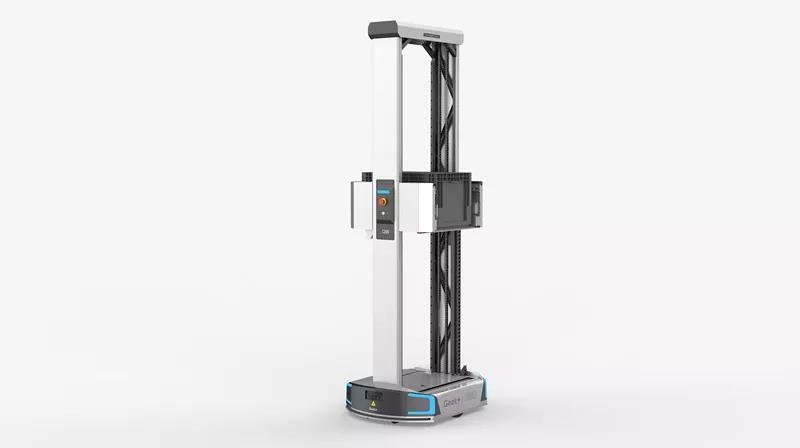 Moreover, this innovative picking solution can reduce the cost significantly for customers. The overall cost of Geek Robot Shuttle System is as low as half of traditional shuttle system's, with equivalent picking efficiency and storage capacity.
As a leading player of AI & Robotic company, Geek+ provides one-stop, turn-key solution to customers. With the deployment of Geek+ robots, clients will receive a comprehensive service from consulting & planning, implementation to operation and maintenance with efficient, accurate, reliable, and flexible experiences.
The exhibition at LogiMAT China is a great opportunity to present how Geek+ is revolutionizing the logistics industry. Also, it's an ideal platform for Geek+ to help enterprises optimize the supply chain, improve logistics efficiency and reduce logistics costs.
Visit Geek+ sales team at Booth N3K10, Shanghai New International Expo Center to check out more.