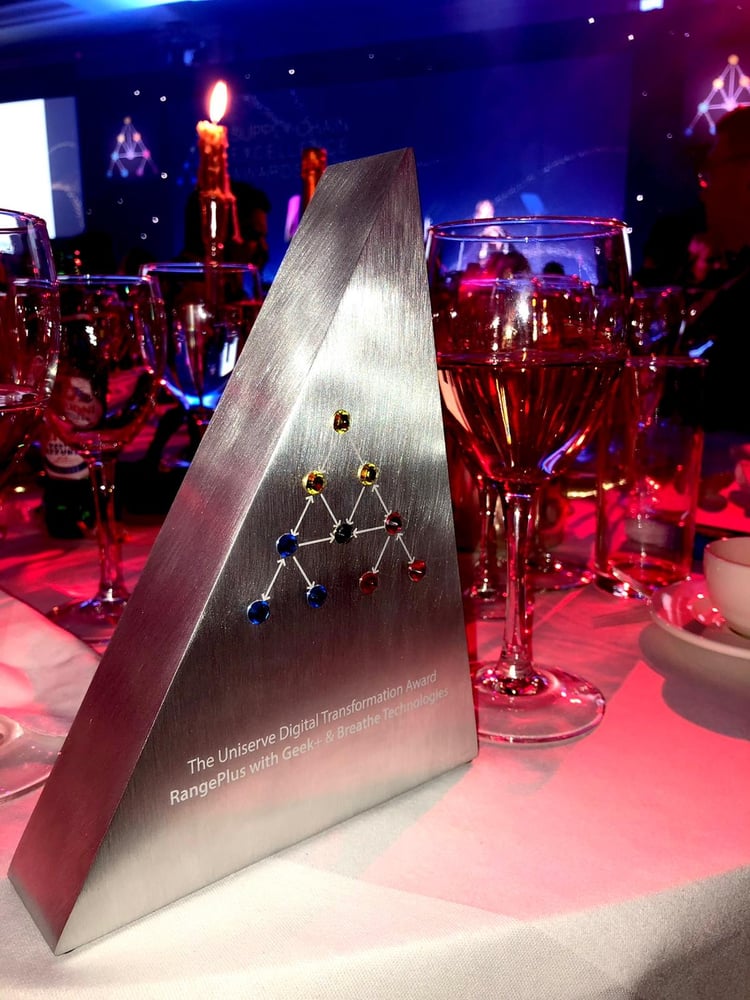 WARRINGTON, November 9th, 2022 – Geek+, the global leader in autonomous mobile robots, is proud to announce that it has won the Digital Transformation Award at the 2022 Supply Chain Excellence Awards in recognition of their automation project implemented by strategic partner Breathe Technologies for online UK retailer RangePlus.
This is Geek+'s fourth Supply Chain Excellence Award. The awards recognize companies that excel in supply chain operations globally, with the Digital Transformation Award focusing on solutions that provide solid financial results and turn traditional supply chains into smart, highly efficient operational ecosystems.
Simon Houghton, Geek+'s Head of Sales and Marketing for the UK & Ireland said: "We are truly honored to be receiving such an important award. This award is a testament to our hard work and dedication to bringing digital transformation to the supply chain industry, and we are so grateful to be recognized in this way. Thank you to our clients who have put their trust in us. We are looking forward to continuing to work together to accomplish great things."
Thanks to the Geek+ AMR solutions implemented by Breathe Technologies, RangePlus can now compete with larger players in the growing e-commerce market. RangePlus achieved a 300% improvement in picking rate and order picking time, as well as a 25% reduction in operating costs. They also maximized their warehouse capacity by stocking 50% more SKUs in the same space while reducing error rates and minimizing waste. The Geek+ system is on course to provide RangePlus a 100% return on investment in two years.
Shabbab Al-Ghamdi, co-founder of RangePlus said: "This automated warehouse picking system has been a wise financial decision. We can now significantly increase the amount we pick, pack, and ship… the system is paying for itself."
Marcus Uprichard, Head of Business Development & Partnerships at Breathe Technologies said: "Working closely with RangePlus and Geek+, we've created an automated warehouse picking system that's incredibly flexible, modular, and perfectly suited to high-growth e-commerce environments."
Geek+ is committed to bringing more digital transformation to the UK by offering affordable and efficient automated systems for warehousing and supply chains. The company recently established a UK headquarters with a full local team, demonstrating its commitment to the country.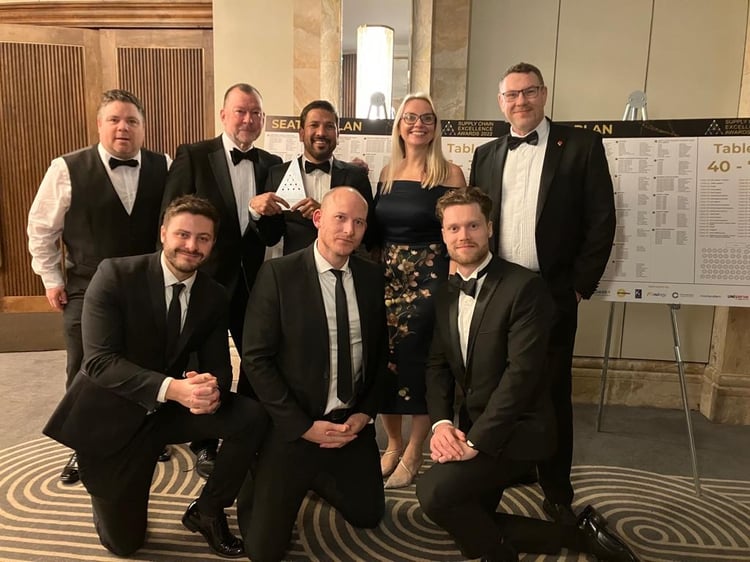 About Geek+
Geek+ is a global technology company leading the intelligent logistics revolution. We apply advanced robotics and AI technologies to realize flexible, reliable, and highly efficient solutions for warehouses and supply chain management. Geek+ is trusted by over 500 global industry leaders and has been recognized as the world leader in autonomous mobile robots. Founded in 2015, Geek+ has over 1500 employees, with offices in Germany, the United Kingdom, the United States, Japan, South Korea, Mainland China, Hong Kong SAR, and Singapore.
For more information, please visit: https://www.geekplus.com/


For inquiries, please contact:
Marie Peterson
Director of marketing and communications
marie.peterson@geekplus.com
Tel: +33 69 501 0346
Lee Turner Kodak
PR and communications manager
lee.kodak@geekplus.com
Tel: +49 0172 512 2909