More than 82 Geek+ robots bring elevated automation efficiency to national distributor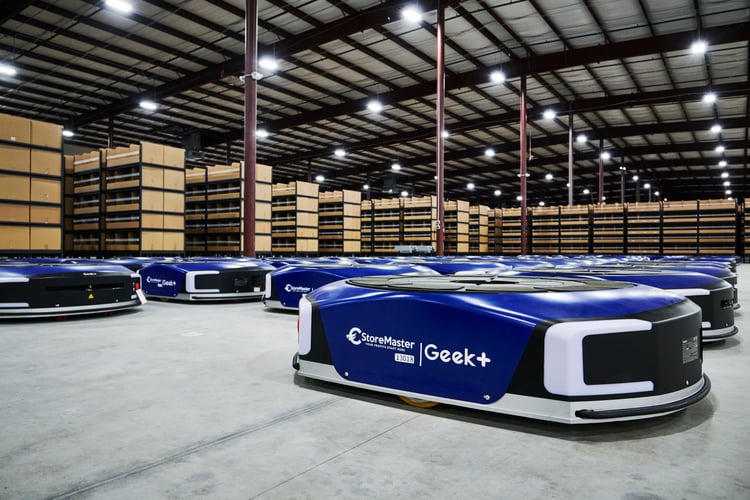 HUNTSVILLE, December 9, 2022 - C-StoreMaster officially opened its 130,000-square-foot automated warehouse yesterday with a celebration attended by leaders in the convenience store industry and the city of Huntsville.
To honor the warehouse opening and C-StoreMaster's dedication to advancing technology in Alabama, Governor Kay Ivey proclaimed Dec. 8 as Technology Innovation Day.
The new warehouse has created 30 jobs as the company rapidly expands distribution throughout the country.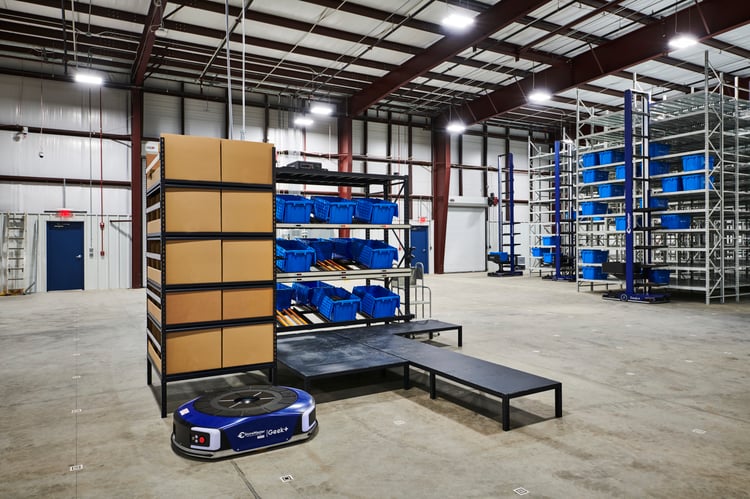 "To bring the first multi-level shuttle system of its kind in the country to Huntsville is a great accomplishment for our team," Sharan Kalva, C-StoreMaster president. "Innovation has always been at the forefront of our business and with this new warehouse, C-StoreMaster is set up for success for years to come."
C-StoreMaster partnered with Geek+ to incorporate three automation technologies in the new warehouse, improving picking accuracy to 99.99 percent. The robotic solutions include Geek+'s flagship P800 goods-to-person picking robots as well as its award-winning Roboshuttle.
"By implementing the robotic system, C-StoreMaster has increased their picking productivity by three to four times," said Rick DeFiesta, executive vice president of sales and solutions at Geek+. "As the company continues to experience impressive growth, our cutting-edge system will help them provide even faster service for their customers."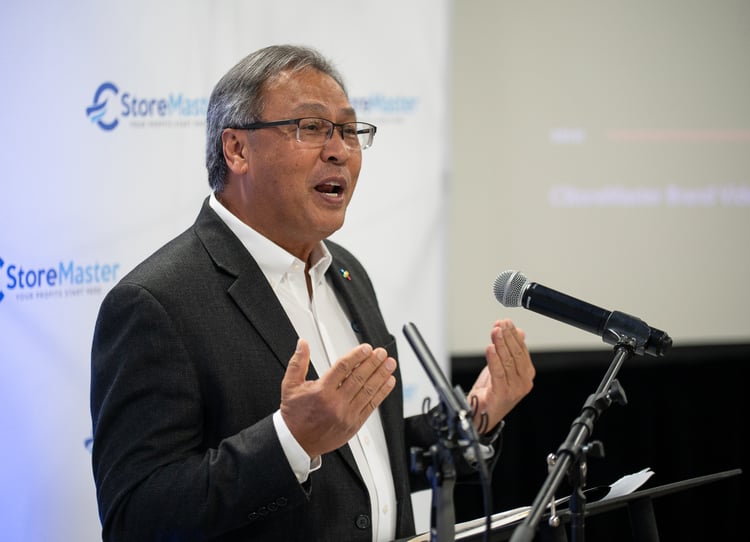 When designing the warehouse, C-StoreMaster kept employees top of mind. The robotic solutions eliminate the need to walk long distances or lift heavy goods for order fulfillment. Additionally, the warehouse includes areas that foster a great work environment to empower employees. A workout area, pool table, air hockey, walking track and a bean-to-cup coffee offering are available to meet employees' needs and show them they're a priority for the company to invest in.
Specializing in the tobacco and beverage categories, C-StoreMaster services 4,500+ independent c-stores and 6,000+ chain stores throughout the country.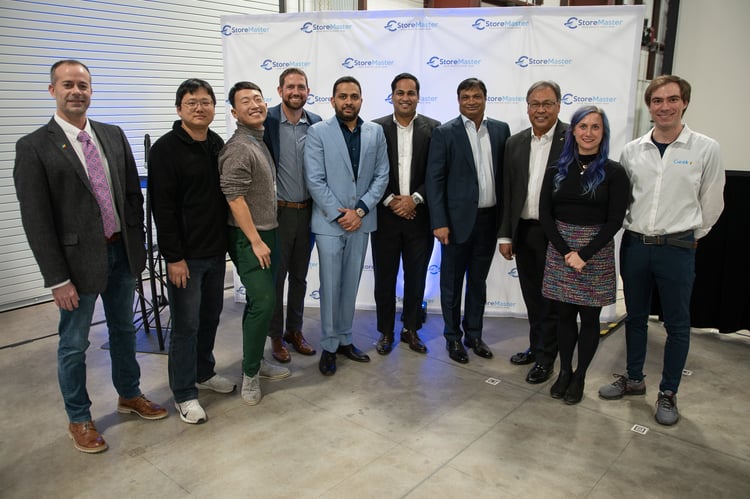 About Geek+:
Geek+ is a global technology company leading the intelligent logistics revolution. We apply advanced robotics and AI technologies to realize flexible, reliable, and highly efficient solutions for warehouses and supply chain management. Geek+ is trusted by over 500 global industry leaders and has been recognized as the world leader in autonomous mobile robots. Founded in 2015, Geek+ has over 1500 employees, with offices in the United States, Germany, the United Kingdom, Japan, South Korea, Mainland China, Hong Kong SAR, and Singapore.

For more information, please visit: www.geekplus.com.
Geek+ Media Contact:
Andrew Burer
Head of marketing, Americas
andrew.burer@geekplus.com


About C-StoreMaster:
C-StoreMaster is a national distributor of convenience store products specializing in the tobacco and beverage categories based in Huntsville, Alabama. C-StoreMaster serves independent c-stores and chain stores with in-stock availability for more than 99.7 percent of products, with all orders delivered on a next-day basis.
For more info, visit www.cstoremaster.com.
C-StoreMaster Media Contact:
Macey Cleary
PR vice president
macey@reedpublicrelations.com