Geek+, an RBR Top 50 Robotics company and leading provider of warehousing and logistics solutions will showcase its latest advanced robotic systems at LogiMAT 2020, Europe's largest intralogistics solutions trade show held in Stuttgart, Germany from 10-12 March 2020. Geek+ will display a wide range of products and introduce the RoboShuttle multi-floor solution to European customers. This marks the company's latest milestone in its ongoing expansion to Europe, following the opening of its European headquarters in Dusseldorf in 2019.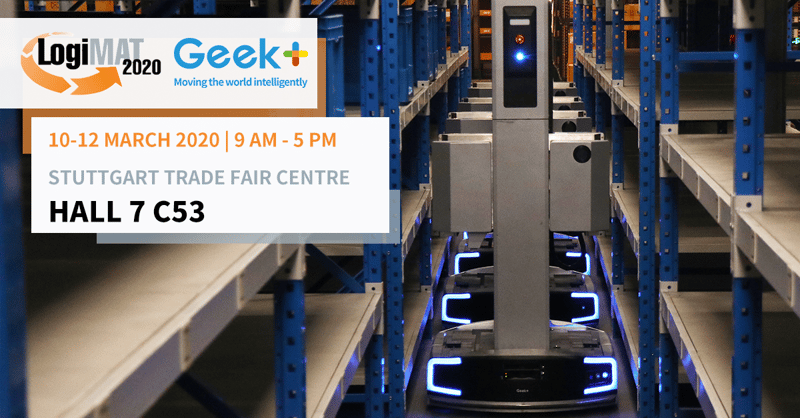 Schedule a meeting with Geek+ robotic solutions consultant now in LogiMAT 2020: Click here
LogiMAT 2020 Official Website: Click here


The Geek+ business and product teams will be onsite to present the solutions to the public and share the Company's outlook for future innovation and new solutions.
Equipped with cutting-edge robotics and AI technologies, Geek+'s product lines are comprehensive and satisfy multiple application scenarios, including:
1) Geek Picking System for goods-to-person fulfillment in E-commerce, manufacturing, apparel, retailing industries;
2) Geek Moving System for material handling in automobile and storage logistics;
3) Geek Sorting System for parcel sorting
4) Geek Automated Forklift and multiple collaborative robot system for unmanned warehouse;
5) Geek RoboShuttle System for bin-carrying with single layer rack and multi-layer mezzanine rack.
Visitors can expect a live demo of Geek+'s products at Hall 7 Booth C53, where Geek+ Picking, Moving, Sorting robots and the C200 RoboShuttle System will be featured.
Geek+ Solutions are
Highly efficient, improving efficiency by 200 to 300% on average.
Cost-effective – return on investment is 12 months to 3 years
Flexible – number of robots can be flexibly increased or decreased according to business requirements: the solution follows your business plan and expansion
Stable – 24/7 operations, robust services from Geek+ global team, and no single point failure
The safety performance of Geek+ solutions are all in compliance to EU safety standards.


Geek Picking System
The Geek Picking System fulfills the goods-to-person solution for a variety of operations such as picking, replenishment, return, and cycle count. Features include flexible multi-floor deployment and integration, mobile rebin wall that allows for flexible allocation, and customizable picking and navigation methods.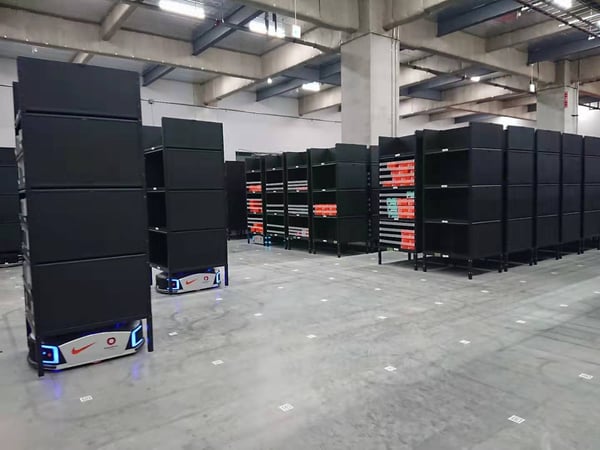 It can be optimized to both high-storage and low temperature environments and is ergonomically designed to increase the usability and comfort of operations personnel.
Geek Picking System has shown to greatly increase operation efficiency and reduce labor costs, and boasts high scalability that allows it to be augmented to easily match changing business capacity.
Geek Moving System
The Geek Moving System replaces traditional AGVs and reduces labor intensity by flexible material handling and production line deployment.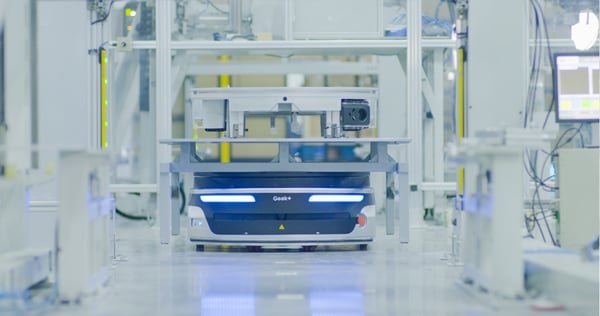 Features include simple installation, elegant industrial design, intelligent inventory management, high-precision navigation and long-lasting battery life, and its compatibility with cage trolley towing, conveyor roller, lifting and human-machine interaction.
The Geek Moving System is optimized for various scenarios in manufacturing such as raw materials receiving and transfer, picking, loading and production line interface.
Geek Sorting System
A two-year consecutive winner of Europe's Supply Chain Excellence Award, the Geek Sorting System is an innovative sorting solution that boasts flexible layout and implementation to enable the intelligent sorting of goods. Features include multi-size product support, cluster dispatching and full cage detecting. It can be easily adapted to work with various automation options from manual packaging and conveyor docking to robot arm stations while maintaining high sorting efficiency.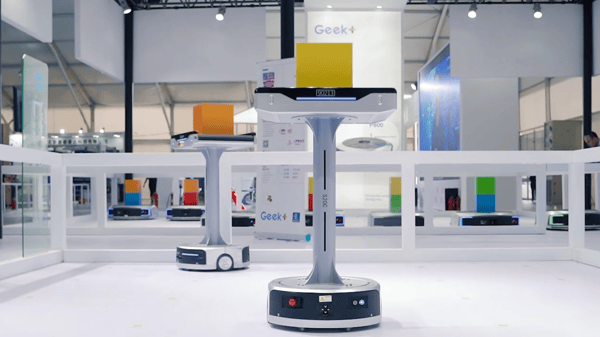 Geek Sorting System ROI is 2-3 years and has saved an average of 70% in labor costs. It can be integrated with the Geek Picking System to maximize efficiency of outbound order fulfillment.
C200 RoboShuttle System
Nominated for the 2020 International Intralogistics and Forklift Truck of the Year Award, the new Geek C200 RoboShuttle System is an innovative and productive tool to identify and pick standard-sized bins and carry them to workstations for picking and packing.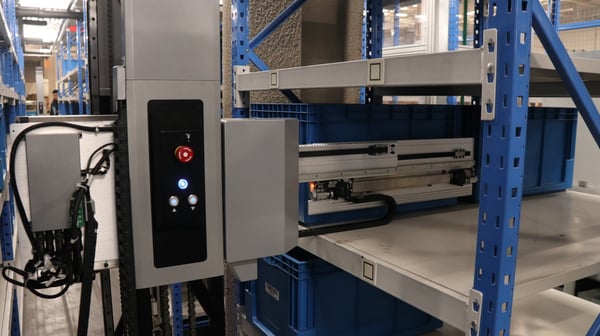 Features include intelligent scheduling, accurate navigation and automatic charging. It is suitable for multi-SKU storage and picking applications and is designed to operate on single layer rack and multi-layer mezzanine racks. It fits within existing warehouses, and easily adapts to changes in workload through the flexible addition or removal of robots.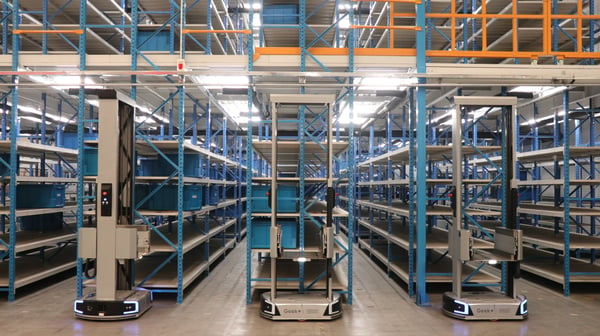 About Geek+
Geek+ is global technology company leading the intelligent logistics revolution. We apply advanced robotics and AI technologies to realize flexible, reliable and highly-efficient solutions for warehouses, factories and supply chain management
Our R&D team brings together the brightest robotics, computer science and AI engineers with industrial engineers that have deep understanding of logistics, enabling us to offer comprehensive solutions to our customers. We develop tailored solutions to a wide range of industries, including ecommerce, apparel, retail, logistics, 3PL, pharmaceutical, and manufacturing.
Geek+ has successfully completed over 200 projects across four continents, deploying more than 10,000 robots. Founded in 2015, Geek+ has over 800 employees and is headquartered in Beijing, with offices in Hong Kong, Japan, Germany and the USA.



Schedule a meeting with Geek+ robotic solutions consultant now in LogiMAT 2020: Click here
LogiMAT 2020 Official Website: Click here