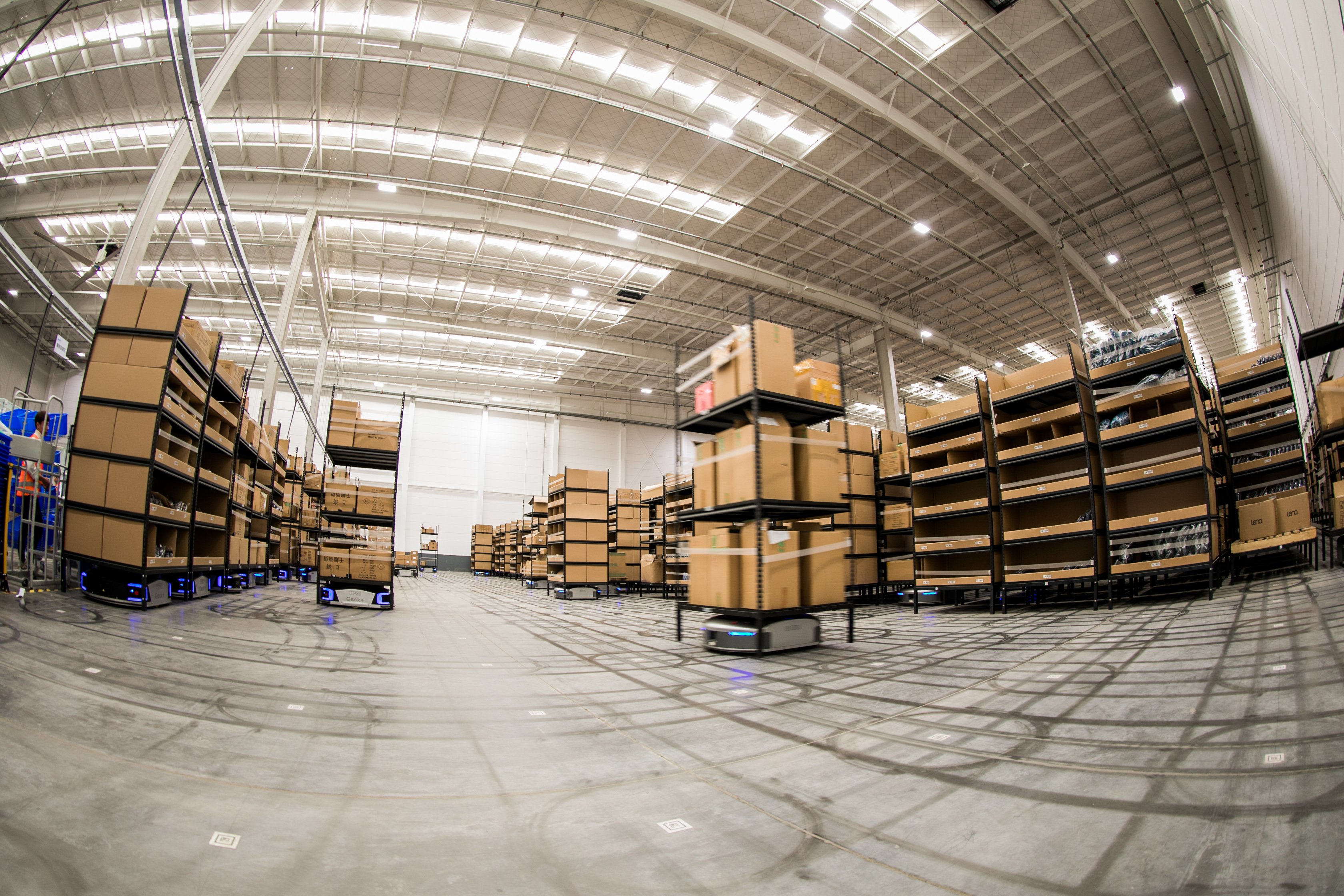 Geek+ is proud to report that it successfully deployed and completed large-scale scheduling of more than 4,000 robots in its smart warehouses during this year's 11.11 Singles' day shopping festival. China's largest smart warehouse network processed a record 8 million orders in 72 hours.
The successful deployment is a fantastic validation of the strength of the Robot-as-a-Service business model and the flexibility and efficiency of smart warehouses during periods of peak orders, including the ultimate challenge of the world's largest shopping festival.
In under 72 hours, Geek+ smart warehouses completed all 11.11 orders and shipped a total of 8.11 million orders, up 62% year on year, with a 48h delivery rate of 86%, nearly double that of manual 3PL warehouses. The 4000 robots had a total mileage of more than 1.5 million kilometers.
Geek+ is the first company in the industry to offer comprehensive commercial smart warehouses solutions, creating an intelligent and agile supply chain in China for more than 100 brands.
Geek+ cloud brain, the company's proprietary software system was a key component to the success. The peak capacity of the entire system for order taking, processing, single-point feedback, pre-processing and interface feedback processing reached 200,000 single orders/per minute. The system operated smoothly, with zero interruption and zero accidents. It successfully seized the biggest order flood peak so far.
Yong Zheng, founder and CEO of Geek + said: "We are extremely proud that our solution can help hundreds of brands successfully navigate peak order seasons. With RaaS, we make smart warehousing accessible to businesses of all sizes."
Under the Robot as a Service (RaaS) business model, Geek+ operates over 300,000 square meters of warehouses, and has created a shared network of thousands of robots. The RaaS model helps customers effectively reduce initial investment and lower the entry threshold, while improving the efficiency of robot use and reducing overall operating costs.