China Post's automatic robotic sorting distribution center powered by Geek+ Robotics won the Robotics Innovation of Supply Chain Excellence Awards 2018 at a ceremony evening on Nov. 6th in London's Hilton Hotel on Park Lane.


The Supply Chain Excellence Awards now in their 22nd year have become the benchmark for supply chain best practice, attracting entries from not only the UK and Europe but all around the world.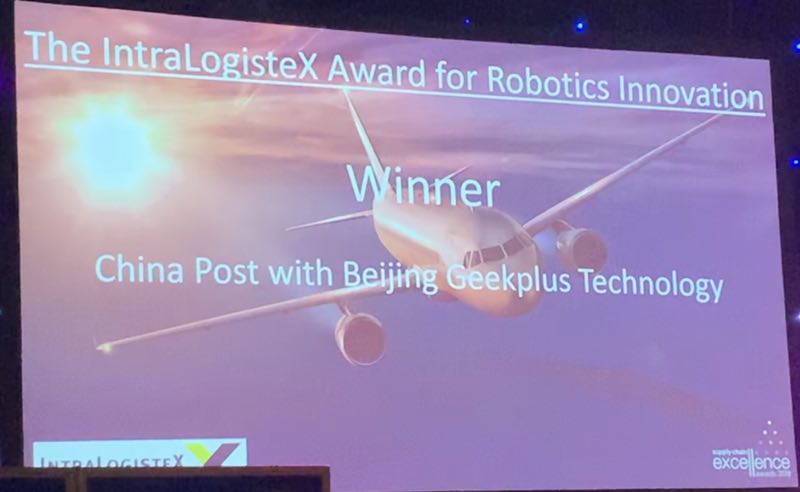 China Post Group is a large-scale enterprise and ranked in China No.1 at providing domestic and international mail delivery services. Its annual revenue is roughly 65 billion US dollars and listed in Fortune 500 2017 as top 119.
As the booming of e-commerce, the size of China's express industry has grown rapidly as well, with an annual business volume of more than 30 billion pieces of parcels. Meanwhile, distribution centers of express industries are facing enormous challenges: handling of oversize and irregular-shaped packages; severe labor shortage and high labor cost; besides, long-period sites construction and high investment on equipment made the sorting process less flexible and sufficient.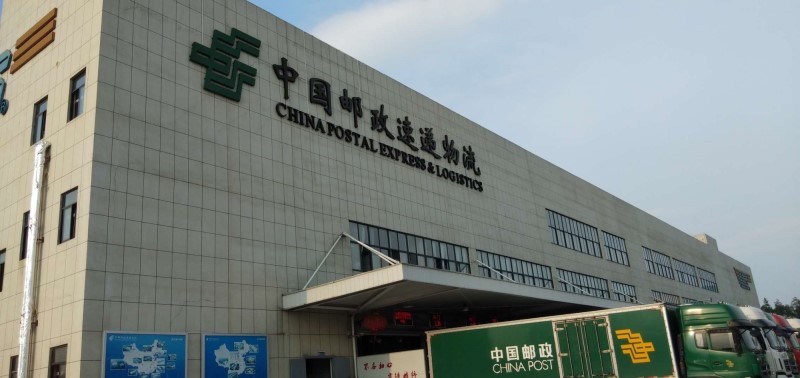 The award-winning Geek Sorting System with China Post has changed this situation and leads a new trend of robotic sorting solutions. It's the first project in China that achieved full-function robots intelligent sorting technology for the express industry, the first distribution center to adopt 3D modules for collaborative operations, and simultaneous sorting of large to small sized parcels.
In Wuhan, the distribution center of China Post covers an area of 65,000 sqm and is divided into 2 sections by modular configuration. Hundreds of sorting robots in two different sizes are carrying hundreds of thousands of parcels away to different areas across sorting center then deposit them into each underground chute which stands for a terminal city in this high-tech application processing center. The robots at the sorting stations are able to identify the destination of a package through a code-scan, virtually eliminating sorting mistakes, plus, they can be operational 24/7.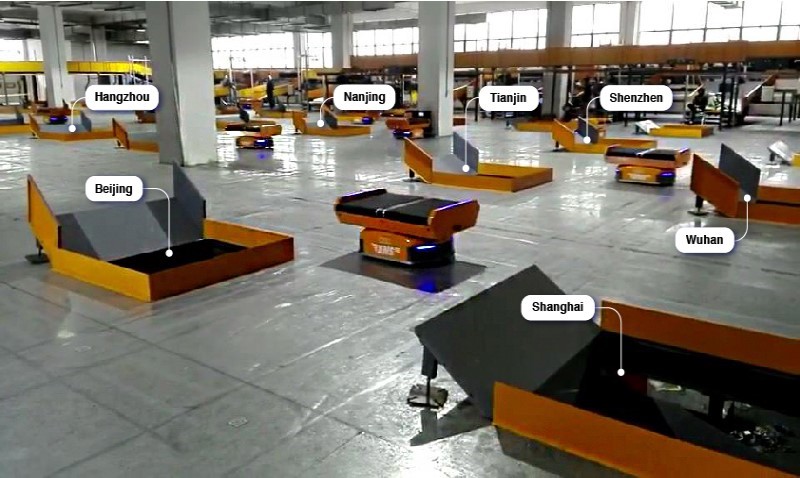 Equipped with 80 units of large-sized robot S100 with payload 100 KGS and 240 units of small-sized robot S10 with payload 10 KGS, the intelligent Geek Sorting System featuring in path planning, obstacle avoidance by the infrared sensor, and automatic charging, has achieved a processing capacity of 15,000 pcs/hour.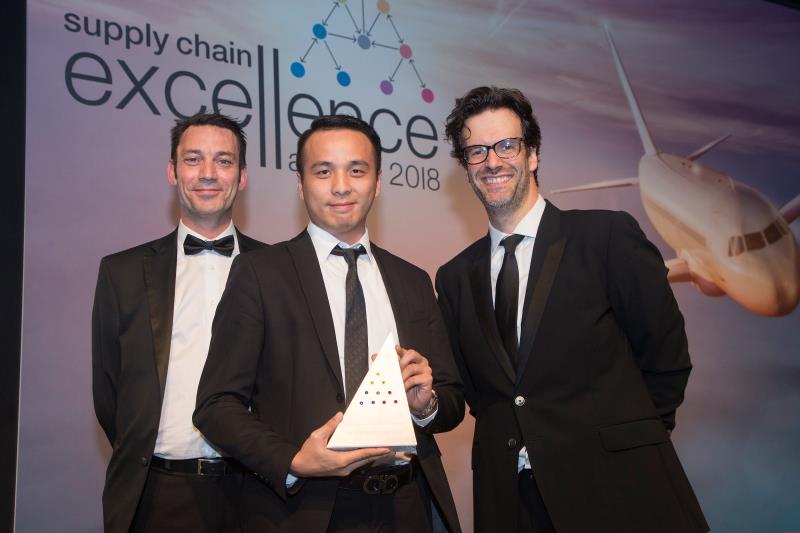 Mr. Tsui, the Project Technical Director of China Post commented: " Controlled by the system schedule, Geek Sorting Robot has improved the sorting efficiency by 40% and has saved 30% labor cost comparing with traditional sorting method."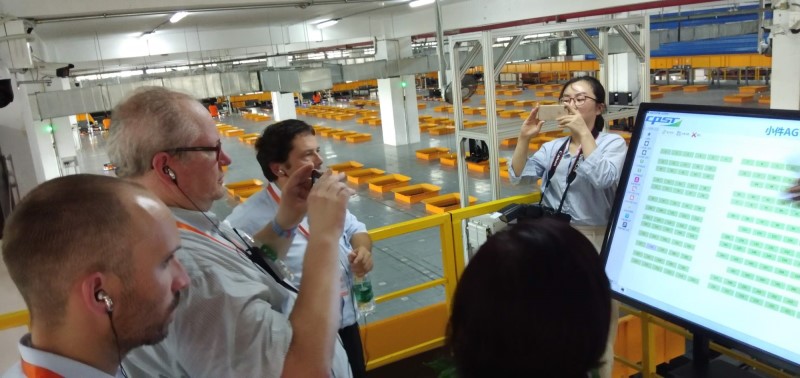 "Geek Sorting System is so intriguing and inspiring. With its high-degree cost-effectiveness and flexibility, it's just a matter of time to see sorting robots replacing traditional sorting solutions. We are seriously considering to deploy Robotic Sorting System in France as soon as possible." The La Poste Team expressed their surprise when they visited the distribution center of China Post.