Geek+ Robotics preparing to showcase its unmanned warehouse solution at Booth W3-C3 CeMAT ASIA in Shanghai China, from November 6th to 9th, 2018.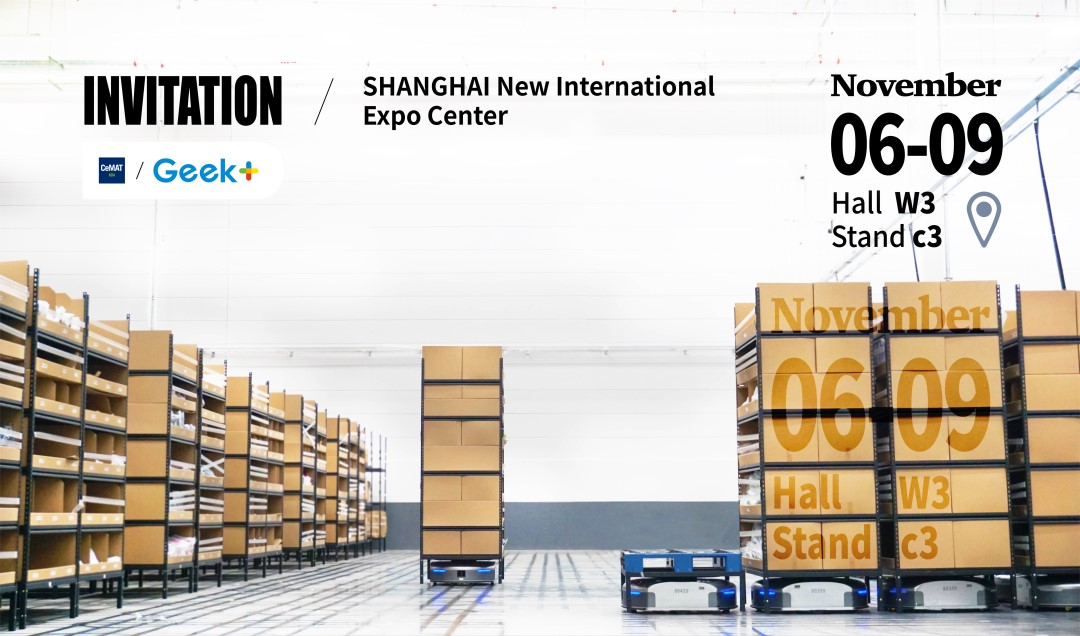 CeMAT ASIA, known for a high-level international exhibition where the newest technologies of material handling, automation, transport are displayed, is quite an excellent platform for Geek+ Robotics to present the turn-key automation solution for intralogistics and to discuss with potential clients worldwide about the prospects of implementing robots for business growth.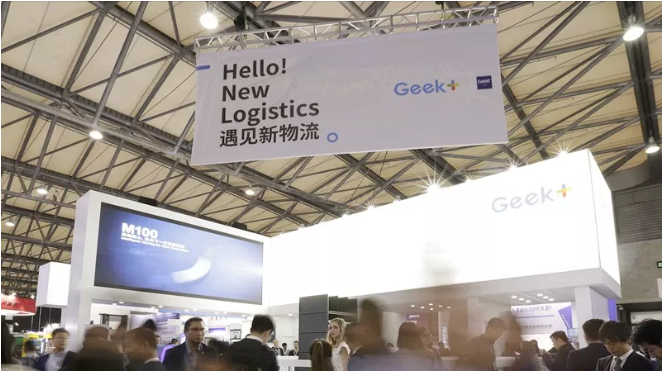 Geek+ Robotics has been recognized as the top robot maker in China and has grown rapidly over the past 3 years, from 4 co-founders to a professional team of over 600 employees.
The company's flagship "goods-to-person" solution - Geek Picking System has been deployed in various industries worldwide and many influential enterprises like TMALL.COM, China Post, SF Express, and others.
It's obvious that their ambition is to be more than a robot maker but a disruptive supply chain automation solution and service provider to boost the entire industry.
With its latest pre-show video, Geek+ has shown its holistic automation solution presented a future smart warehouse that is equipped with a wide range of automated and intelligent devices to handle the material (pallets/boxes/single pieces), covering almost every step of intralogistics operation - from goods receipt, unloading to put-away to pick, pack and order shipment.
Equipped with cutting-edge technologies of robotics and AI, the product lines of Geek+ has become quite comprehensive, and have been developed to satisfy various application scenarios, including: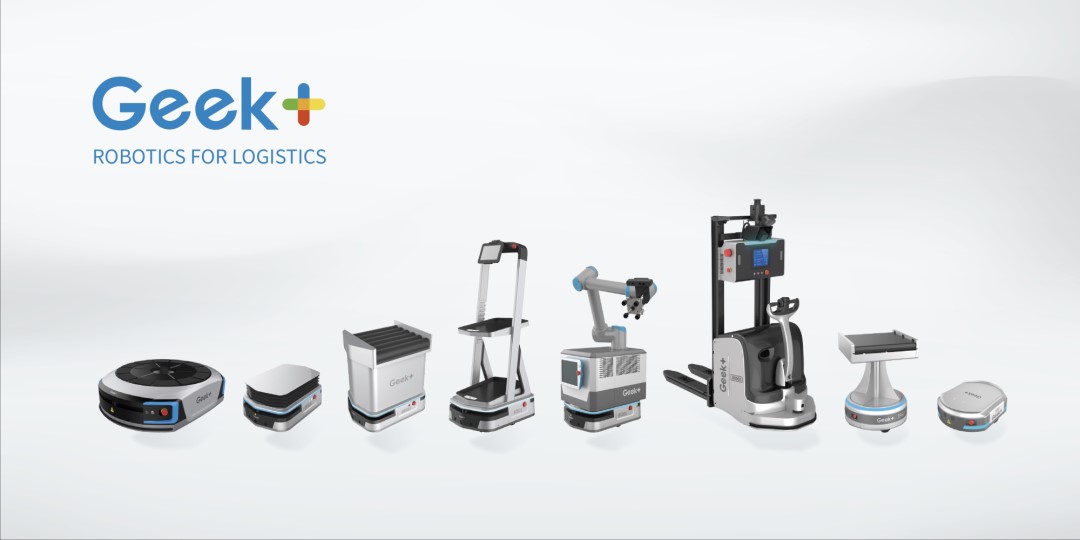 >Geek Picking System for order fulfillment in E-commerce and retailing industries;
>Geek Moving System for material handling in factory logistics;
>Geek Sorting System for parcels sortation in express;
>Automated forklift and collaborative robot for unmanned warehouse.
Geek+ also offers a powerful robot management system which the company independently developed for each solution.
Its strong algorithm, big data analysis, and a series of optimization strategies enable a fleet of robot up to hundreds of units operate simultaneously with optimal path planning and traffic management, also dynamic adjustment can be customized for different business patterns.
Geek+ Robotics CEO Mr. Yong Zheng, said:" Innovative robot & AI technologies and insightful supply chain industry knowledge are vital instruments to Geekplus, our job is to combine them in the most effective way and make smart logistics simpler than ever!"
Talk to the Solution Experts from Geek+ and find out more about these high-performance products and solutions at CeMAT ASIA on 06-09 November, at W3-C3 Shanghai New International Expo Center. Contact Geek+ at global.sales@geekplus.com.cn