ProMAT, the material handling and logistics industry's premier global event, is held in Chicago from April 8 to 11, 2019. Geek+ Robotics is bringing its innovative Robot Shuttle System to the biggest exhibition for manufacturing and supply chain experts, gaining great attention from those professionals.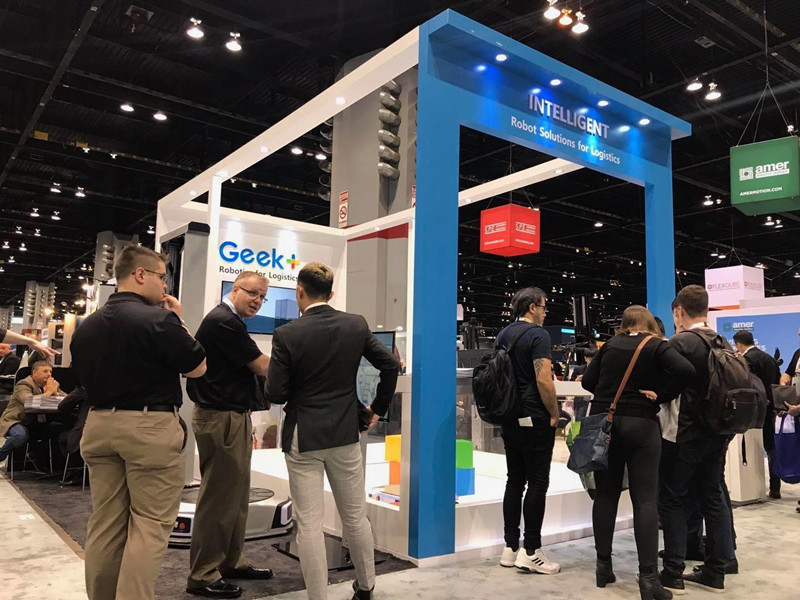 At this exhibition, Geek+ is demonstrating Automated Forklift, SLAM Moving Robot, and launching an innovative Robot Shuttle System. The ever-expanding product line enables Geek+ Robotics to cover comprehensive applications and operations, thus to empower supply chain through AI & Robotic technologies, by providing flexible turn-key robotic automation solutions.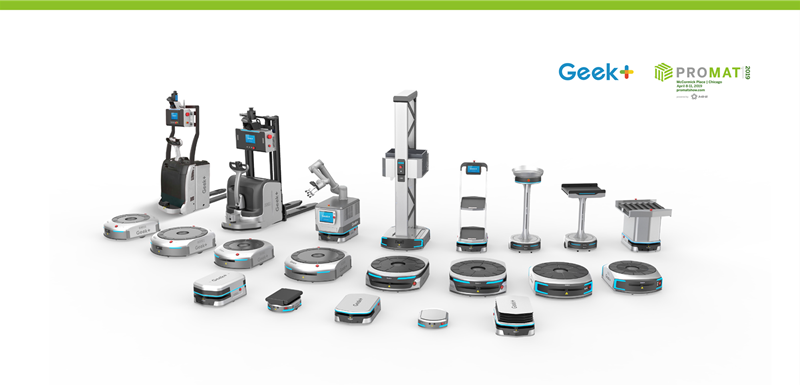 Compared to its peers, Geek+ started the global market expansion much earlier. Since 2018, it has participated in many international events, and has earned certain popularity. Geek+ is growing into a world-class AI & Robotic company and leading the industry in terms of product stability, comprehensive applications, and brand awareness. To date, Geek+ has built a global distribution network covering APAC, Japan, the United Kingdom, Germany, Poland, and Australia, providing high-quality, and super intelligent robotic solutions to overseas customers.
Geek Robot Shuttle System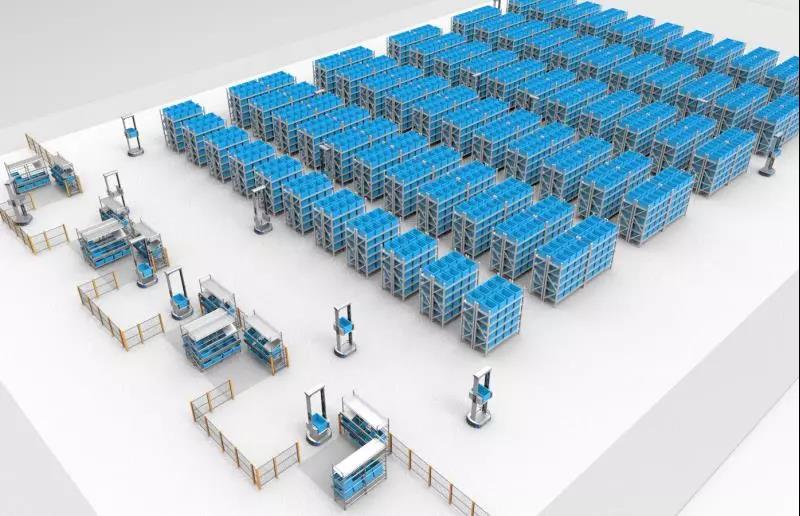 Geek Robot Shuttle System combines the bin-carrying C200 series robot with normal mezzanine rack to realize "goods-to-person" picking as a cost-effective, high-storage-capacity and high-flexibility solution.
Geek Robot Shuttle System is controlled and scheduled by the Robot Management System. It carries standard bins or paper cartons to the workstation for picking through AI-driven intelligent path planning, accurate navigation and is empowered by automatic charging. In comparison with "rack-carrying", Geek Robot Shuttle System is more accurate and efficient, more suitable for multi-SKU storage and picking application.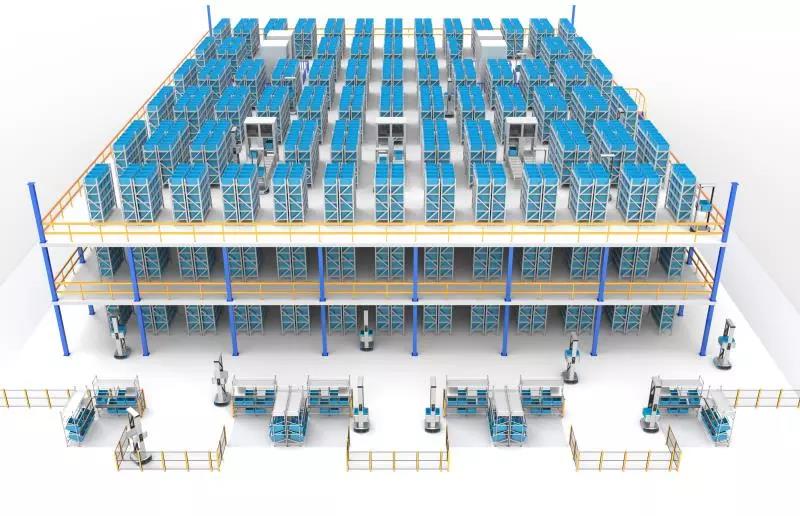 Geek Robot Shuttle System is highly flexible and easy for maintenance. The robot operates on normal mezzanine, picking and placing bins directly and fitting with the existing warehouse. The system could easily adapt to business fluctuation through adding and removing robots from the operation. Also, the robots can be added or remove flexibly to adapt to business fluctuation.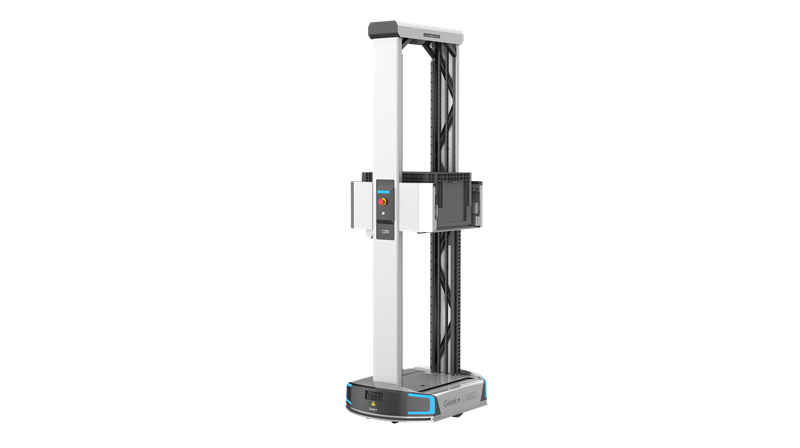 In addition, Geek Robot Shuttle System can significantly reduce the operation cost for customers. The overall cost of the system can be as low as half of traditional shuttle system with the same picking efficiency and storage capacity.
At ProMAT, the innovative picking solution Geek Robot Shuttle System has received a lot of attention from customers. In the era of labor shortage and logistics pressure, "automation substitution" has become an inevitable trend, therefore, understanding customers' need and pain points, and creating low-cost, high-efficiency intelligent logistics solution are essential for Geek+ to lead the industry.
To be a world-class AI & Robotics company and empower the supply chain, Geek+ is building the Infrastructure Network for Smart Logistics and achieving Intelligent Supply Chain for our partners across all industries.