Beijing, Dec. 4th, 2018 – AI & Robotics company Geek+ announced today an important executive appointment Michael Hao, former Global Vice President of SAP, will take the position of Executive President, reporting to CEO of Geek+.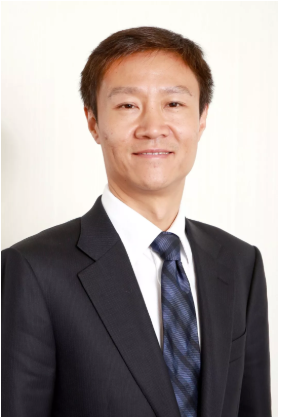 Michael HAO, Executive President of Geek+
Michael Hao previously served as SAP's Global Vice President & General Manager of China. He led the high growth of the Chinese business throughout his tenure, as well as the localization and innovation of German Industry 4.0 in China. Mr. Hao brings with him over 20 years' hands-on experience in corporate digital transformation and visionary insight of the AI industry and technology, Mr. Hao will assist the CEO in formulating the company's development strategy, managing the company's front-end business divisions, and global marketing operation.
"I am very pleased to welcome Michael on board. Michael will be responsible for business development management including strategy planning and implementation. He will help us to enhance the capability of business development to support the strategy and rapid growth of the Geek+.," said the CEO of Geek+, Yong Zheng.
"It's great honor to join in Geek+. I have strong faith that the digital transformation driven by AI will be the biggest wave in the next 30-50 years. I majored in autonomous driving in college, and I have over 20 years' experience in the industry. I feel so lucky to work with people who share the same vision and hopefully we will be able to build Geek+ as an end-to-end intelligent logistics enterprise within 3-5 years and to make a better world with AI!" said Michael Hao.
About Geek+
Geek+ is a leading AI & Robotics company, which is enabled by the Robotics, AI, Big Data, Cloud Computing, and IoT to provide intelligent robotic solutions for logistics and one-stop supply chain service. Geek+ is committed to empowering the industries of logistics, manufacturing and retailing through new technologies, to lead the intelligent revolution of industry and serving clients worldwide.