The cold chain industry is evolving and expanding rapidly all around the globe to meet the demands of an increasingly connected and wealthier population. Read on as we elucidate the peculiar characteristics and challenges of cold chains as well as how these risks can be mitigated to maximize the capabilities of this unique supply chain.
To learn more about Cold Chain application, download our whitepaper now:

Complexities of cold chains
A cold chain is a temperature-controlled supply chain, responsible for the distribution of perishables such as food, beverages, flowers and even pharmaceutical products. An end-to-end cold chain is only as efficient and secure as the weakest link in the system. To preserve the freshness and quality of these products, it is vital that they are kept at cold temperatures throughout the supply chain and this means from production, to processing and packaging, and finally to delivery to retail outlets and end consumers.
Theoretically, this seems uncomplicated, but the true state of affairs is that end-to-end temperature control can be difficult to administer. Moreover, different types of products require different temperatures, for instance, fruits and vegetables are best kept in cool temperatures of around 12°C while frozen products like ice-cream call for sub-zero temperatures from -20°C to -100°C. This thus adds to the complexity of storage.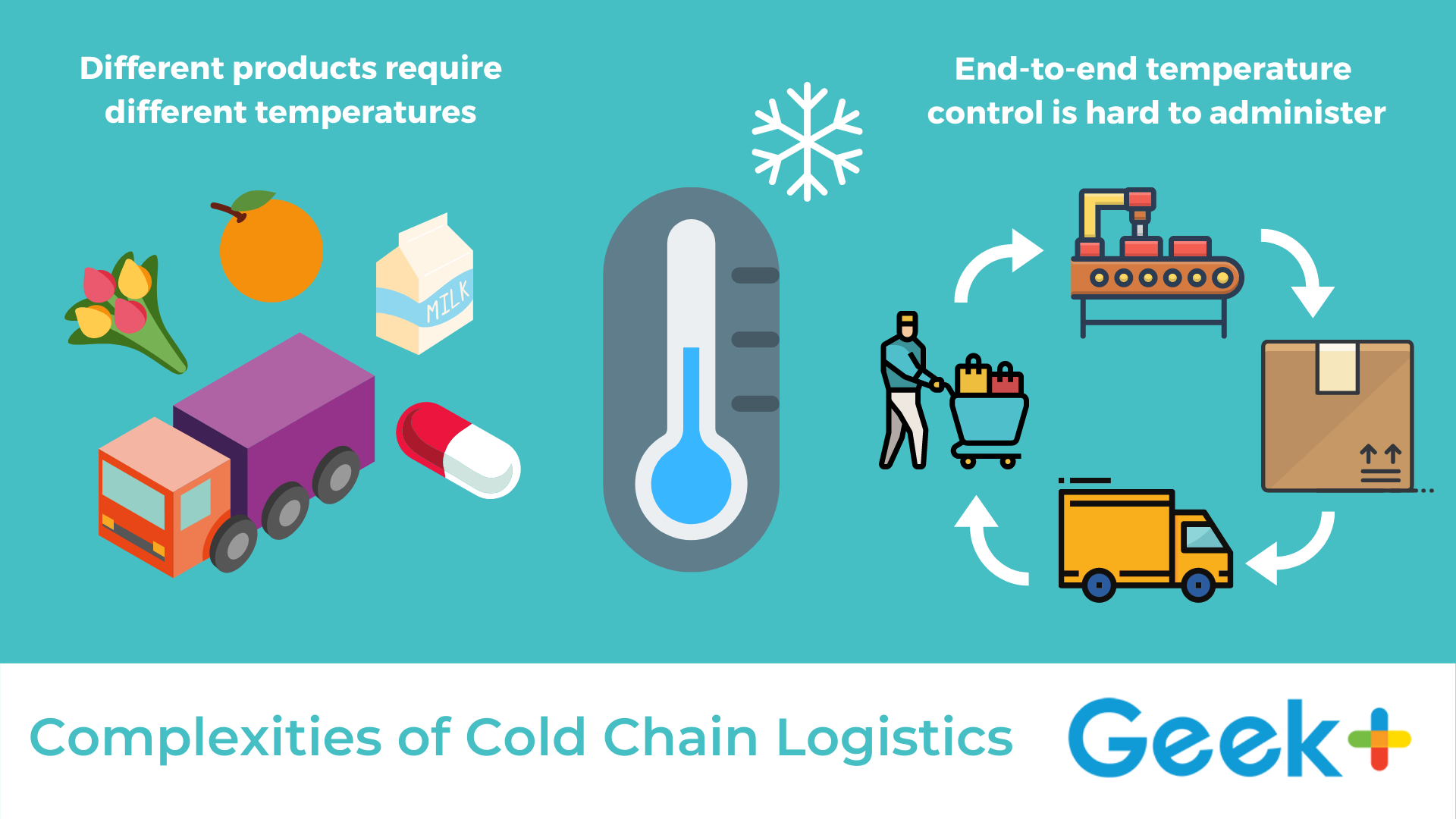 Current industry hurdles
As consumers' demand for fresh produce escalates in recent years, cold chains are growing more prominent. This is evident in the compound annual growth rate of cold chain markets, which is forecasted to reach almost 16 per cent this year. While certain companies have built stable cold chains, many still lack proper infrastructure and the result of is non-optimized handling and thereby, heavy deterioration of products.
The extent of wastage is incontrovertible - approximately one-third of all the food in the world goes to waste and the food industry alone amasses 750 billion of losses each year. According to the International Trade Administration (ITA), a division under the U.S. Department of Commerce, these losses primarily result from 'lack of proper facilities' and 'improper food safety handling procedures'.
Another factor stated by the ITA is the insufficient training for personnel working in cold chains. The consequence not only includes material degradation of products, but can potentially lead to unfortunate workplace accidents, since sub-zero temperatures can make for hazardous working environments. Moreover, working under such extreme conditions for prolonged periods can pose health risks to employees. There is an increased proclivity for workers to fall sick, which can in turn disrupt business operations and long-term productivity. Given such unfavorable working conditions, labour availability evolves into another headache for employers.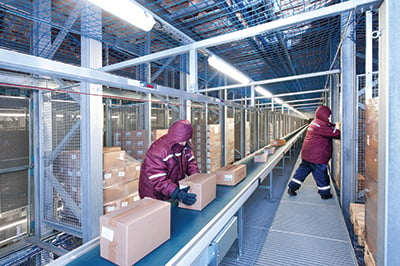 Warehouse employees working in sub-zero temperatures
Taking into account all these complexities and challenges, there is huge impetus for companies to optimize their cold chains in order to achieve peak productivity whilst keeping losses and waste to a minimum. In fact, many companies have turned to robotics and automation to streamline their cold chain operations.
Value of automation in cold chains
(Source: Körber Supply Chain APAC Galipo Chilled Food Service)
Geek+ offers specialized services for temperature-controlled warehouses, in particular, a state-of-the-art P Series robot that is specially designed for cold chain operations. Unlike regular AMRs, Geek+ P Series robots boasts special circuit boards and sensors as well as a low-temperature battery, thereby enabling an operational temperature range of -25°C to 45°C. The deployment of these robots can ensure high-speed movement of time-sensitive perishables within cold warehouses, which is extremely beneficial in reducing transit time, preventing spoilage and increasing shelf life. Overall, efficiency is boosted, wastage is minimized, thereby increasing the bottom-line of companies.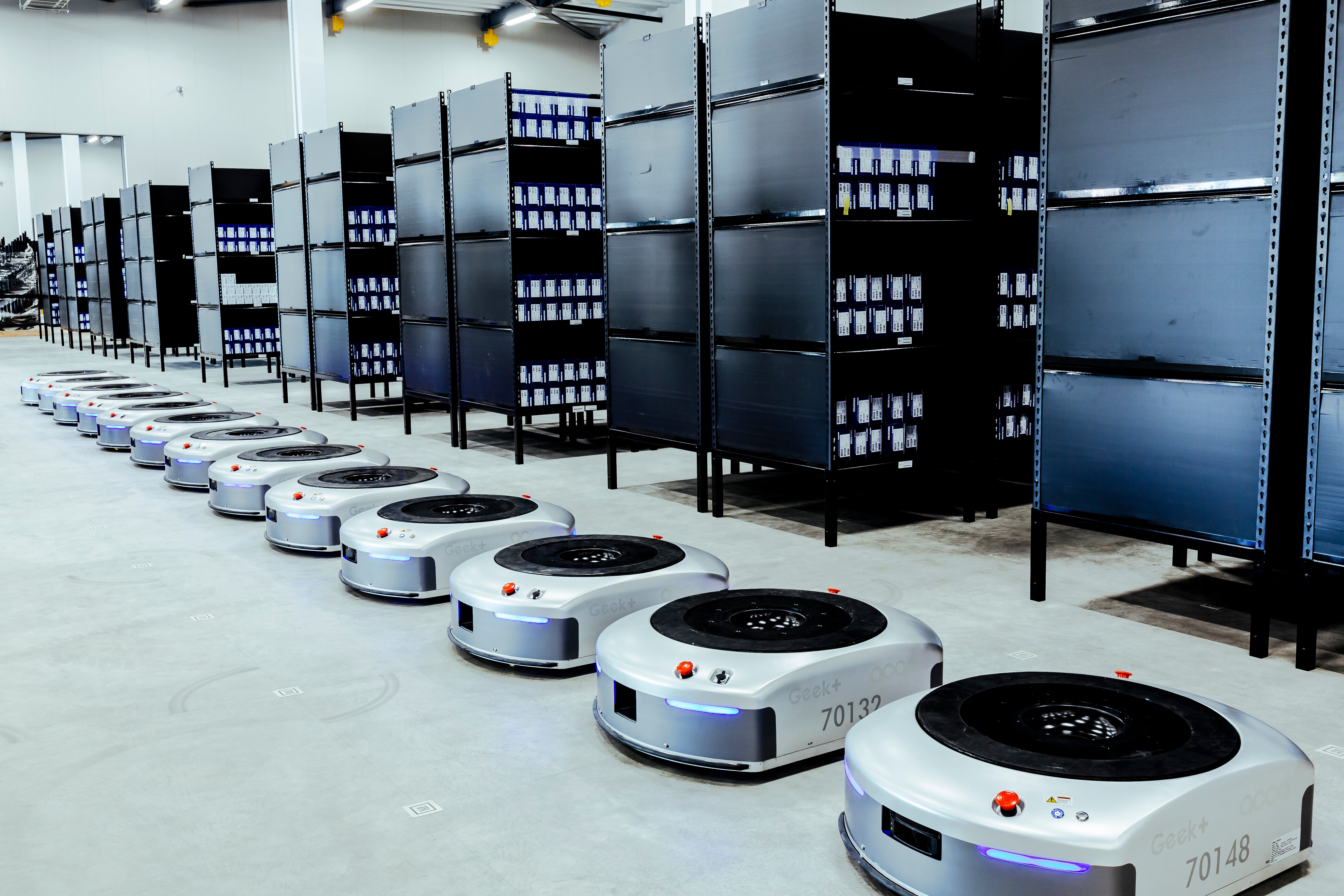 Geek+ P Series Robots
Additionally, Geek+ has developed smart AI algorithms that can be used to facilitate digitalization of cold warehouses. Temperatures can be easily monitored and controlled using automation and alerts can be auto generated if something is amiss. RFID technology integration can also aid in tracking expiration dates while automated picking systems can locate these expired goods for separation and eventual disposal. Operational visibility and full traceability of products through the cold chain is thus realized.
Geek+ also provides training on how to utilize its robots, and provides custom services relating to how to install and implement a robotic system in a cold warehouse and storage facility. Geek+ renders training as mandatory, an aspect neglected by many companies. Moving forward, as cold chain logistics proliferates, the business case for automating temperature-controlled warehouses is stronger than ever.
To learn more, download our whitepaper 'Cold Chain: Temperature-controlled Supply Chains':