Robot-as-a-Service (RaaS) is growing rapidly and fast becoming a mandatory offering for robotic companies. According to predictions by ABI research, there will be 1.3 million installations of RaaS by 2026 generating $34 billion in revenue.
What is RaaS?
A holistic RaaS solution is more than the simple leasing of robotic devices. It also incorporates special systems and AI algorithms, such as access to cloud-based subscription services, to generate continuous value for users. This means that robots can be deployed according to fluctuating business needs with the service cloud acting as a coordination center to monitor the availability of robotic resources and to schedule, dispatch and instruct robots to their tasks and locations. Here, the service provider is responsible for the maintenance and operational readiness of the robotic fleet. Overall, RaaS is an integrated service solution for smart warehousing and distribution.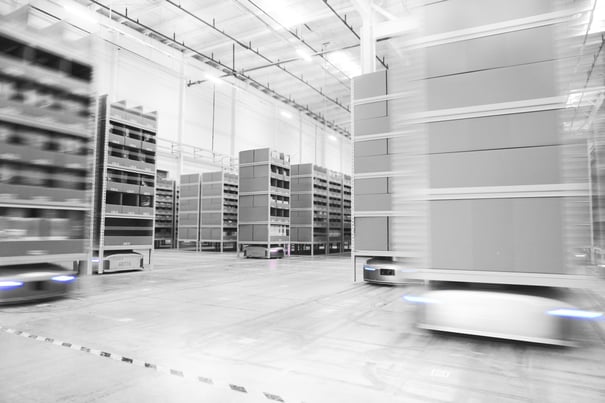 Typically, robots are used to replace lower-paying jobs done by humans at companies. But, since robots are a hefty investment, it can take years before companies realize a return on their investment. This reality has kept many smaller organizations from investing in robots, which in turns makes RaaS extremely appealing as a solution.
Benefits of RaaS
Under this flexible business cooperation model, customers who are interested in accessing robotic automation can purchase robotic services according to their unique business needs instead of making upfront investments to purchase the robots. Other than the reduction of capital and capability barriers, businesses also avoid the headaches of ownership such as maintenance costs and risk from asset depreciation. Businesses can thus re-focus the freed-up capital for core activities.
Aside from flexibility, scalability and lower cost of entry, RaaS can be deployed rapidly without technicians. Customers can leverage on the latest technology since system updates can be easily and more frequently synced via the service cloud without additional costs.
Who should use this service?
Small and medium sized companies who wish to experiment with robotic solutions should deeply consider RaaS. In terms of industries, RaaS is applicable to most industries but particularly relevant in those that are traditionally labour-dependent and sensitive to minimal labour wages. These industries include logistics and warehouse operations, manufacturing operations, cleaning services and security services.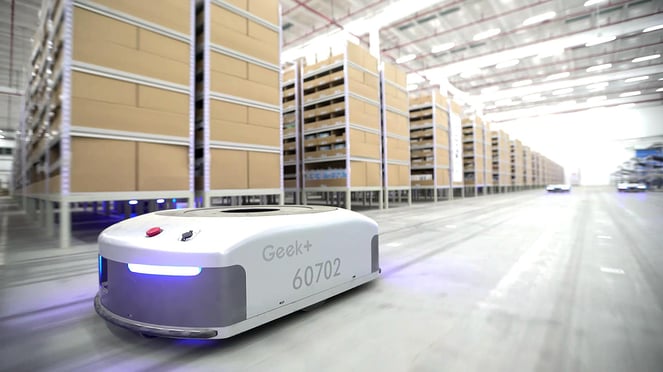 Geek+ has developed a game changing RaaS system, integrated with operationally ready robots and AI algorithms. This includes robot leasing services, which can be tailored to customer demand, as well as supplementary on-site operational and management support.
All in all, RaaS empowers customers with customizable robot-based operational capabilities with a significantly shorter investment cycle. Swift supply chain upgrading is no longer a dream with RaaS.